Pascoe Law Firm
Left Hand Turn Accidents
Principal office located in Friendswood, Texas.
Available to service League City, Webster, Pearland, Galveston, and the surrounding areas within Texas.
Home » Left Hand Turn Accidents
Left Turn Car Accident Attorney
Lawyers For Left-Turn Auto Accidents In Friendswood, League City, and Webster. One of the most common ways a 
car accident 
can occur is when a driver is making a left-hand turn across oncoming traffic. Under the law, a driver has a duty to yield to on coming traffic. However, many drivers might be impatient or not see the other driver when making a left turn. As a result, a car accident has just occurred. Left turn accidents are particularly dangerous if they are cutting across several lanes that might have an obstructed. With a lot of roadway traffic, if the driver is distracted, misjudges the turn, or just not paying attention, severe injuries to oncoming drivers or motorcyclists is likely to occur. These accidents typically involve a high rate of speed as the oncoming driver does not have time to stop.
Texas State Law Relating to Left Turning  Vehicles
​According to Texas state law, drivers turning left must yield the right-of-way to vehicles that are traveling the opposite direction. The law states:
To turn left at an intersection or into an alley or private road or driveway, an operator shall yield the right-of-way to a vehicle that is approaching from the opposite direction and that is in the intersection or in such proximity to the intersection as to be an immediate hazard.
Acts 1995, 74th Leg., ch. 165, Sec. 1, eff. Sept. 1, 1995.
Frequency of Left-Turn Accidents
​According to a research study by the National Highway Traffic Safety Administration on vehicle accidents, left-hand turns accounted for the highest number of crashes in the study, making up 22% of the accidents. The majority, 96.1%, of these crashes were attributed to driver error, either categorized as recognition or decision errors.
Many of these recognition errors (44%) had "inadequate surveillance" as the main factor that caused the auto accident. This would occur when the driver did not make sure it was safe to turn by checking for other vehicles.
Decision errors can be explained by either a driver misjudging the other person's actions, turning with an obstructed view, or performing an illegal maneuver.
The most common reasons for left-hand turn accidents occurring were due to the driver's judgment.
​Seek Representation if You Have Been Involved In a Left Hand Turn Accident
​If you are the injured in a left-hand turn accident, you may need legal representation to ensure that your legal rights are being protected. The Pascoe Law Firm is experienced handling car accident cases involving left handed turning accidents. At the Pascoe Law Firm we offer free consultations. We invite you to contact our Car Accident Attorney who represents people with auto injuries in Friendswood, Webster, League City, and throughout Texas.  Call us today at 713-829-4317.
Attorney, John D. Pascoe and the Pascoe Law Firm, is responsible for the content on this website, principal office and only office located in Friendswood, Texas. Servicing: Alvin, Angleton, Atascocita, Bay City, Bacliff, Baytown, Beaumont, Bellaire, Brazoria County, Brookside Village, Clute, Conroe, Clear Lake, Clear Lake Shores, Chambers County, Channelview, Cypress, Danbury Dickinson, Deer Park, East Houston, El Largo, Freeport, Friendswood, Fresno, Fort Bend County, Galveston, Galveston County, Greenspoint, Gulfgate, Harris County, Hitchcock, Houston, Houston Heights, Huffman, Humble, Huntsville, Jefferson County, Katy, Kemah, Lake Jackson, La Marque, La Porte, League City, Liberty County, Manvel, Memorial City Houston, Midtown Houston, Missouri City, Montgomery County, Montrose Houston, Nassau Bay, North Houston, Pasadena, Port Bolivar, Port Arthur, Pearland, Richmond, Rice Village, River Oaks, Rosenberg, Rosharon, Santa Fe, San Leon, Seabrook, Shoreacres, Sienna Plantation, South Houston, Sugar Land, Southbelt Ellington, Spring, Texas City, Taylor Lake Village, The Woodlands, Tiki Island, Tomball, Victoria, Uptown Houston Galleria, Webster, West Columbia, West University Place and throughout Texas.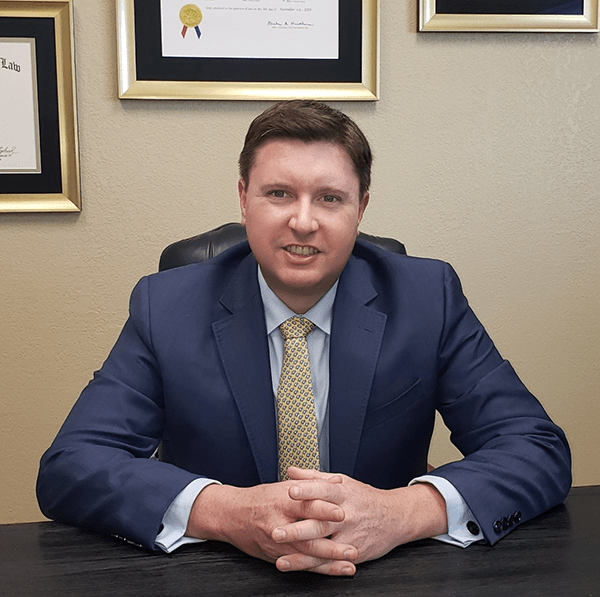 Web-page is intended solely for residents of Texas or Persons seeking representation within Texas. An Attorney-Client relationship only occurs when both parties agree that the Attorney will represent the Client and will not be created until that agreement occurs. Website and all of its pages is intended to be used for educational purposes and does not constituted as legal advice. All information on every page of the website does NOT suggest or claim that the attorney has a specialization in any area of legal practice or certification. Attorney not certified by the Texas Board of Legal Specializations.
"John is very professional and great at what he does! He asks questions to be informed of your case so he can give you the best options and advice. He genuinely wants to help you and wants to make a good outcome for you. Would definitely recommend him to people needing his services!"