Pascoe Law Firm
Fatal Pedestrian Accident Attorney
Principal office located in Friendswood, Texas.
Available to service League City, Webster, Pearland, Galveston, and the surrounding areas within Texas.
Home » Fatal Pedestrian Accident
Fatal Pedestrian Accident Attorney
According to the Center for Disease Control and Prevention, it found that 4,280 pedestrians were killed in a traffic accident in the United States in 2010. This means that a pedestrian is likely to die in a traffic collision every two hours. When analyzing and exploring the cause of a pedestrian accident it important to understand how common these incidents occur. Typically, old people age 65 and older are more likely to be involved in a deadly pedestrian accident. Pedestrian accidents involving the elderly were 19% of all fatal pedestrian collisions for 2010. Children are also common victims of these horrific accidents. 1 out of 5 children who were involved in a pedestrian accident died.
 Thousands of pedestrians are killed in accidents where they are hit by a car or truck at a crosswalk or intersection. Each year over 70,000 pedestrian are involved in a traffic crash and suffer injuries. If a loved one was fatally injured because they were hit while walking, you should speak with a lawyer to discuss your legal options. While the loss of a loved one can never be replaced, you may be able to recover damages for the tragic loss that you have experienced. Many pedestrians might be out for a jog, listening to music, or talking on the phone when they unexpectedly get hit. Call our pedestrian accident attorney at 
713-829-4317
.
Common Causes of a Fatal Pedestrian Accident
Our pedestrian accident lawyer often tells people that the cause of pedestrian accident cases is not the careless of the pedestrians a majority of the time. Most of the time pedestrian accidents are the result of drivers speeding or not paying attention. Attorney John D. Pascoe and his legal team act quickly to contact witnesses and preserve evidence at the scene following the accident. In pedestrian accidents it is not uncommon for the driver to try and blame the victim instead of accepting responsibility for their actions. For example, often drivers will try to play a bicyclist for sharing the road, or a jogger for not avoiding the traffic. We work so these arguments are not a barrier for you to be compensated for the negligence of a reckless driver. Even if there is some merit to such claims. We fight for our clients and aggressively counter these excuses and focus on the negligence of the person driving. Pedestrian accidents commonly result in serious and lasting harm such as closed head injury, spinal cord injury, shattered or fractured bones and internal injuries. We work with medical professionals and other experts to determine the extent of disability, future care needs, lost income, and damages for pain and suffering.
​Pedestrian accidents can occur in several different ways including: 
Being hit at a crosswalks or in parking lots
While jogging and bicycling
Children struck while walking to school, and
Children playing in their neighborhood
Alcohol Contributing to Fatal Pedestrian Accidents
Sadly, drivers who drive intoxicated or either by drugs or alcohol also is a common cause for fatal pedestrian accidents occurring. In 2010, intoxication was involved in 47% of pedestrian deaths. Many of these accidents, 33% to be exact, the driver were found to have a BAC of over 0.08. These are troubling statistics that show how large the problem with drunk drivers hitting people walk near the roadways.Injury victims who survive a fatal pedestrian accident could face large medical bills and financial damages from the accident. Alcohol accounted for 661 fatalities in Texas. While not all of these fatalities were associated with pedestrian accidents it does show the scope of the problem of intoxicated drivers on the roads. The Center for Disease Control reports that driving while intoxicated or impaired killed over 10,000 people and was almost 1/3 of all auto fatalities. If your loved one was involved in a fatal pedestrian accident were the driver of the car or truck was intoxicated it is important to speak with a lawyer to discuss your legal options.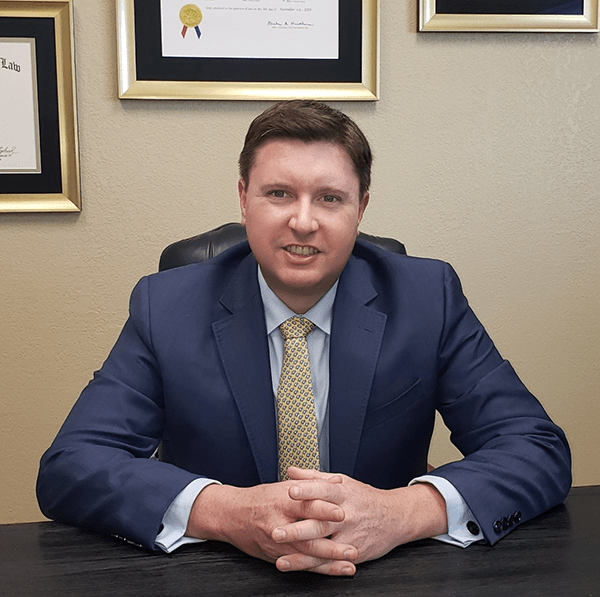 Different Types of Fatal Pedestrian Accidents
Distractions Lead to Fatal Pedestrian Accidents
Many fatal pedestrian accidents are the result of driver's texting while driver or using other technology that takes their attention off the road. Many of these can lead to serious injuries and possible death to the pedestrian. ​​​Common types to fatal pedestrian accidents include:
Pedestrians being hit in a parking lot
Pedestrians hit while at a crosswalk
People walk or jogging on the side of the road
Vehicles backing up unaware of people behind the vehicle
Cars hitting pedestrians while turning
Pedestrians hit while jay-walking
A majority of fatal pedestrian accidents are a result of distracted drivers. Other factors that may lead to a pedestrian accident might be lack of sidewalks or poor road construction. In many areas in sidewalks might not exist and pedestrians might be forced to walk on the side of the road. While walking near the side of the road many pedestrians are in danger and they might not even know it. While walking with the flow of traffic the pedestrian is unable to see a vehicle coming up from behind. It is important to educate the public about pedestrian and cyclists to help prevent fatal pedestrian accidents from occurring. Many of the deaths each year can be prevented if the public would stop and give way to those sharing the roads.
Lawyer for Fatal Pedestrian Accidents
It is always horrible to hear that someone has been in a fatal pedestrian accident. The pedestrian has nothing to protect them from the collision and are often severely injured. Unfortunately, pedestrian accidents are fairly common incounty and League City. Many pedestrian accident victims are never able to fully recover from their injury and may even pass away from the catastrophic injuries that occur from being hit by a car or truck. If you or a loved one has been in a fatal pedestrian accident please contact a personal injury lawyer who can help guide you through this difficult period in your life.
Children Pedestrian Accident- Reports and Research – Galveston County / League City