Pascoe Law Firm
Wrongful Death Attorney
Principal office located in Friendswood, Texas.
Available to service League City, Webster, Pearland, Galveston, and the surrounding areas within Texas.
Home » Wrongful Death Claims
Wrongful Death Attorney
The laws regarding a wrongful death claim in Texas can be found under the Texas Civil Practice and Remedies Code, Title 4, Liability in Tort, Chapter 71- Subchapter A. A wrongful death claim can relate to many different circumstances involving the negligence of an individual or corporation who causes someone to pass. This could be from a truck accident where the truck driver or trucking company was negligent or from a medical malpractice issue involving a doctor and hospital.
Two Different Types of Wrongful Death Cases
​Wrongful death cases are separated into two different categories based upon the time periods of the accident and when the death occurred.
The first type of wrongful death case occurs is if the individual's death is not instantaneous after the accident. Under this category the court will look from the time of the negligent action until the death. For example, if when someone is in a deadly car accident or fatal truck accident, survives, and then suffers and eventually passes away. This might happen over hours, days, or even weeks. In this first category, the surviving family or estate may be entitled to recover for their loved ones medical expenses, pain and suffering, loss of income, funeral costs for the time that their loved one was alive after the negligent act took place.
The second type of wrongful death case involves an accident involving a negligent action and the individual does not survive and their death is instant.
A death can take a horrible toll on the family members both emotionally, legally, and financially. Texas state law provides a means to address some of these concerns by having a wrongful death law. This means that a person can file a claim or lawsuit against the responsible party who caused the deceased person's death. This could be either and individual or a corporation who might be responsible. The case is brought in the civil court by the surviving family members or the deceased's estate and is often times represented by a lawyer.  ​
Wrongful Death Claim and Causes of Action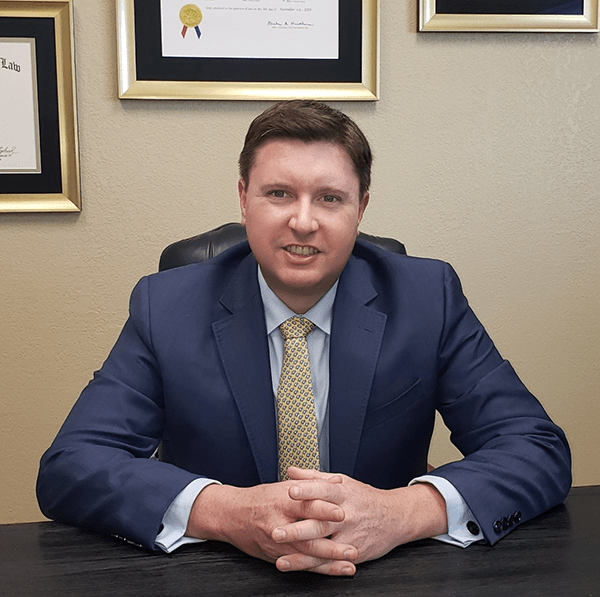 Possible Damages for A Wrongful Death Case
Some of the damages that may be recoverable in a Texas wrongful death case include:
Financial – lost earning capacity
Care – lost care, maintenance, support, advice, service that the deceased loved one would have provided for to his surviving family members.
Emotional Anguish – mental and emotional pain and suffering from losing a loved one in such a tragedy
Loss of Consortium – marital love, affection, and comfort
Loss of Inheritance – in some cases if the deceased would have saved and left income to the surviving family of the course of a normal lifetime it can be recoverable as well.
Exemplary Damages – if the wrongful death was caused by a willful act, omission, or gross negligence, damages may be awarded as "punishment" to the responsible party. This is also known as punitive damages.
Statute of Limitations for Wrongful Death
In Texas the statute of limitations requires that a wrongful death lawsuit be filed within 2 years of the deceased's death. If you believe that your loved one has a wrongful death case it is important to talk with an attorney who can help guide you through this difficult time in your life. A wrongful death lawyer can investigate the cause of death and explore legal options that you have available. This allows the families to focus on the grieving process and mourning their loved one. Our Law Firm represents the families of those who wrongfully died due to an unfortunate accident. For the families after their loved one has wrongfully died it can be a very difficult time. Through fighting to protect their legal rights, we work to help families deal with the legal process and aftermath of one of the worst events that can happen to a family. ​
Impact of a Wrongful Death
Losing a loved one to an accident only complicates and compounds the loss for many after a life changing event. Families are often filled with emotions. Many others might experience anxiety and nervousness when thinking about medical expenses, funeral bills, and loss of income. The Pascoe Law Firm understands what a wrongful death can do to a Texas family. Attorney Pascoe represents the surviving families of people killed in accidents of all kinds, including fatal truck accidents, fatal car accident, and industrial accidents involving a chemical plant or refinery accidents. Founding and principal attorney John D. Pascoe uses his experience as an attorney to help families achieve the best possible results.
Lawyer For Wrongful Death Lawsuits In Texas
Often question our Wrongful Death Attorney gets asked is why one should file a wrongful death against the person who caused the accident? People file wrongful death claims for many reasons. Sometimes, they do it for the good of others to try and prevent someone else from having to go through a similar experience. Others need the resources to support children or to manage unpaid medical bills and funeral expenses. Regardless of your situation, the Pascoe Law Firm can help. The Pascoe Law Firm places a strong emphasis on staying in touch with our clients. Many people who face legal challenges have questions about the law and how to file a wrongful death claim. The Pascoe Law Firm can answer your legal questions. The Pascoe Law Firm offers free initial consultations for individuals who feel their loved one might have a wrongful death case. We service the Texas City, Galveston, League City, Baytown, Beaumont, and La Porte, TX areas. Hablamos Español.
Areas We Service for Wrongful Death Accidents
​Alvin
Angleton
Atascocita
Bayou Vista
Bacliff
Bay City
Baytown
Beaumont
Bellaire
Brazoria County
Brookside Village
Clear Lake
Clear Lake City
Clear Lake Shores
Chambers County
Channelview
Clute
Conroe
Cypress
Danbury
Dickinson
Deer Park
East Houston
El Lago
​​Friendswood
Fresno
Fort Bend County

Galveston
Galveston County
Galveston Island
Greenspoint
Gulfgate
Harris County
Hitchcock
Houston
Houston Heights
Huffman
Humble
Huntsville
Jefferson County
Katy
Kemah
Kingwood
La Marque
La Porte
Lake Jackson
League City
Liberty County
Manvel
Memorial City Houston
Midtown Houston
Missouri City
Montgomery County
Montrose Houston
Nassau Bay
North Houston
Pasadena

​Port Arthur
Pearland
Pearland East
Pearland West
Richmond
Rice Village
River Oaks
Rosenberg
Rosharon
Santa Fe
San Leon
Seabrook
Shoreacres
Sienna Plantation
South Houston
Southbelt Ellington
Sugar Land
Spring
Taylor Lake Village
Texas City
The Woodlands
Tiki Island
Tomball
Victoria
Uptown Houston/Galleria
Webster
West Columbia
West University Place, and
throughout Texas,
Texas Gulf Coast.
Resources for Wrongful Death Claim
Attorney, John D. Pascoe and the Pascoe Law Firm, is responsible for the content on this website, principal office and only office located in Friendswood, Texas. Servicing: Alvin, Angleton, Atascocita, Austin, Bay City, Bacliff, Baytown, Beaumont, Bellaire, Brazoria County, Brookside Village, Brownsville, Clute, Conroe, Clear Lake, Clear Lake Shores, Chambers County, Corpus Christi, Channelview, Cypress, Dallas, Danbury Dickinson, Deer Park, East Houston, El Largo, Freeport, Friendswood, Fresno, Fort Bend County, Fort Worth, Galveston, Galveston County, Greenspoint, Gulfgate, Harris County, Hitchcock, Houston, Houston Heights, Huffman, Humble, Huntsville, Harlingen, Jefferson County, Katy, Kemah, Lake Jackson, La Marque, La Porte, League City, Laredo, Liberty County, Manvel, Memorial City Houston, Midtown Houston, Missouri City, Montgomery County, Montrose Houston, McAllen, Nassau Bay, North Houston, Orange, Pasadena, Port Bolivar, Port Arthur, Pearland, Richmond, Rice Village, River Oaks, Rosenberg, Rosharon, Rio Grande Valley, Santa Fe, San Antonio, San Leon, Seabrook, Shoreacres, Sienna Plantation, South Houston, Sugar Land, Southbelt Ellington, Spring, South Padre Island, Texas City, Taylor Lake Village, The Woodlands, Tiki Island, Tomball, Victoria, Uptown Houston Galleria, Webster, West Columbia, West University Place, Weihmar, and throughout Texas.