Pascoe Law Firm
DUI ACCIDENT LAWYER
Principal office located in Friendswood, Texas.
Available to service League City, Webster, Pearland, Galveston, and the surrounding areas within Texas.
Home » DUI Accident Lawyer South Houston TX
South Houston DUI Accident Lawyer
Proudly Servicing South Houston TX
​When a drunk driver is clearly at fault for an accident, it should be a simple matter to recover damages. However, insurance companies have their own bottom line in mind. They typically fight to pay out as little as possible, even on a drunk driving accident claim. If you have been the victim in a drunk driving accident, the insurance company may try to blame you. They may claim that you were partially or totally to blame for the accident. The insurance company will try to minimize the value of your claim. Our experienced South Houston DUI accident lawyer can negotiate skillfully with insurance companies on your behalf or fight for your rights in court if necessary.
How Common are Alcohol-Related Traffic Accidents
Traffic accidents related to alcohol and drugs are incredibly common in America, especially Texas. Millions of people are pulled over for driving under the influence each year. This equates to thousands of accidents, deaths, and injuries. Texas unfortunately has a large portion of this trend. Here are some more pertinent facts on alcohol-related traffic incidents.
Since 1980, the number of deaths related to drunk driving has been reduced by almost 50%.
Drunk driving costs the American economy hundreds of billions of dollars every year.
Drunk driving deaths normally occur at night and during the weekend.
Receiving a DUI can cost you as much as $20,000 for legal and other fees.
Each year, America suffers 10,000 deaths due to intoxicated driving.
Intoxicated driving accounts for nearly 20% of all childhood deaths.
Around 1 million people are pulled over and arrested for driving under the influence.
The police are only able to capture about 1% of all intoxicated drivers.
Nearly 500,000 people drive under the influence daily.
Repeat offenders make up 33% of all those caught for driving while intoxicated.
​Pursuing Compensation for Injuries Caused by a Drunk Driver
​The Pascoe Law Firm also have access to accident reconstruction experts who will be able to use the information you provide to help conduct an independent investigation. Our attorney works with these experts and keep them apprised of any evidence that may have been misplaced or gone missing from the scene of the accident.
​If your loved one has been seriously injured or killed in a drunk driving accident, it is important to secure all evidence, even if you don't know whether it will prove useful or not. Take pictures of the scene of the accident and keep records that may apply to the incident such as police reports, medical records and death records. A wrongful death attorney will be able to use this information to build a solid case against the driver who is responsible for your loved one's passing.
Can I sue the Intoxicated Driver if I am Injured due to Their Negligence?
​Yes, Texas law allows claims for damages arising out of drunk driving accidents. The victims can bring either negligence or wrongful death lawsuits. The former state claims for unreasonable conduct that damages plaintiffs. The latter describe actions for the harm and loss following a death. Both forms of cases compensate plaintiffs for economic and non-economic injuries. The specific recovery available depends on the incident. Here is a checklist to see if you can bring a lawsuit against an intoxicated driver.
Was the driver driving under the influence?
Were you injured in the accident?
Was someone else responsible for the incident?
Were you at all responsible for the incident?
Did you suffer actual economic or non-economic damages?
How Long do I Have to File a Lawsuit Related to Injuries Sustained in a Drunk Driving Accident in Texas?
Prominent Role of Alcohol in Texas Traffic Accident Cases​
​​Texas allows plaintiffs to recover compensation for all injuries that arise out of a drunk driving accident. This primarily covers out-of-pocket losses like medical bills, lost wages, and property damages. It also includes intangible harms such as pain, suffering, disability, and disfigurement.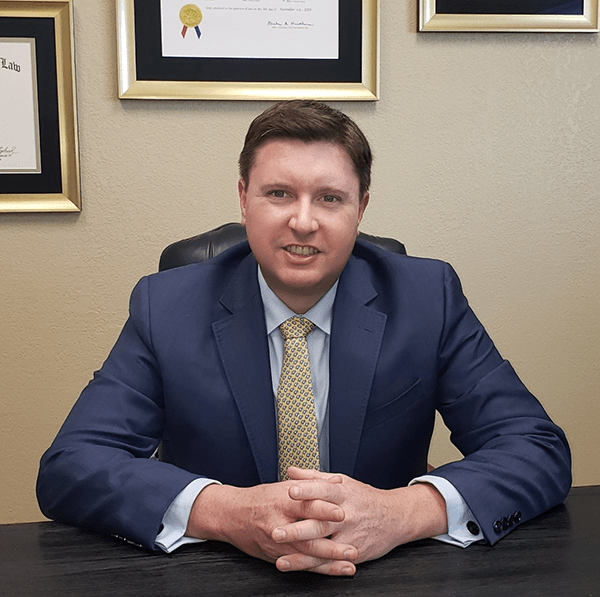 If someone dies because of the crash, family and loved ones can recover wrongful death damages. This category of compensation reimburses victim for the expense, pain, and grief that the passing caused. Finally, punitive damages may be available too. Plaintiffs seek these when the defendant's actions are particularly reckless or grossly negligent.
Regardless if the motorist receives a citation for driving while under the influence of alcohol, if they are to blame for a car accident, they can be held civilly liable. The fact that they were drinking may be used to show negligence in the case. Our experienced attorney can build a strong case proving the drunk driver's negligence by using police reports, expert testimony and witness accounts.​
Damages You May Claim Due to Fatality Related to a Fatal DUI Accident Under Texas Law
​
​Before seeking financial recovery for your damages, you will need to meet with your attorney to determine which of the deceased victim's family members have the right to pursue a lawsuit. The damages sought for wrongful death will then depend on factors which include the following.
Whether the victim provided financial support to his or her family. If the victim was a breadwinner, then surviving family members are usually entitled to receive compensation that will replace a lifetime of income that the deceased victim can no longer earn.
The loss of consortium. This is the legal term for the companionship or love that the deceased loved one can no longer provide due to the recklessness or negligence of the driver at fault for the accident. This loss takes a toll on all of those who loved or respected the individual who has passed.
Medical bills and funeral costs. If your loved one was treated for injuries in an attempt to save his or her life, the financial recovery should include the cost of these services as well as funeral and burial expenses.
Punitive damages. Driving while drunk or under the influence of drugs is a crime that has no excuse. When this criminal action results in the death of an innocent victim, it is not unreasonable to demand that the offender be punished. Punitive damages involve financial recompense awarded to the victim's family in addition to the damages that are typically sought in lawsuits. Jury award punitive damage to punish the defendant for actions which are especially deplorable and out of line.
​For more information, please visit our fatal DUI accident page.
Texas Wrongful Death DUI Accident Lawyer
Wrongful Death DUI Accidents Drunk driving continues to be a serious problem in the United States. Statistics reveal that three in ten people killed on the road are involved in accidents involving the abuse of drugs or alcohol. Preventative measures have proven to be only mildly effective at keeping the roads safe. It is important that intoxicated drivers be held accountable for their actions when they cause the deaths of innocent victims. If you have lost a loved one due to a South Houston DUI accident involving a drunk driver, you are entitled to seek damages in a Texas wrongful death lawsuit.
​​Financial compensation can provide recovery of funeral expenses and the loss of income the deceased victim can no longer provide his or her family. Holding the drunk driver who so carelessly took the life of someone you care about both legally and financially accountable can help you find justice concerning the horrific event.
​​Tough Legal Advocates for Drunk Driving Victims
 Drunk drivers cause thousands of fatal and serious injury accidents on our roadways every year. Our South Houston drunk driving accident lawyer believe drunk driving victims deserve to be compensated. After a serious drunk driving accident in South Houston, get in touch with the Pascoe Law Firm. We have the experience, legal skills, and successful track record you need on your side.
Drunk driving is a major contributor to traffic fatalities and injuries in Texas and nationwide. The Texas Department of Transportation reports that, in 2017, there were 1,024 people killed in motor vehicle traffic crashes where a driver was under the influence of alcohol. This is 28% of the total number of people killed in motor vehicle traffic crashes. Nationwide, according to the National Highway Traffic Safety Administration (NHTSA), there were 10,497 drunk driving deaths that year
​Alcohol Impaired Car Accident Data Texas
Even with aggressive laws and media scrutiny over the devastating results of drinking and driving, thousands of deaths and injuries still occur due to that conduct every year. When a drunk driver causes a South Houston DUI accident, our lawyer at Pascoe Law Firm remain committed to holding the driver fully accountable and legally responsible for our client's injuries.
According to the U.S. Center for Disease Control and Prevention (CDC), driving while intoxicated or impaired killed over 10,000 people in 2010, accounting for 28% of auto fatalities. If you, or a loved one, have been seriously injured or killed by a drunk driver, we are here to help. Call our South Houston drunk driving accident lawyer today.  ​
Texas and U.S. Drunk Driving Statistics
​Crashes involving drunk drivers account for 28% of all traffic deaths nationwide. This being said, alcohol may be a factor in far more crashes than we realize. Only one million people out of the self-reported eleven million people (1.7% of the population) that drove drunk last year actually received citations. In addition, if a driver has a blood alcohol content below the legal limit, alcohol could still contribute to an accident although the officer does not include it on the accident report.
​The NHTSA statistics also estimate that 29 people die every day due to drunk driving related crashes; that amounts to one death every 50 minutes, 24 hours a day, seven days a week. Drunk driving affects the driver, other drivers, and has an unfortunately large impact on passengers. In fact, 17% of all traffic deaths in children fourteen and under result from drunk driving related crashes.
​Texas statistics are no less troubling. In Texas, a person is hurt or killed in a vehicular crash involving alcohol about every 20 minutes. In fact, the percentage of Texas driving drunk accidents with an estimated 69.2% of alcohol-related driving fatalities involved a BAC of .15 or higher. Preliminary 2017 numbers indicate 13,177 alcohol-related crashes occurred in Texas, resulting in 521 fatalities and 1,271 injuries. Many drivers who receive a driving under the influence charge are repeat offenders. Mothers Against Drunk Driving 2 out of every three people will have their life impacted by the actions of a drunk driver.
Dram Shop Laws in Texas
Under state dram shop law, you may be able to hold an establishment liable if you can prove that:
The establishment served alcohol to the driver
The driver caused the accident in which you were injured
The establishment was the proximate cause of the driver's intoxication
The driver's intoxication was a major cause of your injuries
Our experienced South Houston dram shop liability lawyer can help you recover the compensation you deserve; contact us today to learn more.
Sec. 2.02.  CAUSES OF ACTION.
(a)  This chapter does not affect the right of any person to bring a common law cause of action against any individual whose consumption of an alcoholic beverage allegedly resulted in causing the person bringing the suit to suffer personal injury or property damage.
(b)  Providing, selling, or serving an alcoholic beverage may be made the basis of a statutory cause of action under this chapter and may be made the basis of a revocation proceeding under Section 6.01(b) of this code upon proof that:
(1)  at the time the provision occurred it was apparent to the provider that the individual being sold, served, or provided with an alcoholic beverage was obviously intoxicated to the extent that he presented a clear danger to himself and others; and
(2)  the intoxication of the recipient of the alcoholic beverage was a proximate cause of the damages suffered.
(c)  An adult 21 years of age or older is liable for damages proximately caused by the intoxication of a minor under the age of 18 if:
(1)  the adult is not:
(A)  the minor's parent, guardian, or spouse; or
(B)  an adult in whose custody the minor has been committed by a court; and
(2)  the adult knowingly:
(A)  served or provided to the minor any of the alcoholic beverages that contributed to the minor's intoxication; or
(B)  allowed the minor to be served or provided any of the alcoholic beverages that contributed to the minor's intoxication on the premises owned or leased by the adult.
Tough Legal Advocate for Drunk Driving Victims
​Drunk drivers cause thousands of fatal and serious injury accidents on our roadways every year. Our South Houston drunk driving accident lawyer believe drunk driving victims deserve to be compensated. After a serious drunk driving accident in South Houston, TX, get in touch with the Pascoe Law Firm. We have the experience, legal skills, and successful track record you need on your side.
​If a drunk driver has injured you, or someone in your family was injured or lost their life due to this criminal act, our Texas drunk driving accident attorney at the Pascoe Law Firm will fight for you or your loved ones. We are willing to meet with you, free of charge, to discuss your case and determine the best course of action for your situation. We will gather all of the information we need to begin a complete and thorough investigation into your loved one's accident. We can quickly recover any evidence that may build or solidify your case. After our investigation is completed, we can assess the value of your case and the amount of damages which should be sought from the person responsible for your loss.
We work on a contingency basis, so there is no fee to you unless we obtain a financial award in your case. To learn more about your rights as the family member of someone killed in a drunk driving accident, contact the Pascoe Law Firm to arrange a free consultation with our Frinedswood DUI accident attorney. For more information on how we can help you, call us at 
(713) 829-4317 
today. For more information please visit our main 
Drunk Driving Accident
 page.