Pascoe Law Firm
Drunk Driving Accidents
Principal office located in Friendswood, Texas.
Available to service League City, Webster, Pearland, Galveston, and the surrounding areas within Texas.
Drunk Driving Accident Lawyer
If you have been in a DWI accident where the driver at fault is drunk or has been drinking, contact our Lawyer to fight to protect your legal rights following a drunk driving accident. ​ Shockingly, some people actually believe they are better drivers after they have had a few drinks. Unfortunately, these people are wrong and pose a serious danger to the public, any passengers in their car, other motorists,  pedestrians, bicyclists and motorcyclists. ​​Drunk Driving Accident Lawyer servicing the Galveston, League City, Friendswood, Pearland, and Webster, TX areas. Contact our DUI accident attorney at 713-829-4317.
Statistics About DUI Accidents In Texas
According to the
Texas Department of Transportation
, in 2017, there were 1,024 people killed in motor vehicle traffic crashes where a driver was under the influence of alcohol. This is 32.2% of the total number of people killed in motor vehicle traffic crashes in Texas. The statistics when analyzed also show that alcohol related crashes were reported in the hour between 2:00 am and 2:59 am than any other hour of the day. Additionally, more of these crashes occurred on Saturday than any other day of the week. To fully understand the problem it is important to look at the number of drunk driving accidents, or alcohol related crashes and Injuries, in relation to this local area of Texas. League City had 53 crashes related to alcohol, Webster 29 DUI crashes,  Friendswood had 17 alcohol related crashes, Kemah had 16 crashes involving alcohol, Pearland had 26 accidents involving alcohol, and Galveston having the most locally with 57 alcohol related crashes. While these numbers are not as high as larger metropolis like Houston (1,665), it still shows an alarming problem within the area with drinking and driving. ​​​
 Judges and juries can award additional money in drunk driving cases cases to send a message to the drunk driver and to the community. If you have been injured in a drunk driving accident in the Galveston, Pearland, or League City area, talk to a drunk driving accident lawyer who will protect your rights and get the compensation you need. Call the Pascoe Law Firm in Galveston county and talk with a personal injury lawyer about your injuries from a drunk driving accident.
How To Prevent A Drunk Driver from Getting In A Car Crash
The best way to prevent drunk driving accidents is to make preparations before an event or you start drinking. Here are a few steps to make sure you and your friends are not driving drunk.
Do not allow your friends to drive home when they are impaired by alcohol, even if they insist that they are capable.
When with a group of people, assign a designated driver who remains sober.
If you are the host of a party, take away the keys of anyone too drunk to drive home. You should also remind your guests to plan ahead and arrange a safe way of leaving the event.
If there is no sober driver available, call for a taxi or someone else to pick you up. It is better to be cautious than take the risk of driving while intoxicated. With ride sharing apps like Lyft and Uber there is no reason to drive after you have been drinking.
Impaired Driving is Drunk Driving and Can Cause a Car Wreck
A DWI or drunk driving accidents causes serious and often 
fatal
injuries
. Alcohol affects judgment and reflexes. The drunk driver is an impaired driver.  As a result of the impairment from alcohol or other drugs, the drunk driver cannot take actions to prevent an accident or lessen the seriousness of an accident.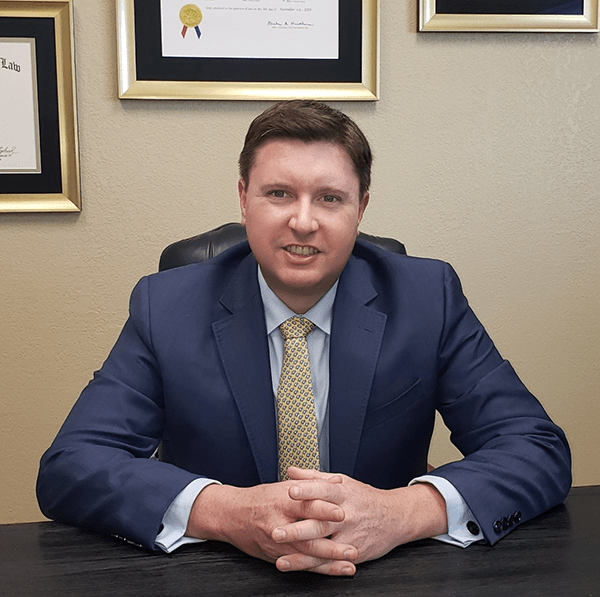 Many drunk driving accident are the result of a driver who has lost depth perception and does not appreciate speed and distance because of  the alcohol or drug use. Drunk drivers often have erratic speeding patterns — too fast, then too slow. Drunk drivers fail to adjust to traffic patterns. They may forget to turn on their lights or signal their turns. Many can be overconfident with their ability to operate the vehicle safely and as a result cause an accident to occur. Unfortunately, that confidence can that causes drunk driving accidents endangers their own lives and the lives of family members and strangers.
Difference Between a DWI Auto Accident and A DUI Car Wreck
DWI is when a driver is driving while intoxicated on alcohol and has a blood alcohol content being over .08. A DUI (driving under the influence) is when the driver is usually under the age of 21. A DUI is is only issued to minors (those under the age of 21). Accordingly, a minor may be charged with a DUI if they are driving with any amount of alcohol in their system, but are still under the legal limit (blood alcohol content of .08).  Ultimately, the charge  of DWI or DUI means little when you were injured in a auto accident by a drunk driver. There are typically to different types cases, a civil case for your injuries and a criminal case brought by the State.
Lawyer for DWI Car Accidents
Driving is a privilege, and the courts have made that clear many times. No one has the right to drive drunk and put others at risk. The Pascoe Law Firm provides free personal injury consultations and services the Galveston, League City, Friendswood, Clear Lake, Kemah, and Pearland, TX areas. Contact our Galveston county drunk driving accident lawyer by phone or online if you or a family member has been injured in a drunk driving accident. If you have suffered an injury by a drunk driver, please call our 
Car Accident Lawyer
 at the Pascoe Law Firm at 
713-829-4317
. Hablamos Español.
Additional DWI Car Accident Information and Resources
Drunk Driving Accident – Reports and Research -Galveston County / League City
Areas We Service For DUI Accidents
Attorney, John D. Pascoe and the Pascoe Law Firm, is responsible for the content on this website, principal office and only office located in Friendswood, Texas. Servicing: Alvin, Angleton, Atascocita, Bay City, Bacliff, Baytown, Beaumont, Bellaire, Brazoria County, Brookside Village, Clute, Conroe, Clear Lake, Clear Lake Shores, Chambers County, Channelview, Cypress, Danbury Dickinson, Deer Park, East Houston, El Largo, Freeport, Friendswood, Fresno, Fort Bend County, Galveston, Galveston County, Greenspoint, Gulfgate, Harris County, Hitchcock, Houston, Houston Heights, Huffman, Humble, Huntsville, Jefferson County, Katy, Kemah, Lake Jackson, La Marque, La Porte, League City, Liberty County, Manvel, Memorial City Houston, Midtown Houston, Missouri City, Montgomery County, Montrose Houston, Nassau Bay, North Houston, Pasadena, Port Bolivar, Port Arthur, Pearland, Richmond, Rice Village, River Oaks, Rosenberg, Rosharon, Santa Fe, San Leon, Seabrook, Shoreacres, Sienna Plantation, South Houston, Sugar Land, Southbelt Ellington, Spring, Texas City, Taylor Lake Village, The Woodlands, Tiki Island, Tomball, Victoria, Uptown Houston Galleria, Webster, West Columbia, West University Place and throughout Texas.
Webpage is intended solely for residents of Texas or Persons seeking representation within Texas. An Attorney-Client relationship only occurs when both parties agree that the Attorney will represent the Client and will not be created until that agreement occurs. Website and all of its pages is intended to be used for educational purposes and does not constituted as legal advice. All information on every page of the website does NOT suggest or claim that the attorney has a specialization in any area of legal practice or certification. Attorney not certified by the Texas Board of Legal Specializations.
"John is very professional and great at what he does! He asks questions to be informed of your case so he can give you the best options and advice. He genuinely wants to help you and wants to make a good outcome for you. Would definitely recommend him to people needing his services!"