Pascoe Law Firm
Disc Herniation
Principal office located in Friendswood, Texas.
Available to service League City, Webster, Pearland, Galveston, and the surrounding areas within Texas.
Herniated Disc
​A herniated disc (also called a bulged, slipped or ruptured) disc is a fragment of the disc nucleus that is pushed out of the annulus, into the spinal canal through a tear or rupture in the annulus. The bones (vertebrae) that form the spine in the back are cushioned by small discs. These discs are round and flat, with a tough, outer layer (annulus) that surrounds a jellylike material called the nucleus. Located between each of the vertebra in the spinal column, discs act as shock absorbers for the spinal bones. The spinal canal has limited space, which is inadequate for the spinal nerve and the displaced herniated disc fragment. Due to this displacement, the disc presses on spinal nerves, often producing pain, which may be severe. Disc herniations are commonly injury associated with auto accidents and are normally serious in nature.
Symptoms of a Disc Herniation 
​The pain or discomfort you feel from a herniated disc depends upon where in your back the injury happened. By way of example:
A slipped disc in your upper back can affect your arms. You might feel numbness, weakness, or tingling in your arms.
You can also feel intense pain in your shoulder area and arm as well. Standing or sitting may not necessarily cause you pain.
Basic human movements such as bending, and lifting, or even coughing and sneezing can cause you excruciating pain.
Your muscles weaken when your nerves become impinged.
A herniated disc in your lower back will affect your lower body. You may experience a shooting pain in your buttocks and your legs. The pain can radiate all the way to your feet.
The shooting pain may come from a sudden movement, rapid movement.
The weakness from the impinged nerve can make you stumble or lose balance as you are walking.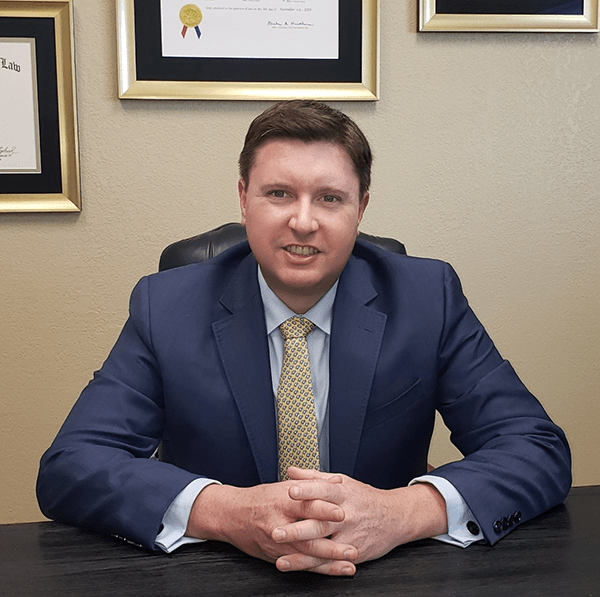 ​How to Test for a Herniated Disc?
​A diagnosis is based on the individual's history, symptoms, a physical examination and results of tests, including the following:
X-ray: Application of radiation to produce a film or picture of a part of the body can show the structure of the vertebrae and the outline of the joints. X-rays of the spine are obtained to search for other potential causes of pain, i.e. tumors, infections, fractures, etc.
Computed tomography scan (CT or CAT scan): A diagnostic image created after a computer reads X-rays; can show the shape and size of the spinal canal, its contents, and the structures around it.
Magnetic resonance imaging (MRI): A diagnostic test that produces 3-D images of body structures using powerful magnets and computer technology; can show the spinal cord, nerve roots and surrounding areas, as well as enlargement, degeneration and tumors.
Myleogram: An X-ray of the spinal canal following injection of a contrast material into the surrounding cerebrospinal fluid spaces; can show pressure on the spinal cord or nerves due to herniated discs, bone spurs or tumors.
Electromyogram and Nerve Conduction Studies (EMG/NCS): These tests measure the electrical impulse along nerve roots, peripheral nerves and muscle tissue. This will indicate whether there is ongoing nerve damage, if the nerves are in a state of healing from a past injury or whether there is another site of nerve compression.
​Surgical Options for Back and Neck Herniation
​However, if the disc pain is not relieved with conservative treatments, the patient may be referred to a neurosurgeon or orthopedist for surgery. Most herniated discs are treated with one of the following procedures dependent upon the extent and location of the injury.
Discectomy: A Discectomy involves the removal of the material from the herniated disc that is pressing upon the spinal cord or nerve. While the surgery is usually used to treat people with herniated discs, the procedure can be effective in reducing pain in patients with a ruptured disc as well.
Spinal fusion: During a spinal fusion the vertebrae surrounding the painful disc are fused together with surgical hardware. The procedure was originally developed for people with spine deformities, but is now widely used to treat other disc problems such as fractures and disc herniations. Because a fusion is invasive surgery, patients will stay in the hospital for a few days for observation and will undergo rehab exercises to restore full back function. In the case of a person with a physical job, they may need a vocational counselor to help in finding a job that is better suited to their physical capacity following surgery.
Laminectomy: A laminectomy is surgery performed to relieve pressure on the spinal cord related to trauma or the inherent aging process. During a laminotomy procedure, a surgeon removes a portion of the vertebrae that forms a protective arch over the spinal cord (lamina). Laminectomy removes all of the lamina on selected vertebrae and also may remove thickened tissue that is narrowing the spinal canal camera, the opening in the vertebrae through which the spinal cord runs. Either procedure may be done at the same time as a discectomy, or separately.
Texas Lawyer for Herniated Disc Injuries
​Pascoe Law Firm regularly represents people who have injured their back in car accidents or through other types of personal injury that was caused by the negligence of another. Our attorney understands the anatomy and surgical procedures related to herniation and other type of disc injuries. Our commitment to representing clients with serious cervical and lumbar injuries has resulted in our office achieving record settlements for them. If you suffered a back or neck injury due to the negligence of another party, contact our 
personal injury lawyer 
 for a free case evaluation today at 
713-829-4317
.
"John is very professional and great at what he does! He asks questions to be informed of your case so he can give you the best options and advice. He genuinely wants to help you and wants to make a good outcome for you. Would definitely recommend him to people needing his services!"
Pascoe Law Firm
based on
70
reviews.
Read all testimonials