Pascoe Law Firm
Spinal Cord Injury Lawyer
Principal office located in Friendswood, Texas.
Available to service League City, Webster, Pearland, Galveston, and the surrounding areas within Texas.
Spinal Cord Injury Lawyer
There are as many as 450,000 people living with spinal cord injuries (SCI) in the United States and another 17,000 new cases each year. A spinal cord injury can be devastating for both the victim and their family. Suffering a spine or spinal cord injury may have lifelong consequences. The significant recovery time, medical intervention, and the care providers and devices that a spinal injury may necessitate may cost hundreds of thousands of dollars. For some, these expenses will be ongoing for life. For others, medical bills may be piling up while you recover enough to return to work.
Purpose of The Spinal Cord
​The spinal cord runs from the brainstem to the lumbar region, and, along with the brain, comprises the central nervous system. The spinal cord transmits messages from your brain to the rest of your body. It's responsible for motor control, reflex coordination, and transmitting sensory information from your body back to your brain. The spinal cord is encased in a series of vertebrae called the spine. The spine extends from your neck to your lower back. Damage to the spine and spinal cord can have life-long catastrophic consequences.
​What Makes Up the Spinal Cord?
​The spine is made up of a series of bones called vertebrae. Vertebrae are stacked on top of one another with gel-like discs between them and are defined into four regions; Cervical, Thoracic, Lumbar, and Sacral. The spinal cord is protected by these bones called the vertebrae: the spinal cord actually runs through these bones. The spinal cord is a complex highway of nerves that assist in the electrical communication from the brain to the rest of the body, and it runs through the spine's vertebrae structure, delivering messages to each region of the body and providing control and function to muscle structures, skin, and organs. Corresponding regions of the skin that rely on nerve messages are called Dermatomes.
​When an injury occurs at any point in the spinal cord, communication above the injury site to the brain often remains unaffected. Regions at or below the injury site, however, may be damaged. Regions can also be cut off from the brain's vital neurological messaging causing numerous effects. Common effects include transient (on and off, or moving) chronic and acute pain, numbness, dysfunction, and full or partial paralysis. Depending on the location of the injury, basic functions, such as breathing, eating or sleeping can also be affected.
What is a Spinal Cord Injury?
​A spinal cord injury (SCI) is any injury to the spinal cord that results from trauma as opposed to disease. The symptoms vary widely depending on where the spinal cord or nerve roots are damaged.
The American Spinal Injury Association (ASIA)
published an international classification of spinal cord injury called the International Standards for Neurological and Functional Classification of Spinal Cord Injury. The ISNCSCI classifies traumatic spinal cord injuries into five categories on the ASIA Impairment Scale.
​A dermatome is a section of the skin that is innervated through a specific part of the spine. Simply, it is an area of skin that is mainly supplied by one of the spinal nerves. Symptoms that follow a dermatome may indicate a process that involves the related nerve root.
​A severe injury will cause problems in parts of the spine below the actual injury. As described above, a complete injury results in a loss of all function below the injured area. In an incomplete injury, some or all of the functions below the injured area may be unaffected.
Common Injuries to the Spine
A spinal cord injury occurs when damage or trauma to the spinal cord results in loss or impaired function in mobility or sensation. The severity of a spinal cord injury and its resulting consequences depends largely on what part of the spinal cord was affected.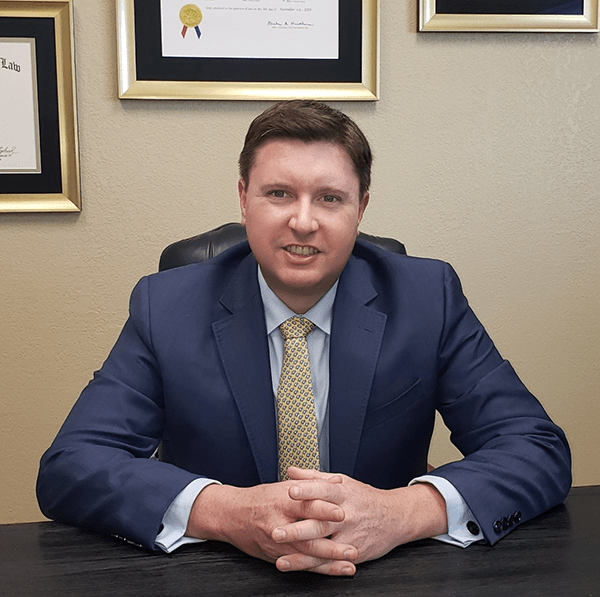 Injury to the cervical vertebrae (neck) – Sprains or fractures to this region may result in pain, headache, numbness, and limited range of motion in the neck.
Injury to the thoracic vertebrae (upper back) – A sprain or fracture in this region may result in permanent nerve damage.
Injury to the lumbar vertebrae (lower back) – A sprain or fracture here may result in chronic pain and limited mobility.
Injury to the sacral vertebrae (pelvis) – Damage to this area may result in function loss of hips and/or legs, reduced bladder or bowel control, lower back pain, and sensory issues.
​Common Types of Spinal Cord Injuries
Spinal cord injuries are classified as either complete or incomplete. In an incomplete spinal cord injury, some sensory or motor function remains intact below the primary level of injury. A complete spinal cord injury results in a total loss of sensory or motor functions below the level of injury. Damage to the spinal cord can result in:
Paraplegia – Depending on where the spinal cord is damaged, and the severity of the injury, a loss of movement or sensation in the lower extremities may result. Paraplegics are often unable to walk or require assistive devices in order to walk. Because of nerve damage, paraplegia sufferers may also experience problems with the bowel, bladder, and sexual function.
Quadriplegia – When damage is higher up on the spinal cord, paralysis of both upper and lower extremities may result. A quadriplegia sufferer will lose sensation and the ability to move their body anywhere below the injury site. Additionally, some quadriplegics are unable to breathe without assistance.
Loss of sensation – When the spinal cord is not severed but is damaged, it may impair your body's ability to send messages back and forth to the brain. This nerve damage may cause numbness, tingling, and pain throughout the body.
Foot Drop – Some spinal cord injuries result in a form of paralysis that inhibits your ability to lift the front part of your foot. This results in limited mobility, and an assistive or corrective device is often necessary.
Secondary Medical Complications – Because the spinal cord is so vital to so many bodily functions, injury to the spinal cord often results in secondary medical problems. People who have suffered a spinal cord injury may be at higher risk for infections, blood clots, bleeding, pneumonia, and spinal fluid leaks. Additionally, the lack of mobility of a paralytic injury brings with it many comorbidities, including pressure sores and diminished lung capacity.
Death – In the most severe cases, spinal cord injuries can be fatal.
​​Cervical or Neck Injuries
Cervical or neck injuries usually result in full or partial tetraplegia (quadriplegia):
C-1/C-2 injuries will often result in the loss of breathing and loss of motion to the portions of the body below the upper neck
C3 vertebrae injuries and above generally result in the loss of diaphragm function and loss of motion and feeling to the portions of the body below the upper neck
C4 injuries often result in a significant loss of function at the shoulders and biceps and loss of motion and feeling to the portions of the body below the lower neck
C5 injuries typically result in the potential loss of function at the shoulders and biceps, and a complete loss of function at the hands and wrists and all areas below the lower neck
C6 injuries often result in limited wrist control and a complete loss of hand function and loss of all areas below the lower neck
C7 and T1 injuries generally result in a lack of dexterity in the hands and fingers, with limited functionality of the arms and loss of function to all areas below the lower neck ​
​Thoracic Injuries
​Thoracic injuries generally result in paraplegia:
T1 to T8 injuries often result in the inability to control the abdominal muscles and all portions of the body below the neck or middle of the back. A lower level of injury will result in a lower severity of the effects
T9 to T12 injuries typically result in partial loss of abdominal muscle and truck control and loss of function to all areas of the body at the lower back and below
​Lumbosacral Injuries
Lumbosacral injuries typically result in decreased control of the legs, hips, urinary system, and anus:
Dysfunction of the bowel and bladder is common after a traumatic injury to sacral region of the spine
The sacral spinal segments are also associated with sexual function. Following a traumatic injury to this area can affect sexual function
Destruction or cutting of the spinal cord in these areas will result in the loss of use of the legs
​Common Causes of Spinal Cord Injuries
​Spinal cord injuries are most often caused by lateral movement, dislocation, rotation, axial loading and hypreflexion or hyperextension of the spinal cord. Motor vehicle accidents are the most common cause of spinal cord injuries. Falls, work-related accidents, and penetrations are other common causes of spinal cord injuries.
​How a Texas Spinal Cord Injury Lawyer Can Help?
Our Spinal Cord Injury Lawyer, handles cases involving high cervical fractures resulting in complete quadriplegia to lower cord injuries resulting in paraplegia, partial paralysis, nerve compression or loss of sensation. Many victims suffer from breathing problems, inability to control their bowels and related health problems, and are at risk for bedsores, pneumonia and other complications. Our lawyers work with doctors, life care planners, economists and other professionals to calculate the long-term needs from a spine injury, which often include: ongoing medical care, nursing home care or assisted care at home, physical therapy/occupational therapy, wheelchairs, lifts, customized vans and home modifications, psychiatric care and psychological counseling, vocational retraining, and replacement of projected earnings. Spinal cord injuries complicate every aspect of life, change family dynamics, and commonly lead to depression, divorce and other life-altering adversity. We understand the profound pain and suffering. We know that money won't solve or prevent every problem resulting from a spinal cord injury, but we seek to provide compensation, justice and financial security to provide the means to hire help and improve your or your family's quality of life. The Pascoe Law Firm is available to help with your immediate and long-term concerns and guide you through the legal process to get compensation and justice. Contact us to arrange a free consultation, including off-site visits, with a
Personal Injury Lawyer
. Call us at
713-829-4317
. Hablamos Español.
Attorney, John D. Pascoe and the Pascoe Law Firm, is responsible for the content on this website, principal office and only office located in Friendswood, Texas. Servicing: Alvin, Angleton, Atascocita, Austin, Bay City, Bacliff, Baytown, Beaumont, Bellaire, Brazoria County, Brookside Village, Brownsville, Clute, Conroe, Clear Lake, Clear Lake Shores, Chambers County, Corpus Christi, Channelview, Cypress, Dallas, Danbury Dickinson, Deer Park, East Houston, El Largo, Freeport, Friendswood, Fresno, Fort Bend County, Fort Worth, Galveston, Galveston County, Greenspoint, Gulfgate, Harris County, Hitchcock, Houston, Houston Heights, Huffman, Humble, Huntsville, Harlingen, Jefferson County, Katy, Kemah, Lake Jackson, La Marque, La Porte, League City, Laredo, Liberty County, Manvel, Memorial City Houston, Midtown Houston, Missouri City, Montgomery County, Montrose Houston, McAllen, Nassau Bay, North Houston, Orange, Pasadena, Port Bolivar, Port Arthur, Pearland, Richmond, Rice Village, River Oaks, Rosenberg, Rosharon, Rio Grande Valley, Santa Fe, San Antonio, San Leon, Seabrook, Shoreacres, Sienna Plantation, South Houston, Sugar Land, Southbelt Ellington, Spring, South Padre Island, Texas City, Taylor Lake Village, The Woodlands, Tiki Island, Tomball, Victoria, Uptown Houston Galleria, Webster, West Columbia, West University Place, Weihmar, and throughout Texas.