Pascoe Law Firm
CAR ACCIDENT LAWYER
Principal office located in Friendswood, Texas.
Available to service League City, Webster, Pearland, Galveston, and the surrounding areas within Texas.
Home » Car Accident Attorney Houston TX
Houston Car Accident Lawyer
Proudly Servicing Houston, TX
What Are Key Things You Need to Know If You Have a Car Accident?
Always stop if you are involved in an accident, this is your legal obligation. Even if you do not think there was any damage, any time you collide with something, you need to stop your car.
Never admit responsibility for the accident. Your insurance policy is a contract, and your contract for your insurance with your car insurance company states that you must not assume responsibility or liability under these circumstances. If you expect the insurance company to take care of your claim, let them do the talking.
What To Do At The Scene of a Car Accident?
​There are many ways to avoid a car accident but once one happens it is important to know what to do and what questions may need to be answered by the other person involved in order to make your insurance claim. This checklist will help you know what to do after a car accident. It is best to review it now and then print it out and keep a copy with you in your car or bookmark this article in your phone, so you can access it in an accident.
​It is important to get names, address, and phone numbers of everyone involved in the accident. A description of the car and license plate number can also be helpful, but make sure you also get their insurance company and the vehicle identification number of their car. Don't just assume the license plate number will do because most insurance companies only record the type of car and the vehicle identification number, not the license plate number.
How to Determine the Extent of Damage or Injuries? 
Check to see if anyone needs urgent medical care. If you can, try not to move the vehicles unless they are causing a major problem with traffic. If possible, wait for the police before moving anything.
Contact the Police– even in a minor accident, it is important to make sure there is a legal accident report.
Limit Your Conversation about the Accident with the Other Party– it is important to limit your discussion of the accident and not to admit any fault or liability. You should only talk about the accident with the police, medical professionals and your insurance representative.
Get the Facts of Your Car Accident– this is the part most people know to do but often forget due to the stress of the accident.
Common Houston Car Accident Injuries
Auto Injuries can have a serious and debilitating impact on anyone in an auto collision. Many don't realize how severe injuries can occur in vehicle accidents. The size, weight, and rate of speed of the vehicle also are an important part to consider when looking at the injuries associated with a car accident. Even if a minor fender binder occurs the human body can still be injured due to the force placed upon the body. Typically, many drivers might feel a little shook up after the accident but not experience any physical pain.  Then as the body's adrenaline starts to lower many feel pain in their neck, head, back, arms, and legs. The body is designed with a fight or flight response to accidents and it is normal that these injuries might present themselves after an accident occurs. Even if the driver or passengers have not sustained any serious injury like a broken bones or lacerations, the impact can pull the spinal alignment and muscles out of position. Common injuries that are associated with motor vehicle accidents in Houston include: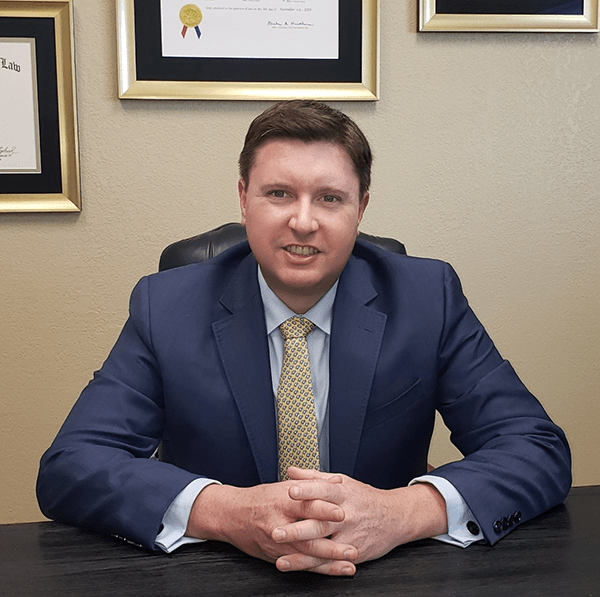 Fractures of Bones– during the collision the force from the impact of a car hitting your vehicle at a high rate of speed can cause bones to break. Common broken bones are arms, hands, and wrists. These are typically associated trying to shield or protect oneself from the accident. Many can also fracture the bone in their legs in several different locations. Fractures in the leg can causes severe pain and length recovery times. The leg bones are the larger of the bones in the human body can take long periods of time to heal. Other fractures include the clavicle, broken ribs and/or sternum injuries.
​​Whiplash– following an accident many describe a pain in their neck. The neck might be sore and difficult or unable to be turned left and right. Whiplash is a common auto injury associated with a car accident and can occur to both drivers and passengers of motor vehicle accidents. Whiplash occurs by the neck being strained in the accident. Another way of thinking of whiplash is as a pulled muscle. The pulled muscle description of whiplash might be the better way to think of this injury. Hypothetically, if a rear impact collision occurred the force of the impact would come from the back of the vehicle. The vehicle would then start to move forward, then as the vehicle starts to move forward the car seats start to move forward, and then the driver or passenger's body would also be pulled forward from the impact of the collision. While this series of events is occurring the driver or passenger's body is suddenly jerked forward causing the neck and head to be pulled along with his or her body. Whiplash can occur from any direction and as best described as a pulled muscle.
Traumatic Brain Injuries– following a severe car accident many drivers and passengers can sustain injuries that can severely impact and damage their brain. These brain injuries can cause permanent brain damage and have a debilitating impact on the individual as well as their loved ones. Some brain injuries from car accident can cause the individuals to become disabled or have a long term recovery period. Brain injuries can also occur in the form known as a concussion. Concussions normally result from receiving a hit to the head. After this brain injury occurs one might feel dizzy, have sensitivity to light, feel light headed, have trouble thinking, as well as other possible associations.
Spinal Cord Injuries– these types of injuries can be extremely severe to minor depending on the impact of the car accident. In severe cases of spinal cord injuries it can lead to paralysis, paraplegia or quadriplegia. These are injuries that occurred to the spinal cord and can lead to the driver or passenger unable to walk or move their arms and/or legs.
​Back Injury/ Neck Injury– these are probably the most common injuries associated with a car accident. Back and Neck injuries can be a strained muscle that occurs at either location which some refer to assoft tissue injuries. It can also include compression fractures or disc herniation (where the vertebrae in the neck or back become injured and out of place.) These injuries can have severe pain while trying to stand up, bend over, or use the body. Many can experience debilitating pain and can take time to recover from. Many with these types of injury visit a chiropractor to help their spinal alignment get corrected over a series of adjustments. Many chiropractor visits may be covered by your automotive insurance policy following an accident under a clause called "PIP" or personal injury protection.
Car Accident Information Checklist
The best way to be prepared in a car accident is to get a car accident form used to collect all the information at the scene of an accident from your local DMV or police station.
Every state has a different form, so it is a good idea to get one to make things as easy as possible. A car accident is really stressful and the last thing you need is to be worrying about the information you need to fill out.
2. List of Information to Collect After a Car Accident About the Driver
Name of Driver
Address of Driver
Phone number or other contact information
3. List of Information to Collect About the Other Driver's Insurance Company in a Car Accident
You need the basic information here which can be found on their proof of insurance card. Get the other driver's:
Insurance company name
Insurance company policy number
4. List of Information to Collect About the Other Car Involved in the Accident
Vehicle Description, Make, Model and Year – Consider taking photos for your own record if it is possible.
Vehicle registration information
License plate number
5. List of Information to Collect About the Car Accident or Collision
Date and Time of the Accident
Address of the accident, or approximate address
Road you are on and the nearest cross street
The direction you were traveling in
The direction the other car was traveling in
Take photos from a few angles or sketch a diagram of the crash scene
What happened (As soon as you can write out your account of what happened, or use your mobile phone to record yourself telling all the details for your own records. It's easy to forget the details when you are all shaken up from a crash, so recording you talking about it might help).
Any notes regarding the driving conditions, the weather, visibility
Any witnesses' names and contact information
The name, badge number, and contact information for any police officer who comes to the accident
What Should NOT Be Included in Your Accident Report?
​You should never discuss fault with the other party or parties involved. The details of how you feel or what you were doing are not their concern. Even if you feel like you did something wrong, you must not ever accept responsibility or indicate responsibility. This is because there could be many different things that could impact liability. You might have hit the other driver, but they might be in the at fault because they did not yield to you. It is best not to discuss fault until you get a chance to speak with an attorney.
How to File Your Car Accident Claim?
​Your insurance agent or the person who you speak to at your insurance company claims phone number, will be able to walk you through how to file your claim after an accident. If your insurance company has an app, you may also have the option to start the claims process there or visit your insurance company website to see if you can fill in the information or follow up on your claim online. Your job in the car accident is to collect the facts and not get involved in any further discussion. If the other party tries to get you to admit fault or suggests you handle things without insurance, collect the information and do not commit to anything. You need to get the information necessary to report the accident, especially considering that in many states you have a legal obligation to report a crash. You can contact your state insurance commissioner or your insurance representative to ask them about the specific laws in your state. Remember at the scene of an accident you do not know the person you are dealing with, you do not know what kind of insurance they have or any of the details, so stick to the facts to protect yourself and make sure you get paid in a claim.
​Here's the information you will need to file a proper insurance claim:
Information about what happened
Information about the driver
Information for insurance
Giving a Statement to Insurance After a Houston Car Accident
After getting into a car accident, you're probably rattled from the experience – there are police reports, other drivers, injuries minor or severe, and damage to your vehicle to deal with. You should expect that an insurance adjuster might call you. You may ask, how did they get my information? A lot of times, they find that from the police report, or their insured, meaning the person that hurt you, that hit you, or caused the accident, may provide that information when they call their insurance company to report the claim, the accident.
If or when the insurance company calls you, they may want to take a statement from you. They may even ask you for permission to record the conversation. If this happens, you don't want to give a recording of what happened. The reason why is because an accident just happened, you may be hurt, you may be lying in a hospital bed, you are probably obviously stressed out from the experience and you may say things that don't quit accurately record what actually happened.
It is very important that you do not give a statement immediately after the accident to any insurance representative. You're under no duty to do that. You could obviously be polite with the person, just say, look, I'm going to need some time to think this over. I want to perhaps consult with a lawyer. Please Don't let them bully you, or scare you into believing you have to give a statement right away. You don't have to. Here's what you need to know before that happens:
You're not obligated to give a statement right away. Insurance adjusters may use tactics to get you to talk or to pester you into saying something. But you're not bound to give a statement right away. Tell the adjuster you need some time to recover and think it over. There is no law in Houston Texas or any state that requires you to give a record state to the insurance company of a driver who may be at fault for an accident. (You do, however, have to cooperate with your own insurer.)
"I don't have anything to hide" is a bad reason to give a statement right away. Since you're not obligated to make a statement the first time an adjuster calls, don't. Many people think, "The accident wasn't my fault, so why should I wait?" This is a bad assumption. Insurance adjusters will be looking for statements that could be used as admissions of fault.
The insurance adjuster will likely record your conversation about the incident, so you should say no – at first. You do not want to be recorded making a statement. After the stress of an accident, you may say something that can be used against you or twisted to admit fault or inaccurately represent what actually happened. It's best to speak with an experienced lawyer before ever speaking with an insurance adjuster.
Schedule a follow-up call with insurance. This will give you time to prepare for the statement.
When you get off the phone, call a Houston car accident lawyer and make a game plan. If you haven't already done so, contacting a Houston car accident attorney for a free case evaluation can help immensely. Since you already know when the follow-up call will be, you need to review the accident report and any photos from the scene of the accident or property damage, and obtain any medical records. Make sure you have witnesses ready as well. An experienced lawyer can help you prepare for the statement.
Since most statements are recorded, ask for a copy of the statement transcript. You have a right to a copy of any statement you give. Ask for it before you begin conversing with the insurance adjuster. He or she will likely say that it will not be transcribed. Don't let that deter you. Ask for whatever copy they can provide, even if it's an audio file.
Don't volunteer more than you've been asked. Think carefully about the questions the insurance adjuster asks, and answer only those. Do not volunteer additional information.
Should I Hire A Car Accident Lawyer?
​The answer is short and simple: You should hire a car accident lawyer when you are injured in a car accident. No matter the property damage, severity of injury, or insurance situation–if a moment goes by after you are injured in a car accident when you are physically and mentally able to hire a lawyer, you've waited too long. As soon as an insurance company is notified of a car accident, they are figuring out how to devalue your claim. They make a lot of money using this business practice. The only way for you to level the playing field is to hire a car accident lawyer right away. If you hire the right car accident lawyer, you can actually gain the upper hand. If you wait, you're late. They have a head start and now you have to catch up.
​You have a life and you need to live it. Maybe you have a job, or a family to take care of, maybe you are a student with classes and tests. Everyone has responsibilities, so when you are injured by someone else's driving, you shouldn't have to take on the responsibility of handling that case on your own. It costs you nothing to have a trained professional handle every aspect of your car accident case. All you should be worried about is treating your injuries and handling your responsibilities. Let a car accident lawyer handle everything else.
Should You Use a Mobile Phone to Take Photos at a Car Accident
| | |
| --- | --- |
| | ​With most people having access to mobile phones, and cameras on the mobile phone, as well as insurance companies allowing you to submit claims information using apps or email, you may consider taking photos. This is especially useful for property damage images, images of the positioning of the cars, where they were on the street, etc. ​​The other party needs your name, address and phone number to give their insurance company, we suggest you take a photo of the other party's driver's license.  Should you need to file a lawsuit later this could be helpful information to try and find the person later. Remember, when you're in a car accident, you do not know the other person usually and they do not know you. Always be cautious. |
​​​If you have been in an accident make sure to use your Smart Phone to document the scene of the car accident. Smart phones have made it easy to obtain evidence that can be used later to prove legal liability and other issues. It can help your case to by taking photos and videos of the physical accident scene. This includes evidence can be documented "on the spot" with that little device most of us carry around in our pockets, the "smartphone." Steps on How to Use Your Smartphone After a Car Crash:
Photograph Property Damage: The two major issues of contention that the insurance company try to argue after an accident claims are usually: (a) who is legally at fault for the incident; and (b) was the impact significant enough to cause bodily harm. By taking photos and or videos after a car wreck of the physical damage to the vehicles it makes it harder for the insurance company to dispute liability. For example, if there is clear damage to the rear of a car and the front of the car behind them, this would be indication of a rear end collision. If the damage is not extremely evident on the rear of the front car but, the whole front end and hood is demolished on the rear car, this could indicate a high level of impact. For these reasons, it is important to take digital photographs with your phone of all vehicles involved in the collision and from multiple angles and straight on and from close up and further away. If the air bags deployed, this should also be documented by taking photos of the deployed bag(s).
Photograph of the License, Registration, and Proof of Insurance: Let's face it, when you are involved in an auto accident, it is a very traumatic event. Rather than relying upon simply writing down a driver's license number, insurance company name, insurance company policy number and phone number and the registration information and take the risk of "shaky nerves" causing you to make a mistake, simply take a photo. Make sure the photo is clear and visible. Take multiple photos of if you need to. Lay each item down separately or together if they will fit in the shot. Do this on a flat surface like a hood or car seat and make sure your phone focuses in and clearly shows all information in a legible manner. This will also give you the added benefit of having a photograph of the person who hit you by way of their driver's license.
Take Photos of the Accident Scene: The placement of the vehicles when they ultimately came to rest and the evidence of skid marks on the road, can play a big role in reconstructing what happened at a later date. Taking photos of the debris and where it rests in relation to the wrecked vehicles can also be helpful. If you have time, you may also want to photograph the signs and signals from the vantage point of where you were just prior to the crash (For example: If you were facing a traffic light or street signs that directed the flow of traffic and another vehicle violated these rules).
Take a Video of Witnesses Willing to Provide a Statement at the Scene: If you need verification of something like a blown stop sign or someone running a red light, third party witnesses like nearby motorists or pedestrians who saw what happened leading up to impact and following can be very helpful later. While some people may feel uncomfortable going "on record", many more are willing to help someone in need. In the video, you should ask for the persons full name (spelled out), address and best phone number to contact them later in addition to asking them what they saw, heard or observed.
Taking Pictures of Injuries: Bodily harm that is immediately apparent such as cuts, scrapes, bruises, lacerations should be photographed. You should also take pictures of the wounds as they heal over time.
​Providing Smartphone Documentation to a Personal Injury Lawyer. Once you have obtained photos, video, or other information from the scene of the auto crash, it is important to provide this to an attorney who can help you with your car accident claim. Why? First, the lawyer will preserve this evidence and do a digital back up. Second, the lawyer will review the evidence and decide if all or part of the evidence may be used in the prosecution of the accident claim. Finally, the attorney can provide this type of physical evidence to experts such as accident reconstructionist, biomechanical experts and medical experts and they may be able to use this as a part of the basis for any opinion regarding liability or causation of injuries. No one ever wants to be involved in an accident and documenting the scene might not be your highest priority at that point in time. However, it can provide crucial evidence and with the advent of modern technology, has become easier than ever to do so, why not do it if at all possible!
How Long Does it Take to Settle a Houston Car Accident Case?
​​The length of time it takes to settle a Texas car accident case is different from case to case. Some car accident cases can be resolved quickly with the insurance company of the at-fault party. On other cases litigation might be necessary for the victims to recover what is a full and fair settlement for their case. The value of each case will differ from case to case. That being said, just because you have a friend who says he got some amount on his or her case, it might not be the same for your case. If a case can be resolved with an auto insurance company, it may be possible to resolve a case within 90 days of discharge from medical care. In auto accident cases involving litigation, the case may take more than one year to make its way through the litigation process to trial or final disposition. Below are some of the factors that can increase or decrease the amount time for your case to be resolved:
Insurance companies involved
Amount of time for the insurance company to accept liability
Severity of injuries
The length of time of your medical treatment for your injuries
Medical records and patient account records to support injuries
The degree of impact that your injuries on your future
At Pascoe Law Firm, our goal is help guide your through the car accident process so you can focus on your recovery. From the time you retain our office to represent you in your case, we begin the process of investigating your case in order to establish that the other driver's negligence caused the collision.
Don't Let The Insurance Company Trick You Into Giving Up Your Rights. Often, auto insurance companies will offer you a small amount of money and say something like, "I am so sorry to hear you are injured. Here is a check and should cover 2 doctor visits." On the check it will say full and final payment. This means that is the only amount of money that they will pay. If you take that check and you have thousands of dollars in hospital bills, you just release them from liability. Insurance companies are now just transferring the money directly to your bank account. Make sure to talk to a car accident attorney before talking to the insurance company.
Car Accident Insurance Claims Process. After your doctors release you and you have reached maximum medical improvement, your attorney will order all of your medical bill and patient account records. At the Pascoe Law Firm we prepare every case as if we are taking it to trial. We order all of your records and bills with an affidavit from the custodian of records at your doctor's offices. This sometimes takes a little longer but can save time if we need to take your case to litigation. It also shows the insurance company that we are fully prepared to litigate your case if needed. Once we have all of your medical records and bills with affidavits, we create what is called a "Stower's Demand." We send the Stower's demand to the insurance company with the medical and billing records and affidavits. At that point, the insurance company typically has 30 days from the time the sign for the package to make an offer or settle your case. The negation process could take longer or could be shorter based upon the facts of your particular case. If you case does settles keep in mind that once a car accident case is settled with a signed release, you can never recover any additional monetary damages—regardless of how severe your injuries are or when you become aware of their severity. While this can be a lot of work, taking these steps enables our firm to resolve cases for our clients in and near the Houston, Texas area in a timely manner directly with an insurance company.
How Insurance Coverage Impacts A Houston Car Accident?
What Does Full Coverage Mean Following a Car Accident? Full coverage generally means the other driver had liability and property damage auto insurance coverage. However, full coverage is not a universal insurance term. The meaning of what full coverage could and does not always mean the same thing from insurance company to insurance company or person covered. Full coverage is usually not an indication that the driver was adequately insured. For example, Texas requires certain minimum insurance amounts, but the minimum coverage may not be adequate to cover all of the costs of an auto accident. Sometimes comprehensive coverage is included in the definition of "full coverage," but may not be mandated by law, like in Texas. Comprehensive coverage covers physical damage from sources other than auto accidents.
Minimum Insurance Coverage In Texas Could be Full Coverage. For a person injured in a serious car accident, a driver with state minimum 'full coverage' does little to help with the prospect of getting fair compensation for his or her loss as compensation in automobile accidents are limited to a significant degree by the amount of insurance coverage in place at the time of the crash. For instance, if you are in a car accident and break your leg and have surgery you may have medical expenses of $100,000.00. If the driver who caused your accident simply had the 'full coverage' minimum amount of coverage in Texas, you would only be compensated $30,000.00.
Driving Without Insurance Coverage In Texas. Another common problem that comes up in many auto accident cases is drivers that ignore the law. Despite the fact that Texas has required drivers to purchase liability insurance for decades, many drivers simply ignore the law or simply fail to keep policies current and up-to-date. With a significant number of drivers on Texas roads without any insurance (some studies suggest nearly 15% of all drivers) it is crucial that you protect yourself and your family with the purchase of under-insured motorist coverage that exceed the state minimums by a significant amount. For a relatively modest amount, auto insurance coverage can be expanded greatly beyond what Texas obligates drivers to carry, and that could provide peace of mind.
Don't Assume that a Driver's Coverage Will Automatically Compensate You for Your Injuries. You should not automatically think that an insurance company for an at-fault driver will simply take care of your injuries, medical bills, and lost wages. Even when drivers carry 'full coverage' the coverage may be insufficient to compensate you or they may not offer pay what you for your injuries and damages until you file a lawsuit. Insurance companies are forcing people to litigate more car accident cases these days. Instead of caring about doing the right thing or honoring their agreement, many insurance companies are only concerned about reducing the amount of money they have to pay out of pocket. At the Pascoe Law Firm, our Houston car accident attorney takes pride in representing people from across the City of Houston in all types of serious car accident cases and is ready to help you with your situation.
Statistical Information Related to Car Accident
​Texas needs extra attention to improve traffic safety and reduce injuries. Below is a list of accident statistics showing factors that need improvement to prevent injuries from car accidents.
Injuries / Fatalities – In 2017, there were 14,892 serious injuries and 3,722 traffic fatalities.
Impaired Driving – There were 1,468 alcohol-impaired driving fatalities in Texas in 2017. Texas ranks in the top 10 states nationally for alcohol-related fatalities
Safety Belts – Texas recorded 984 unrestrained passenger fatalities in 2018, up from 928 in 2017.[7] Texas' safety belt usage rate for 2018 is 91.34% using the approved survey methodology in TTI's statewide survey for front seat drivers and passengers.
Speeding – Of the 3,722 crash fatalities in 2017, 1,029 (27.6%) were speed-related fatalities (FARS).
The issue of distracted driving is in the news on a state, local, and national level. Communication device misuse includes all forms of mobile phones and digital devices. Texting, talking, emailing, and internet use has become more prevalent.
Damages from A Car Accident
​A person can recover damages for their vehicle, medical expenses, and economic loss including missed time from work or missed business opportunities. They can also recover non-economic damages, which are pain and suffering damages. If they are hit by a drunk driver, they may be entitled to further damages. The drivers involved in a car accident are most typically responsible for the damages caused, with the at-fault party and their insurer owing compensation to the other party. The at-fault part is likely the person who caused the accident. When a motorist has acted especially negligently or recklessly and has broken the law, he or she may also be held personally responsible.
​If your accident involved an uninsured or underinsured driver, your own insurer may have a duty to cover your costs, depending on the terms of your policy. Your car accident lawyer in Houston can negotiate with both your own insurer and that of the other party. If an accident involves a commercial driver, the parent company may be liable, in addition to the insurer and the driver himself.
​While there are limits to when a government body may be sued, your Houston car accident attorney can analyze the circumstances that led to your injuries and determine which parties may be liable and how to proceed.
Determining Damages Following A Car Accident With A Lawyer
​An attorney will first attempt to determine what damages a person may be entitled to and then look for damages that might not be visible at first glance. Oftentimes, people who handle car accident cases on their own without an attorney miss certain damages that may be important to them and are allowed in their case. Additionally, an attorney can retrieve all medical records and all medical bills. He or she can seek information from the individual's employer to determine lost wage information and documents the individual's pain and suffering damages by asking an individual to keep a journal so that they can understand the impact in that life based on the damages. In serious injuries that are life-altering, the attorney can find expert opinions about future medical care, economic loss, and any other damages that an individual may be entitled to when they have been seriously hurt.
​Common Causes of Car Accidents in Houston
After your car accident, you might have missed key details about the events that led to your car accident—details that could determine the cause and, ultimately, who you should name in your claim. Identifying and proving the cause of your Houston-area car accident is going to be a key part of your lawyer's job. We will gather evidence to show who or what caused your crash so we can build you the strongest case possible. The following are some of the most common ways that drivers cause car accidents in Houston:
Driver Errors and Car Accident Negligence – More often than not, the driver of the vehicle that struck you will have contributed to the cause of the accident in some way. While negligence is the main cause of most car accidents, let's take a look at what you can do to drive as safely as possible.  Your safe driving practices can help you show how the other person was at fault for the accident. Our Houston auto accident attorney will also look for evidence of how the other person acted negligently. This could come from analyzing police reports. These reports can be beneficial to your claim because it offers a third-party analysis of what occurred. Photographs, cell phone records, and tire marks on the road can provide clues to piece together what happened. There could also be surveillance cameras of local businesses or traffic cameras that recorded your accident.  We'll also see if there were any eyewitnesses who gave statements to gain more information about the auto accident.
Drunk Drivers and Car Accidents – Houston's vibrant nightlife has a dark side: Drunk driving is a serious problem in and around Houston. If a driver chose to drive while intoxicated and injured you as a result, you can hold him or her accountable with our firm's help. There are several measures in place that are meant to deter drunk drivers. It's illegal for someone to drive if their blood alcohol content is at or above 0.08%. A zero-tolerance law applies to those under the legal drinking age of 21, meaning they cannot drive if they have consumed any alcohol. Sobriety checkpoints give law enforcement the chance to stop drivers to inspect if they are impaired. For those who have driven while drunk in the past, they may face license suspension or revocation. Police can take someone's license if they have a BAC at or above the legal limit or if they refuse testing. Those who have been convicted of drunk driving may drive with an ignition interlock in their car to prevent future incidents. This device will prevent the car from starting if their BAC is above 0.02%.
Texting and Other Distractions in the Car – These days, everyone has a smartphone, and many people think it's acceptable to use these devices while they're driving. It's not acceptable, and it causes countless injuries every year. Texting, using GPS systems, and engaging in many other distractions could be considered negligent behaviors for which you could be entitled to compensation if they caused your injuries.
Driving a Car While Drowsy – Drowsy driving is an extremely dangerous driving behavior, and drivers who cause wrecks because they're too tired can be held accountable for their decision to drive when their reactions and reflexes are numbed by fatigue. After long hours of driving or a particularly tough workday, drivers may be less alert and sleepy at the wheel. About 1 in 25 drivers have reported they've fallen asleep while driving within the last 30 days.When you're drowsy, your driving is affected in the following ways: Your attention to the road decreases. Your reaction time is slowed. Your ability to make good decisions decreases. When you're driving and you notice the following signs, you may be drowsy and it's important to safely get off the road and rest until you're ready. Drifting out of your lane, missing an exit, blinking repeatedly, yawning, hitting the rumble strips, and having trouble remembering recent miles you've driven all indicate that you are too tired to drive. If a drowsy driver pushed past their limits and didn't notice the warning signs they were falling asleep, our Houston car accident attorneys will help you hold them accountable. Drowsy drivers can cause devastating injuries and will have no control over what happens once they fall asleep at the wheel.
Speeding and Car Accidents– It seems that, when drivers think they can get away with it, they speed. No matter how clear the roads are or how much of a hurry driver are in, speeding is against the law. It can easily cause serious Houston car accidents, and, for that, speeding drivers should be held financially accountable. Drivers who go above the posted speed limit can cause a car accident because they're going faster than traffic and the speed could be too much for that stretch of road. A road with frequent turns may require a vehicle to stay at a certain speed. Going over that speed increases the chances of losing grip on the road and causing a wreck.
Reckless Driving or Poor Driving Practices are the Primary Cause of Car Crashes in Houston. When another driver has neglected to consider the safety of those sharing the roads with them, your attorney will be ready to bring a civil claim against them so you can secure the compensation you deserve. These driving behaviors include following too closely, aggressive driving, and road rage. Following too closely, also known as tailgating, means the driver will have little to no time to react if the car in front of them suddenly breaks. While aggressive driving can include tailgating, an aggressive driver may weave through traffic and rarely use their signal so other motorists cannot prepare for their planned move. Road rage can, unfortunately, get the better of people. If someone thinks another driver cut them off, they may try to do the same. Or they could result to tailgating that car. In any case, road rage can cause accidents because the driver is focusing on getting back at the other person instead of driving safely.
The Different Types of Houston Car Accidents 
Car accidents are unfortunately very common in the Houston area. While some are relatively minor, thousands of lives are taken every year by horrible car crashes. Because your life can be at risk if you drive in an unsafe manner, it is so important to drive carefully and follow all traffic laws. The following are some of the most common reasons causes of car accidents in the United States. As some of these have been discussed above they are not listed here in this list. Read to find out what actions you can start taking today to prevent them.
Running Red Lights: It may seem obvious, but it bears repeating. Red always means stop. Even if it seems like no other cars are coming, you can cause a serious accident by running a red light and you will be breaking the law.
Running Stop Signs: Just like red lights, stop signs are not optional. Always come to a full stop and wait your turn before passing through a red light.
Rain / Hydroplaning / Fishtail: While you can't always avoid driving in the rain, the slick, dangerous road conditions caused by heavy rains should be avoided when at all possible. If visibility is too low to drive or the roads seem particularly slick, you should pull over and wait until the storm passes.
Snow and Ice: While we might not get much snow in South Texas, Icy is quite common on bridges and overpasses. Many cars slip and slide off the road and sometimes even completely flip over. Only go out in snow or icy weather with proper chains and tires, and avoid any roads that have not yet been sanded or plowed properly.
Fog: If you can't see the road and other drivers due to heavy fog, pull over and wait until visibility is better.
Teenage Drivers: Teens don't have the experience to know what to do in dangerous conditions and that inexperience causes accidents. If you have teenagers, make sure that they have had a defensive driving course, do not permit cellphone use while driving, and limit the passengers they can take with them in the car. We have created a list of teen driver safety tips in order to help reduce the risk of teen driver accidents.
Texting While Driving: Now that cell phones are everywhere, texting while driving is becoming increasingly common. This is very dangerous. In the time it takes to glance at a text, you can get in a horrible crash. Never text while driving.
Night Driving: Lack of visibility makes hazards more difficult to see at night. Make sure that you are extra alert on the road at night, and use your bright when on an abandoned road without streetlights.
Design Defects: Sometimes accidents are caused by flaws in the car itself. While you cannot always avoid this, make sure to take note of any recalls in the news and take your car in for regular maintenance.
Wrong-Way Driving: Everyone makes mistakes, but lapses in judgment while driving a car can cause horrible accidents. Be aware of street signs warning of one-way streets or other irregularities, especially in unfamiliar areas.
Improper Turns: When people don't get in the proper lane to make a turn, use signals properly, or follow traffic signals, accidents happen. Always look out for traffic signs and obey the proper right-of-way when you make a turn.
Tailgating: There is never an excuse to get too close to the car in front of you, no matter how frustratingly slow they seem to be going. Keep a safe distance from other cars so that you will have time to react to sudden turns or uses of brakes.
Road Rage: When you are angry, your decision-making skills suffer and you can get more aggressive. Stay calm and resist temptation to escalate road incidents.
Drugs: While alcohol is the culprit, we usually associate with DUIs, drugs, including marijuana, prescription pills and other illegal drugs also cause terrible accidents. Never drive if you are under the influence of any drug, prescribed or not.
Potholes: Potholes are very frustrating for drivers, because sometimes they can't be avoided. Try to drive around potholes to avoid damaging your car, when you can, but do not swerve into another lane if cars are coming.
Tire Blowouts: If you get a flat while driving, it can cause you to swerve unexpectedly. Try to stay calm and keep control of the wheel while pulling over as soon as it is safe. Call for help if you cannot change the tire yourself safely.
Street Racing: You should never race another car to your destination, even in a casual, "friendly" way. This leads to unnecessary risk-taking behavior.
Curvy Roads: Very curvy roadways can be difficult to maneuver. Take the curves slowly and carefully. It is especially important to respect any posted adjusted speed limits.
Animal Crossings: Anyone who has ever heard someone tell about hitting a deer knows that this is a big danger. For this reason, take extra caution when you see an animal crossing sign and always use your high beams when traveling in rural, woody areas where wild animals are common.Construction Zones Sometimes the way a construction zone is set up can be confusing. Follow the cones as well as possible and be aware of other drivers who may be confused. It is especially important to drive slowly in these areas.
Making Illegal U-Turns: making a u-turn is a difficult maneuver that causes the vehicle pointing one direction to be ultimately facing the direction they were going. This is also something that causes a lot of accidents due to other drivers not understand that this is what you will be doing.
​If you remember these risks and do all you can to prevent them, you will be much less likely to get in a car accident. However, not all accidents can be prevented. Just because you are careful does not mean that you can assure that all other drivers on the road will do the same thing. If you are in a car crash, it may not be your fault, and you should not be held responsible for the damages. Give our Houston car accident lawyer at the Pascoe Law Firm a call to discuss your specific case further today to find out if we can help.
​What Is An Auto Accident Release?
​An auto accident release form, also known as a settlement agreement, is a document sent by the insurance company where they are asking you to sign in exchange for money. It is basically a contract that you are entering into where you are agreeing not to sue the at fault driver for a certain amount of money. This agreement usually states that you are taking on the risk of unknown or unexpected result from the accident. For example: after you sign the document and been paid, if you get an ambulance bill in the mail the insurance will not come back and pay that bill. It will be your responsibility at that point to pay for any bills related to your accident. Furthermore, you will not be able to sue or recover anything additional from that other party from that point forward if it is related to that date of accident. By hiring an experienced Attorney, they should have a complete copy of your medical records and ask you about different bills that might still be pending. This way you can make an informed decision about an auto accident release and if it is your best interest to sign the settlement agreement.
You Assume the Risk of Future Damages. That's right, you assume the risk of any future damage or injuries you have that you might not know of right now, but discover in the future.  After an accident, you might not know the full scope of your injuries and how much your bills and treatment to recover will cost. Often times the insurance company will offer you a small amount of money in a hope to get release from you before you know the full amount of how much you may have been injured. The insurance company does not have your best interest at heart. The insurance company only cares about limiting the risk they may face and not paying out a large amount of money.  By signing a release without speaking with an experienced car accident lawyer you may be taking a gamble with your health and finances. If the insurance company offers you a check and says this will cover a couple of doctor's visits, be wary. More than likely that check has written on it the terms "Full and Final Payment." This is a sneaky way the insurance company can also get a release from you with your knowledge. By having on the check full and final payment they have basically entered into a contract with you and you signed it. You should not let insurance companies take advantage of you, speak with an experienced car accident lawyer to see what options you may have available to you following and accident.
Are All Your Medical Expenses Paid? When reviewing a settlement agreement, it is important to ask yourself if all of your expenses going to be covered by the amount of compensation, they are offering you. Often you auto property damages can be addressed rather quickly. But other damages such as medical bills and the need for medical treatment can be more difficult to calculate. For instance, what sort of medical bills will you have? Do you need Surgery? Does the settlement cover lost wages? Is pain and suffering included?
An insurance company may try to settle quickly, before you have a chance to determine the scope of your injuries and damages associated with a car accident. Headaches might not seem that bad, but could be a sign of a concussion or other neurological injury you may have suffered. Before signing any release, it is always best to be checked out by a chiropractor and or a doctor to see if any of those minor aches and pains need medical treatment.  Unless your doctor as given you a clean bill of health, you probably should not sign an insurance release yet.
Texas Laws On Car Accidents
The following is from: Transportation Code, Title 7, Vehicles and Traffic, Subtitle C., Rules of the Road, Chapter 550, Accidents and Accident Reports, Subchapter B, Duties Following Accident:
Sec. 550.021.  Accident Involving Personal Injury or Death. 
(a)  The operator of a vehicle involved in an accident that results or is reasonably likely to result in injury to or death of a person shall:
immediately stop the vehicle at the scene of the accident or as close to the scene as possible;
immediately return to the scene of the accident if the vehicle is not stopped at the scene of the accident;
immediately determine whether a person is involved in the accident, and if a person is involved in the accident, whether that person requires aid; and
remain at the scene of the accident until the operator complies with the requirements of Section 550.023.
(b)  An operator of a vehicle required to stop the vehicle by Subsection (a) shall do so without obstructing traffic more than is necessary.
(c)  A person commits an offense if the person does not stop or does not comply with the requirements of this section.  An offense under this section:
(1)  involving an accident resulting in:
(A)  death of a person is a felony of the second degree; or
(B)  serious bodily injury, as defined by Section 1.07, Penal Code, to a person is a felony of the third degree; and
(2)  involving an accident resulting in injury to which Subdivision (1) does not apply is punishable by:
(A)  imprisonment in the Texas Department of Criminal Justice for not more than five years or confinement in the county  jail for not more than one year;
(B)  a fine not to exceed $5,000; or
(C)  both the fine and the imprisonment or confinement.
Sec. 550.022.  Accident Involving Damage to Vehicle.
(a)  Except as provided by Subsection (b), the operator of a vehicle involved in an accident resulting only in damage to a vehicle that is driven or attended by a person shall:
  immediately stop the vehicle at the scene of the accident or as close as possible to the scene of the accident without obstructing traffic more than is necessary;
  immediately return to the scene of the accident if the vehicle is not stopped at the scene of the accident; and
 remain at the scene of the accident until the operator complies with the requirements of Section 550.023.
(b)  If an accident occurs on a main lane, ramp, shoulder, median, or adjacent area of a freeway in a metropolitan area and each vehicle involved can be normally and safely driven, each operator shall move the operator's vehicle as soon as possible to a designated accident investigation site, if available, a location on the frontage road, the nearest suitable cross street, or other suitable location to complete the requirements of Section 550.023 and minimize interference with freeway traffic.
(c)  A person commits an offense if the person does not stop or does not comply with the requirements of Subsection (a).  An offense under this subsection is:
  a Class C misdemeanor, if the damage to all vehicles is less than $200; or
  a Class B misdemeanor, if the damage to all vehicles is $200 or more
(c-1)  A person commits an offense if the person does not comply with the requirements of Subsection (b).  An offense under this subsection is a Class C misdemeanor.
(d)  In this section, a vehicle can be normally and safely driven only if the vehicle:
 does not require towing; and
can be operated under its own power and in its usual manner, without additional damage or hazard to the vehicle, other traffic, or the roadway.
Consult an Experienced Houston Car Accident Lawyer
​It is important to consult an experienced Houston car accident attorney as soon as possible if you have been in a car accident. Your car accident lawyer can advise you regarding obtaining and preserving evidence of the crash, including photos of the scene, witness statements, police reports, and road and weather conditions. If you are injured or believe you may be injured, it is best to seek medical treatment immediately to obtain necessary care and to create records of your condition following the accident. Your lawyer can then examine your medical records to determine the damages you are owed.
Our Houston car accident lawyer are dedicated to helping the injured and their loved ones recover and get back to their daily routine. We understand that being injured in a car accident is an overwhelming experience. At times, some injury victims may not be capable of returning to work for an extended period of time, which can become a burden for the entire family. Our legal team is here to help lift that burden and make sure you receive just compensation. At the Pascoe Law Firm, we believe that no one should be forced to suffer because of another driver's negligence. Contact our office today for a free case review. Our team is available at all hours of the day and will act quickly to protect your legal rights. For an immediate consultation, call our phone number 
(713)829-4317 
or visit our main car accident page for more information.