Pascoe Law Firm
Whiplash
Principal office located in Friendswood, Texas.
Available to service League City, Webster, Pearland, Galveston, and the surrounding areas within Texas.
A ​​whiplash injury is the result of a person's neck being abruptly thrown backwards and then suddenly forward. The result can cause damage to both soft tissues and bone in the neck region. Depending on the severity, whiplash injuries can range from mild discomfort to serious and long-term medical conditions. Whiplash is a common injury that many associate with vehicle accidents. However, there are other types of accidents that can cause a whiplash injury to occur. Whiplash injuries are estimated to cost $30 billion a year in the U.S., with an economic toll for medical treatment, lost wages and disability. If you have suffered a whiplash injury in the League City, Webster or Friendswood area contact our auto injury claim lawyer to discuss your possible options.
 Whiplash Injury Symptoms
A person may not know that they have a whiplash injury immediately when it happens. Often the symptoms will begin to occur 12-24 hours after the accident or blow to the head, many times worsening over several days. Common whiplash injury symptoms include:
Stiff, tender or sore neck
Reduced movement in the neck
Headaches
Dizziness, vertigo and blurred vision
Memory loss, concentration problems and irritability
Fatigue
Pain in arm, hands or lower back
Medical treatment of whiplash will generally start with performing x-rays of the neck region to ensure there is not any other injuries.  Medications may be prescribed to reduce pain, inflammation and control muscle spasms. Other medical treatments that may be recommended can include physical therapy, massage and chiropractic treatments.
Whiplash Pain
If you've been in a car accident, you might receive care by an ambulance, an EMS at the scene, or in an emergency room. After an accident you might have a lot of adrenaline following the collision. This is a normal reaction that you body has during fight or flight type situations. As a result, you may not fully know the scope of your injuries until the adrenaline in your system starts to wear off. Please remember that a whiplash injury may not cause symptoms immediately. If you have neck pain and other symptoms after an injury, see your doctor or an urgent care center as soon as possible. Below are some questions that your chiropractor or general practice doctor might ask you to see if you might have suffered a whiplash injury:
How would you rate your neck pain on a scale of 1 to 10?
Does movement make the pain worse?
What other symptoms do you have?
How long after the event did the symptoms appear?
Have you had neck pain in the past, or do you experience it regularly?
Have you tried any medications or other treatments to relieve the pain? If so, what was the effect?
Whiplash Injury Diagnosis
During the exam your doctor or chiropractor will need to touch and move your head, neck and arms. You will be asked to move and perform simple tasks so that your doctor can determine: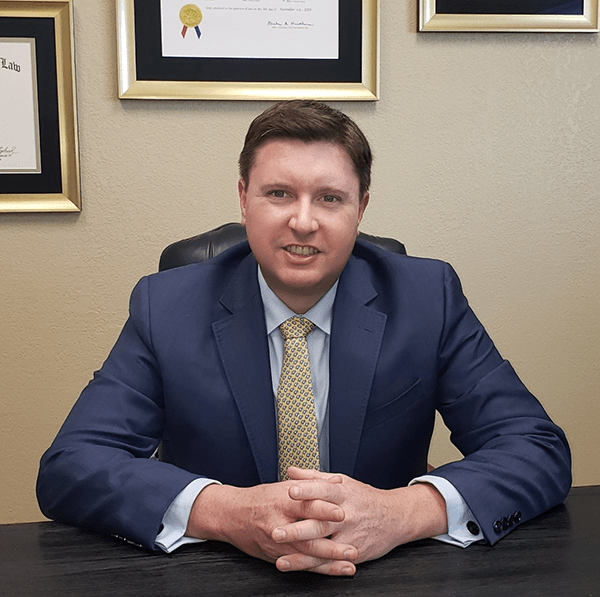 Range of motion in your neck and shoulders
Degree of motion that causes pain or an increase in pain
Tenderness in the neck, shoulders or back
Reflexes, strength and sensation in your limbs
Imaging tests
Imaging tests may not show any abnormal changes. However, your doctor will likely order one or more imaging tests to rule out other conditions that could be making your neck pain worse.
X-rays – fractures, dislocations or arthritis can be identified by X-rays of the neck taken from many angles
Computerized tomography (CT Scan) – a special type of X-ray that can produce cross-sectional images of bone and show possible bone damage
Magnetic resonance imaging (MRI) – this imaging test uses radio waves and a magnetic field to produce detailed 3-D images
​In addition to bone injuries, MRI scans can detect some soft tissue injuries, such as damage to the spinal cord, disks or ligaments.
Whiplash Injuries From Accidents
Any sudden hyper-extension or over-extension of the neck can cause a whiplash injury. Most commonly whiplash occurs in rear-end auto accidents when the impact causes a person's head to snap backwards and forwards suddenly. If you think you might have a whiplash injury it is best to get to your local doctor or chiropractor office to get examined and start treatment. Motor vehicle accidents are just one of many ways to cause this type of injury and below are some other causes:
Falls – A sudden fall, either on or off ground, can cause a whiplash injury from the falling motion
Falling object – A heavy object falling on a person's head can cause whiplash
Sports – Boxing, karate, horseback riding, bicycle falls and many other contact sports where the head can be impacted can result in whiplash
Car accident – A suddenly hit by another vehicle, the force can put a significant impact on their neck
Whiplash Injury Compensation
​Our 
Car Accident Lawyer
 is experienced fighting for victims of whiplash injuries. If you have suffered injuries after an auto accident you may be entitled to compensation to cover your medical bills and out of pocket expenses like doctors and chiropractic appointments. Mild cases of whiplash can heal within a week or two, while many 
severe whiplash
 injury cases may take several weeks to a few months to heal completely. At the Pascoe Law Firm we can help handle your auto injury claims with the insurance company. We fight to get compensation for whiplash injury victims. Unfortunately, some people can have chronic pain that lasts for several months, even years, after the injury occurs. Call Pascoe Law Firm today at 
713-829-4317
 to discuss your Friendswood, Webster, or League City whiplash injury case and legal options for pursuing compensation.
Whiplash Injury Resources
Attorney, John D. Pascoe and the Pascoe Law Firm, is responsible for the content on this website, principal office and only office located in Friendswood, Texas. Servicing: Alvin, Angleton, Atascocita, Bay City, Bacliff, Baytown, Beaumont, Bellaire, Brazoria County, Brookside Village, Clute, Conroe, Clear Lake, Clear Lake Shores, Chambers County, Channelview, Cypress, Danbury Dickinson, Deer Park, East Houston, El Largo, Freeport, Friendswood, Fresno, Fort Bend County, Galveston, Galveston County, Greenspoint, Gulfgate, Harris County, Hitchcock, Houston, Houston Heights, Huffman, Humble, Huntsville, Jefferson County, Katy, Kemah, Lake Jackson, La Marque, La Porte, League City, Liberty County, Manvel, Memorial City Houston, Midtown Houston, Missouri City, Montgomery County, Montrose Houston, Nassau Bay, North Houston, Pasadena, Port Bolivar, Port Arthur, Pearland, Richmond, Rice Village, River Oaks, Rosenberg, Rosharon, Santa Fe, San Leon, Seabrook, Shoreacres, Sienna Plantation, South Houston, Sugar Land, Southbelt Ellington, Spring, Texas City, Taylor Lake Village, The Woodlands, Tiki Island, Tomball, Victoria, Uptown Houston Galleria, Webster, West Columbia, West University Place and throughout Texas.
Webpage is intended solely for residents of Texas or Persons seeking representation within Texas. An Attorney-Client relationship only occurs when both parties agree that the Attorney will represent the Client and will not be created until that agreement occurs. Website and all of its pages is intended to be used for educational purposes and does not constituted as legal advice. All information on every page of the website does NOT suggest or claim that the attorney has a specialization in any area of legal practice or certification. Attorney not certified by the Texas Board of Legal Specializations.
"John is very professional and great at what he does! He asks questions to be informed of your case so he can give you the best options and advice. He genuinely wants to help you and wants to make a good outcome for you. Would definitely recommend him to people needing his services!"