Pascoe Law Firm
Utility Truck Accident Lawyer
Principal office located in Friendswood, Texas.
Available to service League City, Webster, Pearland, Galveston, and the surrounding areas within Texas.
Home » Utility Truck Accident Lawyer
Texas Utility Truck Accident Lawyer
Who Is Liable For A Utility Truck Accident?
As with any motor vehicle accident, a utility truck accident comes down to "negligence." When someone is "negligent," he or she acted in a careless or thoughtless way that caused harm to another person. Someone can be negligent by doing something they should not have, such as speeding, or by not doing something they should have, such as failing to stop for a red light. The following is how to provide liability of a utility truck following an accident:
Utility Truck Had A Duty – In the case of a utility truck accident, the operator had a duty to drive/operate the machinery safely and minimize the risk of injury to others. Legally, anyone who gets behind the wheel has a duty to other drivers to drive in a safe manner; this includes driving at a reasonable speed, keeping a proper lookout for other vehicles and road hazards, maintaining control of the vehicle, and keeping the vehicle in safe working order.
Utility Company or Utility Truck Breached that Duty – This requires comparing the utility truck operator's actions to those of a "reasonable person." Essentially, if someone else were presented with the exact same circumstances, would they have acted differently? Negligent driving activities may include distracted driving, texting while driving, driving under the influence, reckless driving, or speeding.
As A Direct Result Someone Was Harmed – In order to bring a successful personal injury lawsuit, you must prove that the utility truck operator's actions directly caused you harm.
Damages – whether it's physical injury, property damage, or monetary losses.
The best way to determine liability after a utility truck accident is to have an experienced personal injury lawyer investigate the crash. This involves collecting police reports, maintenance records, driving logs, witness statements, medical records, and other relevant documents to paint a complete picture of the accident. Utility truck operators are often required to keep detailed logs of their activities behind the wheel, which can be particularly useful in a personal injury case.
​How Utility Truck Accidents Can Be Difficult Cases?
One of the biggest obstacles to understanding how serious an accident involving a utility truck really is comes from the fact that by legal definitions, most utility trucks are not considered to be "commercial vehicles." Nevertheless, a utility truck is still being used for business-related purposes and is likely to be owned by a company or an agency, not the driver involved in the collision.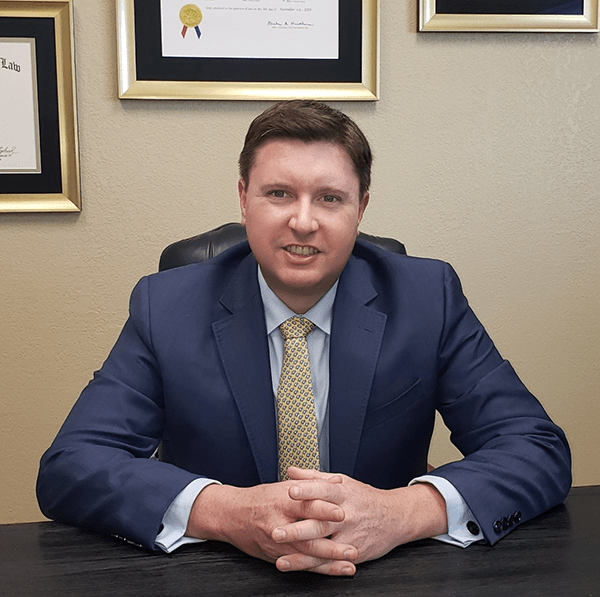 This makes liability a far more complex issue than situations where two passenger vehicles with consumer insurance are involved in an accident.​Even in cases where utility trucks are classified the same as an 18-wheeler, there are still key differences involved in a legal case. There is much more regulation on commercial big rigs than there is on utility trucks. 18-wheelers are often restricted from entering certain areas like residential neighborhoods, underpasses with low clearance, or areas with noise restrictions. But utility truck drivers—think plumbers, electricians and other skilled contractors—have much more freedom to driver anywhere their work may take them. This increases the potential for large utility vehicles carrying hazardous payloads to cause significant damage in accidents that occur where a large vehicle normally would not be a factor.
What Are Common Arguments Against Utility Truck Driver Liability?
​Two common themes will immediately be apparent once you file a claim against a utility truck driver or the company he or she was working for. It's good to be prepared for some stiff opposition. Lawyers hired by utility truck-utilizing companies generally launch one of two arguments as their first line of defense.
The utility will claim that their driver was an independent contractor and not an employee.
The utility or truck owner will try to put distance between their assets and their driver, pushing more blame and therefore more liability for damages onto their driver.
This is misrepresentation and is essentially legal smoke and mirrors. It is an attempt not to take responsibility for the way their driver operated a utility truck improperly. While many employers will label their workers as "independent contractors," the move simply allows them to save money on workers' compensation and taxes. Once a real investigation is underway, it quickly becomes apparent in most cases that the driver is considered an employee and not an independent contractor.
​The second scenario is even more muddled, legally speaking. Companies will argue that the utility truck driver was outside of the course and scope of their duties when the collision occurred. They will claim to have put the driver through safety training, even in cases where they clearly did not. These are all simply convenient ways to levy blame onto a driver. Hiring a competent, trained, highly skilled attorney will help you force a utility truck company to do the right thing.
​Utility trucks are not subject to the strict federal and state regulations that most large commercial vehicles are required to follow. However, utility trucks are required to be inspected and maintained routinely and follow traffic laws and operate their vehicles in a safe and responsible manner like all motorists. If the utility truck is owned by a governmental entity, there are special rules and a statute of limitations in filing a claim that can make collecting for your damages difficult. A personal injury lawyer will understand these complexities and can review your claim and ensure that you receive the compensation you are entitled to.
What Are Common Causes of Utility Truck Accidents?
​Driver error is the most common cause of utility truck accidents. Often, drivers of these types of vehicles are not properly trained or act negligently while behind the wheel. Other common causes of utility truck accidents include:
Speeding
Inadequate Warnings for Other Motorists
Poor Maintenance and Faulty Equipment
Contact a Houston Utility Truck Accident Lawyer Today
​Helping our clients is about counseling, advocating, and ultimately solving problems. With years of experience successfully representing the people, not the powerful. We can help you with the insurance adjusters, your medical bills, your property damage, your lost wages, and monitor your treatment so you can focus on healing and getting your life back to normal.
Truck accident cases involving utility vehicles are complex and can prove confusing to their victims. Proving negligence in a crash that involves a utility truck takes an investment of time, experience and resources. If you have been injured in an accident involving a utility truck, a 
truck accident
 attorney in Texas call the Pascoe Law Firm today at 
713-829-4317
.