Pascoe Law Firm
UPS Truck Accident
Principal office located in Friendswood, Texas.
Available to service League City, Webster, Pearland, Galveston, and the surrounding areas within Texas.
Home » UPS Truck Accident
UPS Truck Accident Lawyer
UPS delivers over 18 million packages a day, making it the largest package delivery service in the world. Because of the popularity of online shopping, it's no wonder that accidents involving UPS trucks continue to increase. UPS has more than 108,000 vehicles in its fleet. Since 2016, there have been 2,180 crashes involved UPS delivery trucks in the United States alone. Hundreds of people have suffered serious injuries as a result of these crashes and 54 people have died. While many UPS drivers drive in a safe manner, there are many factors that can lead to accidents such as an increased workload, tight deadlines, and more. In addition, weighing up to 24,000 pounds, UPS trucks are much larger than the average passenger car. A crash with a UPS truck could seriously injure or even kill you.
UPS truck can cause significant injuries due to the weight and size of the vehicle, especially when it is loaded with parcels. However, determining who is at fault for the accident can be complicated, where liability may extend farther than the delivery vehicle operator. Pascoe Law Firm represents individuals and families involved in serious injury and wrongful death cases involving UPS trucks. If you believe the negligence of a UPS truck driver is responsible for a crash that caused you harm, we encourage you to contact us today for a free review of your case.
Background on UPS
​UPS (United Parcel Service) is a global operation, recognized as one of the largest parcel delivery companies in the world. In Texas, many residents and visitors recognize the UPS delivery truck by its dark brown color and contrasting gold shield logo. Like its competition, UPS moves cargo and freight in a variety of different sized vehicles that include tractor-trailers (semis), 18-wheelers, commercial box trucks, and vans.
​The company began in 1979 and is now a leading worldwide provider of logistical services and specialized parcel transportation around the globe. UPS remains profitable because it uses advanced technology for managing and transporting parcels. Through an integrated network of workers, advanced technology, physical assets and continuing access to global resources, UPS remains one of the most influential businesses in the world.
Regulations of United Parcel Service to Prevent Accidents
Because of the millions of miles traveled by UPS drivers every year, it is not surprising that there is a high rate of accidents with injuries involving other motorists on the road. The average weight of a UPS delivery truck ranges between 16,000 and 24,000 pounds. However, a UPS 18-Wheeler with the trailer fully loaded can weigh upwards of 80,000 pounds. The company must follow the Federal Motor Carrier Safety Administration (FMCSA) rules and regulations set forth by the U.S. DOT (Department of Transportation) for maintaining truck safety on the road. The regulatory controls are designed to efficiently manage the safety standards of large commercial vehicles traveling across the country and in local Houston area neighborhoods. The UPS Corporation must follow specific regulations that include:
Driver training requirements
Repair and maintenance requirements
Drivers records including details on hours of service
Program development and implementation on preventing alcohol and drug use
Even following the rules and regulations, there are expanding numbers of injuries and fatal accidents every year involving UPS delivery trucks.
UPS Truck Accident Causes
​In most incidences, an accident with UPS truck involves a variety of entities and individuals. In many collisions, motorists and passengers in other vehicles suffered severe injuries. Many of these injuries might have been avoided if the UPS truck driver had been properly and adequately trained. Often, the truck is overloaded, causing brake failure or challenges when attempting to maneuver the vehicle in hazardous road and weather conditions.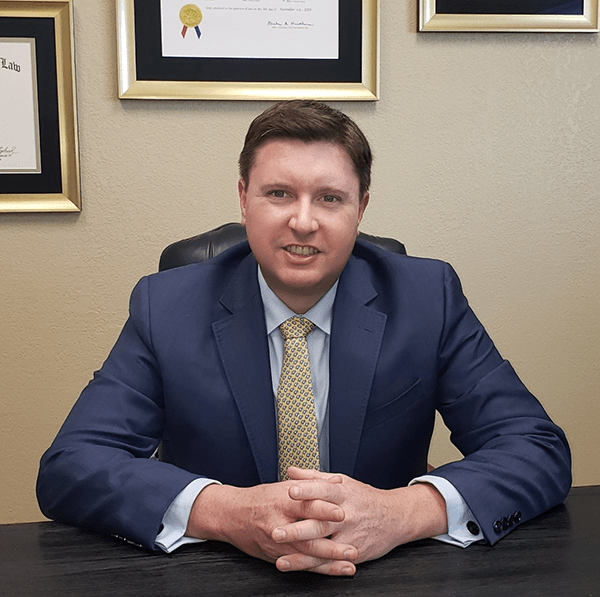 Proper training often means a difference between a fatal accident and the near miss. With the excessive number of miles driven by UPS drivers every year, shifting loads, adverse weather conditions and common distractions every driver faces during the day magnifies the potential of severe collisions with others on the road. Common causes for a UPS collision include:
Excessive speed
Poorly maintained vehicles
Bad weather
Driver negligence
Tailgating
Driver stress and fatigue
Sudden braking
Blowout or defective tires
Failure when yielding right-of-way, or backing up
Improper use of the parking brake
Under-trained or inexperienced driver
Steps to Take After a Collision With a UPS Truck
If you were involved in a serious crash with a UPS truck in Houston or within the state of Texas, you need to take immediate action to protect your legal rights and your best interests. Among other things, truck accident victims should be sure to:
Get Immediate Medical Attention– Even if you do not need emergency care, you should always get yourself checked out by a licensed physician.
Call the Police– All accidents that result in injuries or major property damage in Texas should be reported to the local law enforcement agency.
Gather Evidence at the Scene– You should get the name of the truck driver, the identifying information for the UPS delivery vehicle, photographs of the crash damage, and any other relevant information.
Contact a Texas UPS truck accident lawyer before you give a statement to UPS or their insurance provider, you should speak to an experienced legal professional.
Lawyer For Individuals Injured In A Collision With A United Parcel Service Vehicle
An accident with a UPS truck is no minor issue, especially if a large truck is involved. Such an incident can result in serious injuries and even death. If the truck driver is at fault, you may be able to recoup compensation from multiple avenues. The truck driver, the company, and insurance companies could all be held liable. If you have been injured in a truck accident, let our Houston truck accident lawyer at the Pascoe Law Firm help. Hiring a lawyer may be the last thing on your mind after suffering a major accident, but it's better to have someone fighting on your behalf. The longer you wait, the harder it will be to obtain the evidence needed to establish fault. At the Pascoe Law Firm, we will fight to protect your legal rights following a UPS truck accident. To learn more, call 
713-829-4317
or visit our main
truck accident
page for more information.