Pascoe Law Firm
U Turn Car Accident
Principal office located in Friendswood, Texas.
Available to service League City, Webster, Pearland, Galveston, and the surrounding areas within Texas.
U-Turn Car Accident Lawyer
Auto Accident Attorney for People Injured in U-Turn Accidents
When performing a U-turn the driver needs to make sure that the maneuver is legal and that they yield the right of way to any oncoming traffic. Negligent U-turns accidents commonly cause pedestrian injuries, car accidents with oncoming vehicles, and multiple-car crashes. Whenever motorists make decisions that result in the injury of other individuals, they may be held liable for damages that include the cost of medical care, car repair or replacement, and any lost wages.
Protect Your Legal Rights Following A U-Turn Auto Accident
​At the Pascoe Law Firm, we are committed to holding drivers making negligent U-turns in League City, Friendswood, and Webster fully accountable for injuries they cause to others. Our U-turn car accident lawyer will fight to protect your legal rights in Texas. To receive a free case evaluation, contact our law firm or complete our 
contact form
.
The Different Types of U-turn Accidents and Who is Affected
Negligent U-turn maneuvers have the potential to cause major accidents that require complex and extensive litigation to resolve. Some accidents resulting from improper U-turns include:
Multiple vehicle accidents — Chain reaction accidents typically occur because of a reckless or negligent U-turn when the angle of impact causes one vehicle to slide into oncoming traffic or into other vehicles occupying the intersection. These accidents can be difficult to litigate because of the complexity in establishing which parties are liable and to what extent.
Motorcycle accident — Motorcyclists can be difficult to notice and are often the victims of accidents involving other drivers who fail to see them or provide the same rights to them that all vehicles sharing the road deserve.
Injury to pedestrian — Whenever a crosswalk is present at an intersection, pedestrians must be given the right of way and it is a common error for motorists not to notice a pedestrian crossing when in the midst of making a U-turn. 
Factors that Contribute to Texas U-Turn Accidents
Even when it is legal to make a U-turn, it is paramount that motorists do so in a safe manner. A U-turn must be made from the correct lane and location in the road. Below are the some of the most common contributing factors to U-turn accidents.
Failure to obey traffic signal — Drivers making U-turns or motorists in oncoming vehicles may fail to obey a changing traffic signal, resulting in a collision. Whenever drivers disobey traffic control devices and accidents are likely to occur.
Making a U-turn from an improper location — Some drivers attempt to make a U-turn from the right of two adjacent left turn lanes, from a parking space or in a location where there are NO U-TURN signs are present. It is important that drivers only make U-turns from positions where it is both legal to do so and where they have complete awareness of surroundings.
Adverse weather — Adverse weather conditions including extreme and sudden storms can limit driver visibility or reduce traction, which can cause accidents. In some U-turn cases, direct sunlight can make it difficult for drivers to see.
Making a U-turn without looking or yielding — When drivers are in a hurry, they can make brash and irrational decisions.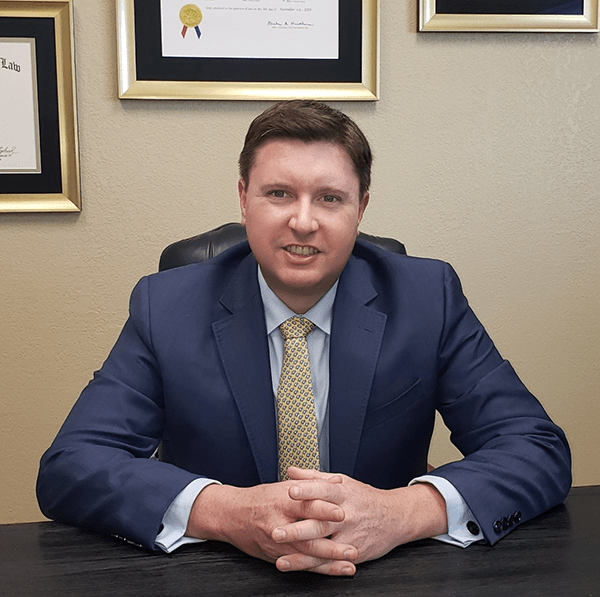 ​Contact A Friendswood, League City, Webster U-Turn Car Accident Lawyer Today!
Even at lower speeds, U-turn accidents can cause injuries that require the need for medical treatment. The Pascoe Law Firm will fight for your legal rights following a U-turn auto accident. Contact us today to learn more about your legal options and how we can put our resources to work for you. We with fight the insurance company so that you can focus on recovering from your injuries following an auto accident. Call our 
Car Accident Lawyer
 at (713) 829-4317.
Attorney, John D. Pascoe and the Pascoe Law Firm, is responsible for the content on this website, principal office and only office located in Friendswood, Texas. Servicing: Alvin, Angleton, Atascocita, Bay City, Bacliff, Baytown, Beaumont, Bellaire, Brazoria County, Brookside Village, Clute, Conroe, Clear Lake, Clear Lake Shores, Chambers County, Channelview, Cypress, Danbury Dickinson, Deer Park, East Houston, El Largo, Freeport, Friendswood, Fresno, Fort Bend County, Galveston, Galveston County, Greenspoint, Gulfgate, Harris County, Hitchcock, Houston, Houston Heights, Huffman, Humble, Huntsville, Jefferson County, Katy, Kemah, Lake Jackson, La Marque, La Porte, League City, Liberty County, Manvel, Memorial City Houston, Midtown Houston, Missouri City, Montgomery County, Montrose Houston, Nassau Bay, North Houston, Pasadena, Port Bolivar, Port Arthur, Pearland, Richmond, Rice Village, River Oaks, Rosenberg, Rosharon, Santa Fe, San Leon, Seabrook, Shoreacres, Sienna Plantation, South Houston, Sugar Land, Southbelt Ellington, Spring, Texas City, Taylor Lake Village, The Woodlands, Tiki Island, Tomball, Victoria, Uptown Houston Galleria, Webster, West Columbia, West University Place and throughout Texas.
Web-page is intended solely for residents of Texas or Persons seeking representation within Texas. An Attorney-Client relationship only occurs when both parties agree that the Attorney will represent the Client and will not be created until that agreement occurs. Website and all of its pages is intended to be used for educational purposes and does not constituted as legal advice. All information on every page of the website does NOT suggest or claim that the attorney has a specialization in any area of legal practice or certification. Attorney not certified by the Texas Board of Legal Specializations.
"John is very professional and great at what he does! He asks questions to be informed of your case so he can give you the best options and advice. He genuinely wants to help you and wants to make a good outcome for you. Would definitely recommend him to people needing his services!"