Pascoe Law Firm
TRUCK ACCIDENT LAWYER
Principal office located in Friendswood, Texas.
Available to service League City, Webster, Pearland, Galveston, and the surrounding areas within Texas.
Home » Truck Rollover Accident
Truck Rollover Accident Lawyer
Analyzing the Data of Truck Rollover Accidents
The last major Crash Causation Study involving big trucks was carried out by the FMCSA in 2008, when the agency delved into detail regarding 239 crashes during which a truck rolled over.  Most truck rollovers occur because the truck undergoes a maneuver that causes its weight to shift dramatically beyond what its center of gravity will accommodate. This could be for a myriad of reasons which include mechanical failure, human error or the influence of weather, substance abuse, distractions or fatigue. The following are the most common causes of Large Trucks:
Speed – The in-depth analysis of that report revealed that almost half of the trucks in the study crashed from failing to adjust speed to curves in the road, the load carried by the truck, the mechanical condition of the truck's brakes, the condition of the road surface and intersection conditions.
Driver Inattention – The second major crash contributor involves the driver and specifically the driver's attention. Simply being disengaged, dozing or falling asleep at the wheel and distraction can all lead to situations where a relatively minor change in the situation ultimately resulted in a rollover crash.
Driver Error– The third major contributor to rollover crashes involves steering. Often a truck driver will over-steer to the point of rolling over, not steer well enough to stay in the lane, and over-correct their position on the road to the point the driver must counter-steer to stay on the road.
Mechanical Failure– Truck drivers may find themselves unable to prevent an imminent rollover accident if they experience the sudden loss of steering or braking, or if one of their tires blows out at higher speeds.
Cargo Issues – Large cargo carried by big rigs presents a frequent problem. When drivers fail to make note of their height, weight or security, truck drivers may be found liable if the inertia of their cargo causes the truck to rollover and injure other drivers. If a driver allows loading to take place before they are assigned and on duty to inspect the cargo, he or she may be found liable in the event of a rollover crash.
Drugs or Alcohol– The choice to drive while under the influence of any substance can easily end another person's life. Even over the counter medications such as allergy or cold medicine can impact a driver's ability to operate machinery, so it is essential for drivers to understand how drugs affect their driving skills and choose not to drive if they are compromised.
Liability After A Rollover Truck Accident In Texas
A variety of persons or entities may be found liable for damages in the event of a rollover crash involving a commercial truck. These may include:
The vehicle driver if the truck rollover accident occurred due to driver error
The manufacturer or truck maintenance team if a mechanical item such as brakes or tires were defective or poorly maintained
Cargo loading personnel if the cargo was not loaded properly
Another driver if their behavior or driving caused the truck driver to lose control
A municipality if the accident was caused by dangerous road hazards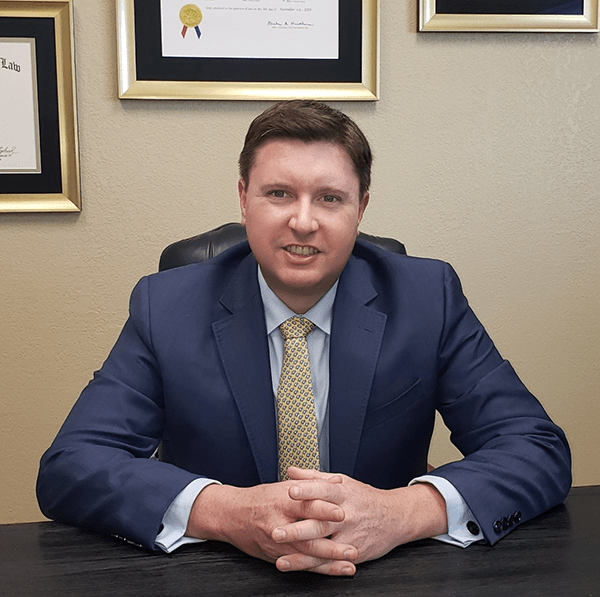 Why Speed Is A Major Contributor In A Truck Rollover Accident?
Speed can be a complicated issue when it comes to rollover crashes. Rollover accidents occur when the front wheels of a tractor-trailer are turning the truck more quickly than the cargo it is carrying. The faster the speed of the vehicle, the greater the difference in the inertia of the cargo. The second issue to consider is that large commercial trucks mainly operate on Interstates and other roadways where drivers travel at speed.
​When a rollover crash occurs in these locations, reckless driving" is usually not the factor. Instead, rollover crashes come when drivers drive faster than is safe for the particular combination of vehicle, road and traffic conditions at play at the time. Crashes may also have multiple causes, depending on the complexity of the traffic, weather, and road conditions at the time of an accident.
Rollover Prevention
​Knowing what causes rollover truck accidents will hopefully allow countermeasure to circumvent these causes in the future. Sign at freeway exits imposing lower speed limits on trucks or GPS devices that advise vehicles of dangerous load conditions are two possibilities. A more proactive approach would be to provide rollover prevention simulations in training programs for drivers of trucks, especially tractor-trailers that are particularly prone to rollover accidents. The situations that lead to rollovers are better presented visually. While the FMCSA has produced safety videos to help train drivers about the risks of truck rollover accidents, there is no requirement that drivers be trained in these techniques.
​Instruction in rollover prevention also presents a minor but causative problem for truck drivers. Most instruction in rollover prevention is delivered through printed or web-based material. More modern video simulations would allow truck drivers to experience the consequences of speeding, improper loads and over-steering without risking the lives of other drivers.
​Proper training, licensing and certification teaches drivers how to handle simple and challenging driving tasks. Even making a basic right turn can be an extensive process, and create blind spots that make it extremely challenging, if not impossible, to view other cars, trucks and vehicles on the roadway. It is essential that every truck driver be more trained and significantly more careful than any other driver on the road.
Truck Accident Lawyer Helping Injured People In Texas 
​​If you were injured in a truck rollover accident in Texas, contact our office for a free evaluation of your case and discussion of your legal options for recovery. Our attorney has experience representing people from across the state in all types of commercial vehicle crashes and are ready to assist you and your family.
​​Truck accident cases involving rollover truck accidents are complex and can prove confusing to their victims. Proving negligence in a crash that involves a truck rollover takes an investment of time, experience, and resources. If you have been injured in an auto accident involving a truck rollover or any other incident involving an 18-wheeler, big rig or another large commercial truck contact us today to learn more about your rights that you have available to you before talking with an insurance company. Call a 
Houston truck accident attorney
 today at 
713-829-4317
 or visit our main truck accident page for more information.