Pascoe Law Firm
Truck Driver Fatigue
Principal office located in Friendswood, Texas.
Available to service League City, Webster, Pearland, Galveston, and the surrounding areas within Texas.
Home » Truck Driver Fatigue
Truck Driver Fatigue Accident Lawyer
​The Dangers of Truck Driver Fatigue
​ Truck Driver Fatigue Accidents are among the most serious accidents to be involved in. Due to the trucks' immense size and weight, it could be the cause of catastrophic injury and even death. The dangers of fatigue greatly affect driving ability and awareness of truck drivers. It is the truck driver's responsibility to drive safely and ensure they are getting adequate rest. Under tight schedules, many times truck drivers neglect to get the necessary amount of sleep, sometimes falling asleep at the wheel and causing disastrous results.
Understanding Trucking Regulations
Trucking company rules, federal laws, Texas laws and common sense all make it clear that a truck driver owes a duty to other motorists on the road to be alert at the wheel. Big rig trucks far outweigh other vehicles and have a great capacity to inflict harm in the event of a collision. A trucker needs all his wits about him as he hauls a load equivalent to a small warehouse among everyday traffic on highways
Federal Motor Carrier Safety Administration Hours of Service Restrictions
The federal government is aware of the reality of truck drivers becoming too tired to properly operate their vehicles. In conjunction with speeding and other factors, a drowsy trucker is a significant hazard. The Federal Motor Carrier Safety Administration regulates the number of hours truckers are allowed to operate their vehicles each week to decrease the risk of accidents and injuries.
A commercial driver can work up to a maximum of 70 hours a week. This is 12.5 hours less than it was before lawmakers intervened and it was meant to help the drivers get more sleep.
The driver must take a mandatory 34-hour rest when he hits the limit.
This rest time should be divided into two periods between 1 and 5 am. This ensures that the drivers get at least two nights of sleep in a week.
A driver can only drive a maximum of 11 hours in a 24-hour period and there should be a 30-minute break included.
A truck driver fatigue is a clear sign of negligence and liability on the part of the driver and, often times, the company that he works for. In many cases, the driver's log will tell the story, if you get the right books. Drivers who cheat usually keep two logs: an "official" one with phony time entries and a "real" one (used for payroll purposes) that shows that the driver was working an illegal number of hours, proving driver fatigue.
The Difficulties in Proving Truck Driver Fatigue
​There's no test for fatigue that can be entered as evidence in court. While a truck driver can be tested for drugs and alcohol, there's no way to quantify how tired he or she was at the time of your accident. This is one of the reasons the federal regulations are so crucial. Due to the rules regarding hours of operation versus rest, truck drivers must keep duty logs. Also, high-tech cabs can now offer data as to when the truck was moving. Automatic on-board recording devices may be installed and used instead of paper-and-pen logs. The driver might also use an electronic logging device.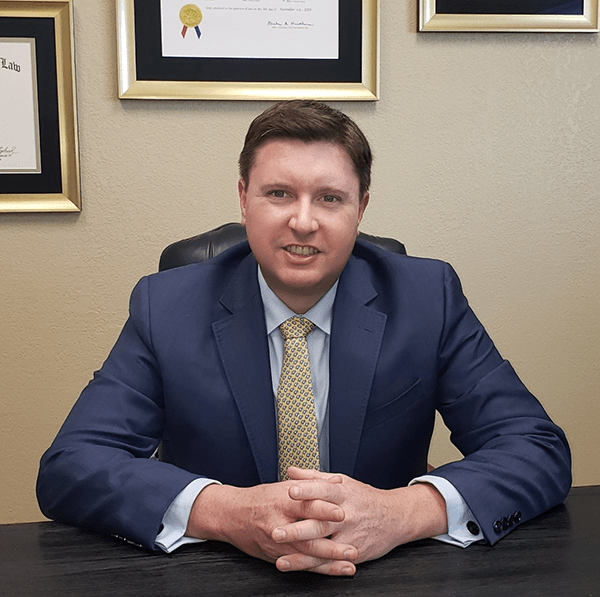 ​To prove the driver's fatigue was at fault for your injuries, it can help you if you can demonstrate the driver was operating beyond the allowed hours of service. Non-compliance with the law may boost your claim of driver negligence. Knowing this, an experienced attorney will seek to gain the driver's logs and any other evidence that may demonstrate how long the trucker had been driving and how much rest he or she had gotten that day or week.
​Why Hire a Truck Driver Fatigue Accident Attorney?
​Each year, almost 80,000 trucking accidents result in injury, with over 3,500 resulting in a fatality. Unfortunately, the trucking industry is big business with billions of yearly profits. Often, they are represented by multiple insurance companies who deflect and deter liability back and forth in order to avoid paying compensation to their victims. If you or a loved one was involved in a trucking accident due to driver fatigue, you will need a truck accident attorney who knows the complicated laws and procedures to handle your legal issues. Because of this, it is important to obtain legal guidance from an experienced truck accident attorney. At the Pascoe Law Firm, we have experience successfully helping our clients recover the compensation they need.
​Experienced Truck Driver Fatigue Lawyer
​Our truck driver fatigue accident lawyer fights for the rights of those who suffer injury after being hit by a drowsy truck driver. The Pascoe Law Firm represents accident victims in the Galveston County and Harris County areas. We are very familiar with the serious injuries that can occur from a sleep deprived truck driver. Our drowsy truck driver accident lawyer is committed to holding negligent truck drivers fully responsible for their actions of drive while sleep deprived. You can reach us at 
713-829-4317
 for a free consultation and prompt investigation. If you are or a loved one has been injured and suffered personal injury, call the Pascoe Law firm to speak with our accident lawyer. The Pascoe Law Firm provides a free consultation for truck accident victims. Call or contact us online to speak with a truck driver fatigue accident lawyer. For additional information please see our main 
Truck Accident
 page. Hablamos Español.