Pascoe Law Firm
DUI Truck Accident Lawyer
Principal office located in Friendswood, Texas.
Available to service League City, Webster, Pearland, Galveston, and the surrounding areas within Texas.
Home » Truck Driver Error/ Under the Influence
DUI Truck Accident Lawyer
Attorney For Accidents Involving Drunk Truck Drivers in Houston
angers of Drunk Truck Drivers In Texas
When truck driver error leads to a truck's collision with a smaller vehicle, these large trucks can cause extensive personal injury and wrongful death. Many people experience injuries that change their entire lives. At the Pascoe Law Firm, our truck accident attorney represent people who have been seriously injured in semi-truck accidents of all types. If an injury has affected your life or the life of a family member, we urge you to talk with one of our lawyers about your needs. Our focus is on helping you get things back on track. There are many ways that truckers can be negligent, careless and reckless when operating commercial vehicles. Many of the Texas truck driver error cases that our attorneys handle have occurred because of:
Driving while ability impaired by alcohol
Driver fatigue
Speeding
Improperly loading cargo
Improper maintenance
Common Causes for Impaired Truck Accidents
The U.S. Department of Transportation, the NHTSA, and Motor Carrier Safety Administration worked together to determine the major causes of large truck accidents in the United States and took a sample of truck accidents from a set duration of time to examine. The sample examined 1,000 crashes from 2001 through 2003 and tried to identify the major factors that caused large truck accidents, 18 wheeler accidents, and semi-truck accidents. In 2006, the three administrations reported the findings of the study and found that a majority of the time the truck driver was a fault for the fatal truck accident or fatal auto accident occurring.  Many of the truck drivers had been driving under circumstances that put themselves and other motorists at risk while driving on the roadways. Some of the major causes of fatal truck accidents involving truck driver error include:
Prescription Drug Use– prescription drug use accounted for 26% of the fatal truck accidents and was one of the most common truck driver errors that caused a truck accident.
Speeding– Truck drivers who were traveling at a speed faster than is safe accounted for 22% of the truck accidents in the study.
Driver Fatigue– truck drivers driving while tired and under pressure to make deadlines accounted for 22% of truck accidents and is an extremely dangerous problem.
Over The Counter Drugs– drugs, for example over the counter drugs, caused 17% of the fatal truck accidents on the roadways.
Other Cause Includes– inattention of other drivers, illegal maneuvers, and following too closely to other vehicles.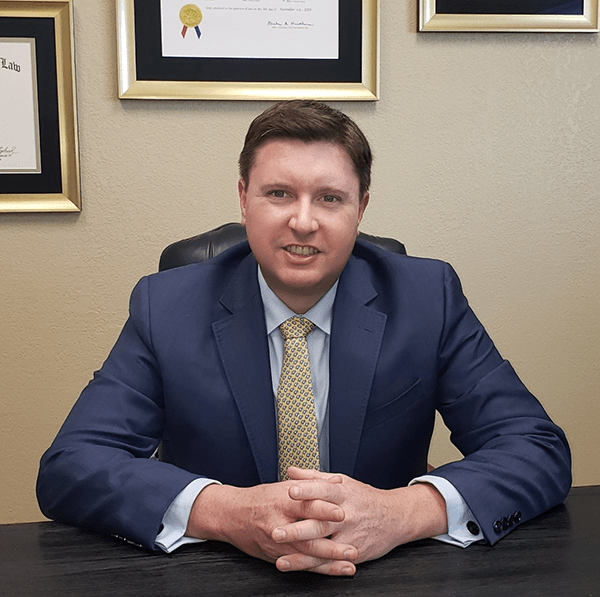 Attorney Representing Injury Victims of Truck Driver DUI Accidents in Houston, Texas
Crashes Involving DUI or alcohol accounted for 661 fatalities in Texas. Many of those who survive a drunk driving accident many of the repercussions from the accident can last a lifetime. Many truck driver error cases or cases involving truck driver DUI accidents can leave the victims with large health and medical bills and other financial damages from the accident.Society has done its part to try to educate the public about the laws and dangers of drinking and driving. However, many still continue to drive while intoxicated. One looks at the number of fatalities associated with Tractor trailers, semi-trucks, and large trucks it's not hard to that if drinking while operating an 18 wheeler is not something that should ever occur. In Texas, for the year 2013 the total amount of fatalities from tractor trailer and semi-trucks accounted for 358 fatalities and large trucks caused 111 fatalities. The Center for Disease Control reports that driving while intoxicated or impaired killed over 10,000 people and was almost 1/3 of all auto fatalities.
Lawyer For Truck Accidents Involving Alcohol in Texas
When you suspect the truck driver driver was drinking you need an experienced Galveston truck accident lawyer. Texas law is especially harsh on vehicle operators with commercial driver's licenses (CDLs). While non-commercial drivers are considered to be drinking and driving when their blood alcohol content (BAC) is .08 or greater, commercial drivers are considered to be impaired when their BAC is .04 or greater. But, drivers' ability isn't just impaired by alcohol. A recent study released by the Federal Motor Carrier Safety Administration (FMCSA) found that 44 percent of truckers who were involved in serious collisions were taking prescription medication or over-the-counter drugs at the time. At the Pascoe Law Firm, we begin collecting evidence from the moment we take your case. This includes information about whether the truck driver involved had drugs or alcohol in his or her system as well as whether the driver had a history or similar problems. Truck accident evidence becomes more difficult to collect the longer injury victims wait after a trucking accident, so it is critical that you contact us as soon as possible. At the Pascoe Law Firm, we provide free personal injury consultations for injury victims and their families. Contact our
Truck Accident Lawyer
  and
18 Wheeler Accident Lawyer
at 
713-829-4317
. Hablamos español.
Truck Driver DUI Accident – Reports and Research – Galveston / Houston