Pascoe Law Firm
Truck Backing Accident Lawyer
Principal office located in Friendswood, Texas.
Available to service League City, Webster, Pearland, Galveston, and the surrounding areas within Texas.
Home » Truck Backing Accident Lawyer
Backing-Up Truck Accident Lawyer
Truck Backing Accidents
​Many big rigs are manufactured with safety features that alert other people to the fact that they are backing up. These may include reverse lights and beeping. It is crucial for the truck's owner and driver to make sure these mechanisms are functioning appropriately to avoid injuries to bystanders, kids, spotters, and dockworkers. They need to be maintained like all other parts of the truck. In addition to malfunctions or a failure to turn on the alerts, a truck backing accident may be caused by inexperience, lack of concentration, poor visibility, or poor training.
​A semi-truck that is more than 50 feet long can weigh 80,000 pounds. This makes it more difficult to control them, especially when backing. They also take much longer to stop than passenger vehicles do. There is a blind spot immediately behind the truck and the dangers are increased when the trailer is overloaded or the operator of the truck is fatigued, impaired by medication, or drunk. Further, when drivers are focused on just one mirror, there are blind spots generated to the rear and the other side of the semi. A driver gets a better view by looking at both mirrors.
Common Truck Reversing Accident Injuries
Truck accidents are often devastating. Victims of backing accidents may need to be hospitalized long-term. There may be huge medical bills and the inability of the victim to earn a paycheck. Passenger vehicles are generally much lighter than large trucks, meaning that people inside a passenger vehicle, or who are pedestrians, are likely to suffer catastrophic injuries in a truck accident. These can include: 
Paralysis,
Spinal Cord Damage
Head Trauma
Skull Fractures
Broken Bones, and
Crushing Injuries.
Sometimes these injuries are fatal and result in one or more wrongful deaths.
Proper Backing Procedures for Large Trucks
Truck drivers must handle limited vision space behind their trailers, and when they are attempting to back into or out of any area, they need to be aware of their surroundings at all times. Any time it is possible, drivers should seek the assistance of a spotter who will help guide their maneuvers and alert them when objects cross the truck's path. Truck drivers are also trained to do the following.
Avoid backing whenever it is possible to do so as it is impossible to detect when people or vehicles enter the path of the trailer unless a spotter is providing guidance.
Be aware of the vehicle's limited vision areas and get adjusted to them. Knowing where visibility is restricted helps drivers avoid putting themselves in situations that are dangerous to others.
When parking, consider paths that could be taken to exit the space so that the truck can be positioned to perform the maneuver most efficiently.
Perform a complete walk-around of the truck and trailer before backing to determine the amount of space available and whether there are people or vehicles behind the semi. If backing a considerable distance, additional workarounds may be needed just to ensure that nothing has changed.
Minimize the amount of turning that needs to be done in reverse by placing the truck into position while moving forward. It is much easier to line up for a docking maneuver while moving forward, for example.
Adjust the mirrors so that they offer the greatest amount of visibility and can be used as an aid while backing or cornering
Use flashers, a backup alarm and horn to keep traffic and pedestrians aware of your presence and intent. This effort may prevent them from entering their path accidentally and without being noticed.
Take their time while backing and back in the lowest gear or while in idle.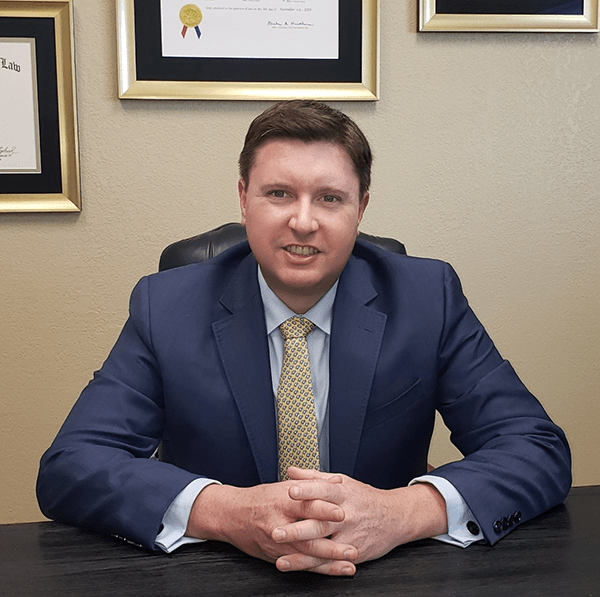 Careless Backing Up Causes Truck Accidents
Big rigs are large, slow-moving vehicles when moving in reverse. There are areas of limited visibility that a truck driver cannot see when backing up. One main limited visibility area is directly behind the trailer can extend as far as 70 feet – that's enough space to put a small vehicle completely out of view of a driver. The semi driver may:
Occupy multiple lanes of traffic, including oncoming traffic lanes, while trying to back up, blocking traffic without warning to other drivers
Make use of sidewalks or other areas designated for pedestrians and/or cyclists, cutting off these 'safe ways' for others while not being able to see walkers and riders using these lanes
Common Causes of Truck Backing Accidents
Our trucking accident lawyers recognize that truck drivers never back into motorists, coworkers or pedestrians on purpose. They are still responsible when their mistakes cause injury, however. The causes of backing accidents include the following:
Driver Distractions- Cellphones, radios and other technology can distract the driver and cause him or her to lose focus on the distance between the truck and an object or whether people or objects may have entered its path.
Lack of Spotter –It is not always possible for drivers to rely on spotters, but whenever one is available, he or she should request assistance. When a spotter is not available, the walk-around method can be used.
Swinging the Trailer – The path of the trailer is much easier to predict when moving forward, and the most minor of misjudgments can destroy another vehicle or an injury to a motorist or pedestrian.
Misjudging the Distance — Common accidents often occur because the driver overshot and hit the loading dock with force.
No Backup Cameras- The truck is not equipped with assistive technologies that can reduce the chance of an accident. Backup cameras and sensors do now allow drivers to see where their trailers are in relation to where they need to go and should be used whenever possible. Even at low speeds, accidents with trucks can prove devastating.
Contact A Texas Truck Backing Up Accident Attorney
The reality is that even when truck drivers have the best intentions, they are still responsible for their actions and should be expected to account for their mistakes. At the Pascoe Law Firm, we understand the physical, financial and emotional tolls that these accidents can have on your life. Contact us today to arrange a free consultation with our Houston trucking accident attorney. It is important to get started quickly so that we can gather all of the information needed to investigate your claim. We will let you know what legal options are available and how we would proceed with your case to protect your legal rights. Contact us today at 
713-829-4317
 or visit our main 
truck accident
 page for more information.