Pascoe Law Firm
Overnite Transportation Truck Accident Lawyer
Principal office located in Friendswood, Texas.
Available to service League City, Webster, Pearland, Galveston, and the surrounding areas within Texas.
Overnite Transportation Truck Accident Lawyer
A subsidiary of Motor Cargo, Overnite Transportation was purchased by UPS freight in August 2005. As an LTL (less than truckload) solution, the company name was changed to UPS Ground Freight, Inc. Since its founding in 1935, the company expanded throughout the 1950s to 1970s, operating along the eastern U.S. seaboard and into Tennessee. By the late 70s, it expanded its routes as far westward as Indiana and Missouri.
The acquisition of Overnite Transportation through a buyout was in response to the FedEx Corporation purchasing the west coast LTL giant Viking Freight, and East Coast giant American Freightways.
Pascoe Law Firm appreciates the dangers motorists face when sharing the roads with trucks operated by Overnite Transportation. If you or a loved one was injured in a collision with an Overnite Transport truck, contact our office for a free case review and an assessment of your legal options with an experienced attorney.
Company Vehicle Safety Statistics for Overnite Transportation
In the years since its buyout and name change to UPS Ground Freight, Inc., the company has grown to nearly 6200 drivers, operating more than 4200 vehicles across North America. With the millions of miles driven across Canada and the US every year, many drivers have been involved in an Overnite Transportation truck accident. Statistics managed by the FMCSA (Federal Motor Carrier Safety Administration) indicate that the company has been involved in 487 crashes with 167 injuries and 13 fatalities, over the course of two years before February 2014.
Also, the U.S. DOT (Department of Transportation) routinely inspects all vehicles and drivers traveling the highways of America. In the previous 24 months before February 2014, 519 of the 4221 heavy commercial trucks operated by Overnite Transportation (UPS) were taken out of service due to inspection failure. That represents 12.3 percent of the total fleet, which is still significantly lower than the national average of 20.72 percent.
In addition to the vehicle inspections, the Department of Transportation pulled 90 of the 6198 UPS Ground Freight drivers off the road due to failing inspection checks. This number is 1.5 percent of the total number of truckers operating UPS Ground vehicles, significantly less than the national average of 5.51 percent.
Legal Options for People Involved in Accidents with Overnite Transportation Vehicles
Individuals it been injured in a truck accident often have enormous ongoing expenses as a direct result of their severe injuries. Many of these include:
Extensive medical bills for surgery, rehabilitation, and physical therapies
Pain-and-suffering from injuries, disfigurement, and disability resulting from the accident
Lost wages due to missed work
Diminished capacity to earn a living in the future
Mental anguish and emotional distress
Serious injuries leading to wrongful death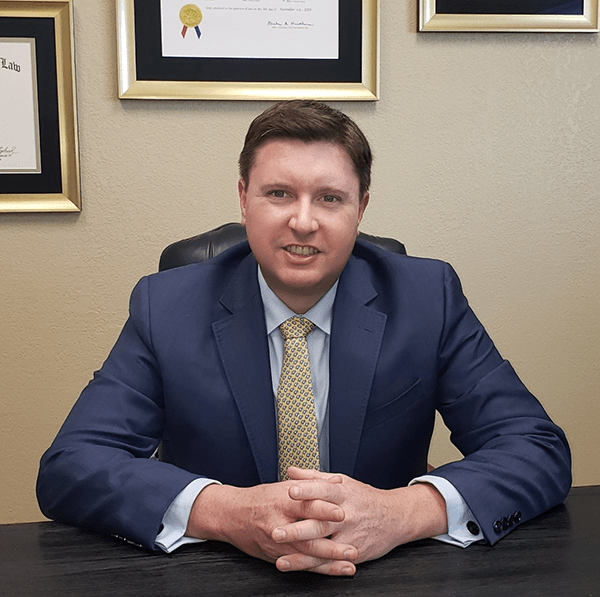 Situations Involving Overnite Transportation Trucks
The massive size and weight of a fully loaded parcel truck make it a dangerous moving object when on side roads, city streets, and freeways of North America. Even a small collision with a passenger vehicle can cause an Overnite Transportation truck accident. There are varieties of factors that are the leading causes of many of the catastrophic truck accidents that happen every year. Some of these include:
Cargo Loading – Improperly loading vans, semi-trucks, flatbeds, and 18-wheelers can cause the cargo to shift, or make it nearly impossible to maneuver the truck safely in challenging situations on the road.
Driving Environments – Bad road conditions, poor weather and uneven roads tend to increase the chance of being involved in a serious accident with injuries.
Lack of Vehicle Maintenance – Poorly maintained commercial trucks often experience tire blowouts, failing brakes, damaged axles, and breakdowns, all of which can lead to an increased potential of causing serious accidents.
Training and Experience – Inexperienced or untrained truckers behind the wheels of large commercial trucks can be a recipe for catastrophic disaster. When trucking companies are negligent in providing the proper training, they can be held legally accountable for them in action.
Truck Driver Performance – Often, long-distance truckers become fatigued from the pushing demands of time constraints and deadlines. Through carelessness, a drowsy driver can make poor driving decisions including swerving in traffic, erratically changing a lane, or not having the ability to stop on time.
Attorney, John D. Pascoe and the Pascoe Law Firm, is responsible for the content on this website, principal office and only office located in Friendswood, Texas. Servicing: Alvin, Angleton, Atascocita, Austin, Bay City, Bacliff, Baytown, Beaumont, Bellaire, Brazoria County, Brookside Village, Brownsville, Clute, Conroe, Clear Lake, Clear Lake Shores, Chambers County, Corpus Christi, Channelview, Cypress, Dallas, Danbury Dickinson, Deer Park, East Houston, El Largo, Freeport, Friendswood, Fresno, Fort Bend County, Fort Worth, Galveston, Galveston County, Greenspoint, Gulfgate, Harris County, Hitchcock, Houston, Houston Heights, Huffman, Humble, Huntsville, Harlingen, Jefferson County, Katy, Kemah, Lake Jackson, La Marque, La Porte, League City, Laredo, Liberty County, Manvel, Memorial City Houston, Midtown Houston, Missouri City, Montgomery County, Montrose Houston, McAllen, Nassau Bay, North Houston, Orange, Pasadena, Port Bolivar, Port Arthur, Pearland, Richmond, Rice Village, River Oaks, Rosenberg, Rosharon, Rio Grande Valley, Santa Fe, San Antonio, San Leon, Seabrook, Shoreacres, Sienna Plantation, South Houston, Sugar Land, Southbelt Ellington, Spring, South Padre Island, Texas City, Taylor Lake Village, The Woodlands, Tiki Island, Tomball, Victoria, Uptown Houston Galleria, Webster, West Columbia, West University Place, Weihmar, and throughout Texas.