Pascoe Law Firm
Old Dominion Freight Line Truck Accident Attorney
Principal office located in Friendswood, Texas.
Available to service League City, Webster, Pearland, Galveston, and the surrounding areas within Texas.
Old Dominion Freight Line Truck Accident Attorney
Earl and Lillian Congdon founded Old Dominion Freight Line in 1934, operating a single truck in Virginia. Over the decades, the freight line has transformed into a global transportation company and LTL (less than load) freight delivery service with over 20,000 employees.
During World War II, Old Dominion freight line increases business traveling between Norfolk, Virginia and Richmond Virginia. Throughout the 1970s, the company extended its coverage to Southern in northeastern Regents by acquiring White Transport, Nilson Motor Express, Deaton Trucking, Star Transport, and Barnes Truck Line. During the early 1980s, after the Congressional deregulation of the trucking industry, the freight line extended services to Chicago, Dallas, California, Tennessee, and Florida.
In 2018, Old Dominion Freight Line trucking company generated an annual gross revenue of $3,304,000,000. Today, the company operates 235 services centers throughout the Continental United States and as a part of the Smart Way Transp. Partnership collaboration that shares logistics, carriers, and freight shippers. Currently, the more than 10,080 truck drivers operate 874 trucks throughout North America. The company does not transport hazardous materials.
Old Dominion Freight Line is primarily a Truckload (LT) carrier, meaning the company delivers one truckload containing similar products, goods, and materials to multiple locations. This type of trucking is the opposite of an LTL (less than truckload) carrier with a mixed freight.
Old Dominion Freight Line Accidents
Old Dominion Freight Line, like all large commercial truck companies, deals with hundreds of accidents with and without injuries and fatalities each year. These accidents are often the result of substantial demand to ensure that the delivery is made on schedule. Unfortunately, this demand places significant stress on truckers wanting to arrive on time. As a result, truck drivers and other motor/passengers are often at risk due to the trucker's fatigue from working long hours
Fatality crashes involving large commercial vehicles have increased every year for decades. The National Highway Traffic Safety Administration (NHTSA) reports that there more highway deaths every year than ever before. Out of the 36,560 people who died and highway and traffic accidents in America during 2018, over 5000 involved large commercial trucks.
Old Dominion Freight Line, Inc.
500 Old Dominion Way
Thomasville, NC 27360
(336) 889-5000 (phone)
(336) 822-5235 (fax line)
Website Address https://www.odfl.com/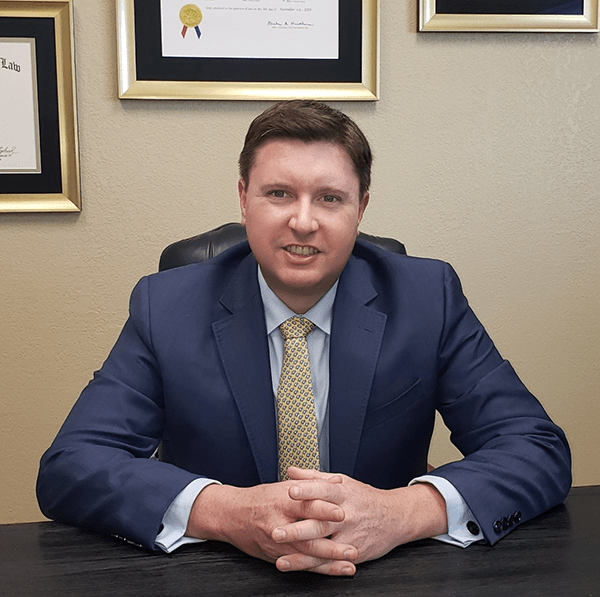 Filing a Claim for Compensation for Personal Injury or Wrongful Death
Any individual that suffered injuries in a collision with a cargo van, semi-tractor-trailer, a commercial truck can file a lawsuit or claim and seek monetary recovery from all individuals and companies responsible for the horrific event. To ensure success, the victim must abide by Texas tort laws when presenting a case for compensation. The process can be complicated. Typically, injured parties have the right to file a lawsuit to litigate there to a judge or file a claim and negotiate an acceptable settlement with the insurance company to ensure that all responsible parties at fault pay damages.
Filing a truck accident claim for compensation ensures that the victim can receive economic recovery for their damages it, including:
Hospital expenses, medical bills, and the cost of treatment and rehabilitation
Loss of past wages due to time away from work: Lost earnings (diminished current and future earnings)
Car rental while your vehicle is under repair
The cost of replacement of your total car or truck
Mental anguish and emotional trauma
Pain and suffering
Attorney, John D. Pascoe and the Pascoe Law Firm, is responsible for the content on this website, principal office and only office located in Friendswood, Texas. Servicing: Alvin, Angleton, Atascocita, Austin, Bay City, Bacliff, Baytown, Beaumont, Bellaire, Brazoria County, Brookside Village, Brownsville, Clute, Conroe, Clear Lake, Clear Lake Shores, Chambers County, Corpus Christi, Channelview, Cypress, Dallas, Danbury Dickinson, Deer Park, East Houston, El Largo, Freeport, Friendswood, Fresno, Fort Bend County, Fort Worth, Galveston, Galveston County, Greenspoint, Gulfgate, Harris County, Hitchcock, Houston, Houston Heights, Huffman, Humble, Huntsville, Harlingen, Jefferson County, Katy, Kemah, Lake Jackson, La Marque, La Porte, League City, Laredo, Liberty County, Manvel, Memorial City Houston, Midtown Houston, Missouri City, Montgomery County, Montrose Houston, McAllen, Nassau Bay, North Houston, Orange, Pasadena, Port Bolivar, Port Arthur, Pearland, Richmond, Rice Village, River Oaks, Rosenberg, Rosharon, Rio Grande Valley, Santa Fe, San Antonio, San Leon, Seabrook, Shoreacres, Sienna Plantation, South Houston, Sugar Land, Southbelt Ellington, Spring, South Padre Island, Texas City, Taylor Lake Village, The Woodlands, Tiki Island, Tomball, Victoria, Uptown Houston Galleria, Webster, West Columbia, West University Place, Weihmar, and throughout Texas.