Pascoe Law Firm
Marten Transport Truck Accident Attorney
Principal office located in Friendswood, Texas.
Available to service League City, Webster, Pearland, Galveston, and the surrounding areas within Texas.
Marten Transport Truck Accident Attorney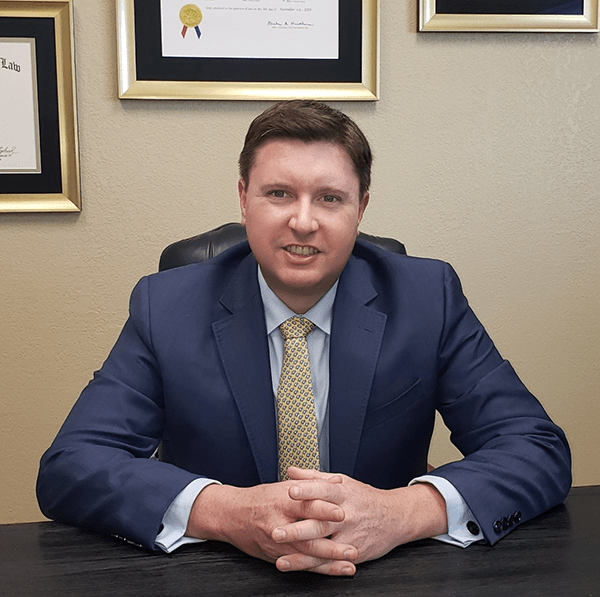 Common Causes of Commercial Vehicle​ Crashes​
The National Highway Traffic Safety Administration (NHTSA) statistics reveal that accidents involving large commercial and vehicles in America involve:
Aggressive Behavior – Aggressive behavior by any driver involved in a crash could result in serious injuries or wrongful death of innocent drivers or passengers.
Distracted Driving – There are many distractions inside a commercial vehicle, including quick access to a mobile device, changing the radio station, or looking at a GPS device.
Driver Inexperience – Inadequate training or driver inexperience causes thousands of accidents every year, resulting in wrongful death or preventable injuries.
Driving Under the Influence – Taking drugs or consuming too much alcohol and operating a motor vehicle can create a dangerous scenario for everyone sharing the road.
Drowsy Driving – The demands of truck driving often requires the truck or to operate their vehicle for many hours without taking a break, which can lead to drowsy driving.
Lack of Maintenance – Federal regulations mandate that all semi-tractor-trailers operating on the interstate remain in good condition while traveling. However, improperly maintained commercial vehicles with faulty brakes systems, worn-out tires, malfunctioning engines, defective components, or unsafe trailers could cause catastrophic injuries or wrongful death.
Often, commercial truck drivers involved in accidents will be cited for their erratic movements, failure to ensure the adequate distance between vehicles, or driving distracted while talking on the phone. In these cases, both the trucking company and the truck driver should be held legally responsible for the crash and pay all associated costs and expenses that led to the wrongful death or severe injury.
Financial remedy for a Truck Accident-Related Wrongful Death or Personal Injury
Any victim injured in an accident involving a semi-tractor-trailer, cargo van, or commercial vehicle can file a claim or lawsuit, seeking financial recovery from every party responsible for the incident. You can resolve your case successfully if you abide by Texas tort laws when presenting a case in front of a judge or filing a claim with the insurance company adjuster. These cases tend to be highly complex. Usually, the injured victim can file a lawsuit and litigate their case in court or file a claim and negotiate with the insurance company directly to ensure that all responsible parties at fault for the accident pay damages.
Trucking accident claims for monetary recovery provide an avenue for victims to obtain financial compensation for their damages involving:
Hospital bills, medical costs, and expenses of rehab and therapies
Loss of past, current, and future earnings due to a permanent or temporary disability
Rental costs while your car or truck is under repair
Physical damages including the loss of your vehicle
Mental anguish and emotional trauma
Pain and suffering
Attorney, John D. Pascoe and the Pascoe Law Firm, is responsible for the content on this website, principal office and only office located in Friendswood, Texas. Servicing: Alvin, Angleton, Atascocita, Austin, Bay City, Bacliff, Baytown, Beaumont, Bellaire, Brazoria County, Brookside Village, Brownsville, Clute, Conroe, Clear Lake, Clear Lake Shores, Chambers County, Corpus Christi, Channelview, Cypress, Dallas, Danbury Dickinson, Deer Park, East Houston, El Largo, Freeport, Friendswood, Fresno, Fort Bend County, Fort Worth, Galveston, Galveston County, Greenspoint, Gulfgate, Harris County, Hitchcock, Houston, Houston Heights, Huffman, Humble, Huntsville, Harlingen, Jefferson County, Katy, Kemah, Lake Jackson, La Marque, La Porte, League City, Laredo, Liberty County, Manvel, Memorial City Houston, Midtown Houston, Missouri City, Montgomery County, Montrose Houston, McAllen, Nassau Bay, North Houston, Orange, Pasadena, Port Bolivar, Port Arthur, Pearland, Richmond, Rice Village, River Oaks, Rosenberg, Rosharon, Rio Grande Valley, Santa Fe, San Antonio, San Leon, Seabrook, Shoreacres, Sienna Plantation, South Houston, Sugar Land, Southbelt Ellington, Spring, South Padre Island, Texas City, Taylor Lake Village, The Woodlands, Tiki Island, Tomball, Victoria, Uptown Houston Galleria, Webster, West Columbia, West University Place, Weihmar, and throughout Texas.