Pascoe Law Firm
CRST International Truck Accident Attorney
Principal office located in Friendswood, Texas.
Available to service League City, Webster, Pearland, Galveston, and the surrounding areas within Texas.
CRST International Truck Accident Attorney
201 1st St. SE.
Cedar Rapids, Iowa 5241
Email: info@crst.com
(800) 736-2778 (CRST Expedited)
(800) 443-0940 (CRST Specialized Transportation Fort Wayne Indiana)
Website: https://www.crst.com/
Filing a Compensation Claim for Personal Injury Caused by a Truck Accident
All parties injured in a crash involving a cargo van, commercial truck, or semi-tractor-trailer has a legal right to seek financial compensation through a claim or lawsuit against all responsible parties at fault for the collision. You can resolve your case successfully if you abide by Texas tort laws when presenting a case in front of a judge or filing a claim with the insurance company adjuster. These cases tend to be highly complex. The injured victim typically has the right to file a claim for compensation or lawsuit against all responsible parties to negotiate an acceptable out of court settlement or litigate the case in front of a judge and jury.
Filing a truck accident claim is the first legal remedy available to injured victims to ensure they can receive financial compensation for their damages, including:
Hospital bills, medical expenses, and the cost of rehabilitation and therapy
Loss of past, current, and future earnings due to a permanent or temporary disability
Rental vehicle costs while your damaged vehicle is under repair
Physical damages including the loss of your vehicle
Mental stress and emotional anguish
Pain and suffering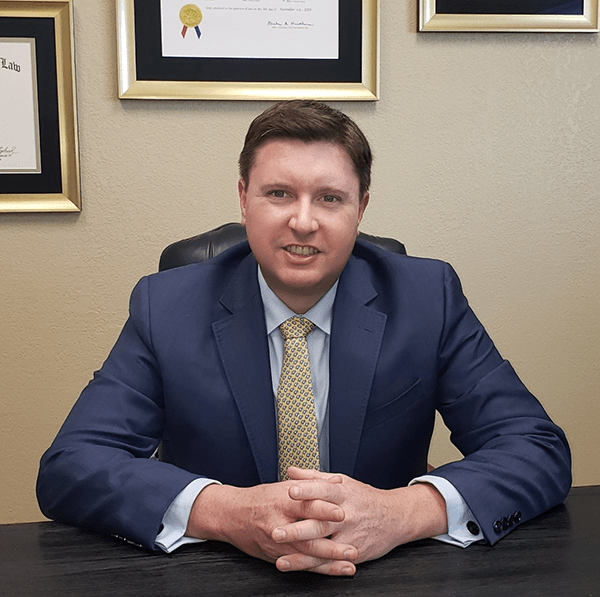 Common Causes of a Large Commercial Vehicle Accident
According to the NHTSA (National Highway Traffic Safety Administration), many accidents in the United States, including large commercial trucks involve:
Distracted Driving – Truckers are often distracted while looking at their GPS device, talking on a smartphone, reading text messages or emails, or eating/drinking beverages while driving.
Driving Drowsy – Maintaining tight schedules often means the trucker must drive for hours on end, which can lead to fatigue and drowsy driving.
Driving Under the Influence – If the truckers involved in an accident, law enforcement will often perform a test at the accident scene to determine if the truck driver consumed alcohol or took illegal drugs.
Improper Use of the Lane – Motorists will often underestimate the amount of space they have when merging or performing passing maneuvers. Large commercial vehicles are limited in their capacity to make fast changes due to poor visibility and the length of space required to come to a complete stop.
Aggressive Behavior – Any aggressive behavior by a motorist involved in a collision could kill, injure, or maim innocent victims, including passengers and other drivers.
Many times, the semi-truck driver has the accident due to erratic movements or because they were driving distracted or while fatigued. In these cases, the trucker and the trucking company should be held legally liable for causing the crash and all the costs associated with injuries or wrongful death of innocent victims.
Attorney, John D. Pascoe and the Pascoe Law Firm, is responsible for the content on this website, principal office and only office located in Friendswood, Texas. Servicing: Alvin, Angleton, Atascocita, Austin, Bay City, Bacliff, Baytown, Beaumont, Bellaire, Brazoria County, Brookside Village, Brownsville, Clute, Conroe, Clear Lake, Clear Lake Shores, Chambers County, Corpus Christi, Channelview, Cypress, Dallas, Danbury Dickinson, Deer Park, East Houston, El Largo, Freeport, Friendswood, Fresno, Fort Bend County, Fort Worth, Galveston, Galveston County, Greenspoint, Gulfgate, Harris County, Hitchcock, Houston, Houston Heights, Huffman, Humble, Huntsville, Harlingen, Jefferson County, Katy, Kemah, Lake Jackson, La Marque, La Porte, League City, Laredo, Liberty County, Manvel, Memorial City Houston, Midtown Houston, Missouri City, Montgomery County, Montrose Houston, McAllen, Nassau Bay, North Houston, Orange, Pasadena, Port Bolivar, Port Arthur, Pearland, Richmond, Rice Village, River Oaks, Rosenberg, Rosharon, Rio Grande Valley, Santa Fe, San Antonio, San Leon, Seabrook, Shoreacres, Sienna Plantation, South Houston, Sugar Land, Southbelt Ellington, Spring, South Padre Island, Texas City, Taylor Lake Village, The Woodlands, Tiki Island, Tomball, Victoria, Uptown Houston Galleria, Webster, West Columbia, West University Place, Weihmar, and throughout Texas.