Pascoe Law Firm
Consolidated Freightways Truck Accident Lawyer
Principal office located in Friendswood, Texas.
Available to service League City, Webster, Pearland, Galveston, and the surrounding areas within Texas.
Consolidated Freightways Truck Accident Lawyer
Founded in Portland Oregon in 1929, Consolidated Freightways, Inc. operated under the name Consolidated Truck Lines until 1939. Once recognized as the nation's leading long-haul transport company, the business filed Chapter 11 bankruptcy in September 2002 after changing its name to CNF Transportation six years earlier. By April 2006, the company re-branded itself from CNF Transportation to Con-Way and is still in business today.
Con-Way Enterprise Services, headquartered in Portland, Oregon, is the Administrative and Information Technology (AIT) division of the parent company. Con-Way Manufacturing, formally known as Road Systems, Inc., refurbishes trailers and manufactures trailing equipment and supplies to its huge fleet of trucks. Another Con-Way subsidiary, Menlo Worldwide Logistics is a recognized leader in designing and implementing logistics solutions used worldwide.
As the parent company for five subsidiaries, Con-Way, Inc. employs over 5000 truckers driving nearly 3600 vehicles including tractor-trailers, 18-wheelers, semi-trucks and large commercial cargo vans. Con-Way Freight moves LTL (less than a truckload) cargo across North America, while Con-Way Truckload moves filled trucks from Canada across the United States into Mexico.
Pascoe Law Firm represents people injured in truck accidents involving corporate owners. If you or a loved one was injured in an accident involving a Con-Way Truck, contact our attorneys today to discuss your legal rights and options.
Routine Inspections of the Fleet
With the thousands of Con-Way cargo trucks traveling millions of miles every year, some of its truck drivers are involved in crashes with injuries and fatalities. According to the FMCSA (Federal Motor Carrier Safety Administration), under the US Department of Transportation (DOT), Con-Way was involved in 505 crashes in the two years before the end of February 2014. As a result of those crashes, truckers, other motorists and passengers suffered 153 injuries and 11 fatalities.
Routine inspections by FMCSA help maintain safe roadways. Of the Con-Way cargo truck inspections performed in the 24 months up to the end of February 2014, 280 out of 3592 trucks were removed from service. This number represents 7.8 percent of the fleet, compared to the national average of 20.72 percent.
During the same time frame, 35 of the 5031 drivers were let go from the company as a result of routine inspections. That represents 0.7 percent, significantly lower than the national average of 5.51 percent.
Legal Options Available to People Injured in a Truck Accident with a Consolidated Freightways Vehicle
Every victim of a Con-Way – Consolidated Freightways truck accident likely has extensive medical bills, is unable to work due to their injuries, or may have died from the crash.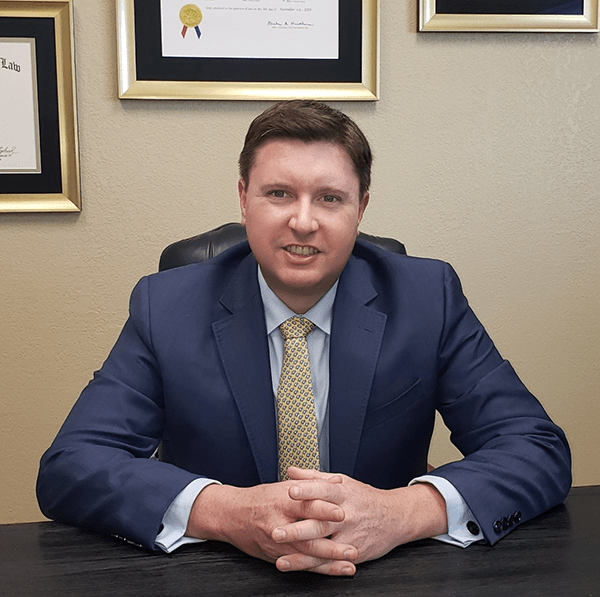 Serious Injuries and Fatalities Involving Con-Way Trucks
Many victims involved in a Con-Way – Consolidated Freightways truck accident have suffered severe injuries or fatalities. Often, large commercial truck accidents can cause devastating results due to the sheer weight and size of the vehicle. Semi-trucks, 18-wheelers, large commercial trucks, tractor-trailers, delivery trucks, flatbeds, and box trucks moving at a high rate of speed, jackknifing, or swerving can cause catastrophic accidents.
Often, the sheer presence of large vehicles moving across the highway's pose significant risks to the safety of other travelers. Dangerous driving situations can occur when being near a large truck when the driver has been improperly trained to handle their vehicle or is driving a truck built or maintained with defective parts. Common causes of catastrophic large commercial truck accidents include:
Speeding – Driving at excessive speeds makes a heavy truck, often weighing up to 80 tons, difficult to maneuver, control or stop safely. Accidents involving large commercial vehicles traveling at high rates of speed can produce catastrophic events, with injuries and loss of life.
Reckless Driving – Truckers often drive recklessly or negligently in an attempt to meet tight deadlines. Reckless actions include driving inappropriately during hazardous weather conditions or through roadway construction areas. Driving fatigued, tired, while drunk or under the influence of drugs can create devastating accidents with other motorists and passengers.
Driving Distracted – Truckers can easily become distracted when texting, talking on the phone and when looking at their computer or smart devices.
Failing to Use Turn Signals Properly – It is imperative that the trucker avoid swerving or erratically changing lanes. Also, the driver must properly use turn signals to warn other motorists of the truck's movement on the road.
Attorney, John D. Pascoe and the Pascoe Law Firm, is responsible for the content on this website, principal office and only office located in Friendswood, Texas. Servicing: Alvin, Angleton, Atascocita, Austin, Bay City, Bacliff, Baytown, Beaumont, Bellaire, Brazoria County, Brookside Village, Brownsville, Clute, Conroe, Clear Lake, Clear Lake Shores, Chambers County, Corpus Christi, Channelview, Cypress, Dallas, Danbury Dickinson, Deer Park, East Houston, El Largo, Freeport, Friendswood, Fresno, Fort Bend County, Fort Worth, Galveston, Galveston County, Greenspoint, Gulfgate, Harris County, Hitchcock, Houston, Houston Heights, Huffman, Humble, Huntsville, Harlingen, Jefferson County, Katy, Kemah, Lake Jackson, La Marque, La Porte, League City, Laredo, Liberty County, Manvel, Memorial City Houston, Midtown Houston, Missouri City, Montgomery County, Montrose Houston, McAllen, Nassau Bay, North Houston, Orange, Pasadena, Port Bolivar, Port Arthur, Pearland, Richmond, Rice Village, River Oaks, Rosenberg, Rosharon, Rio Grande Valley, Santa Fe, San Antonio, San Leon, Seabrook, Shoreacres, Sienna Plantation, South Houston, Sugar Land, Southbelt Ellington, Spring, South Padre Island, Texas City, Taylor Lake Village, The Woodlands, Tiki Island, Tomball, Victoria, Uptown Houston Galleria, Webster, West Columbia, West University Place, Weihmar, and throughout Texas.