Pascoe Law Firm
Taxi Cab Accidents
Principal office located in Friendswood, Texas.
Available to service League City, Webster, Pearland, Galveston, and the surrounding areas within Texas.
Home » Taxi Cab Accidents
Taxi Cab Accident
Taxi cabs are one of the most convenient means of transportation available to both tourists and residents alike. At any given time, there are thousands of taxi cabs patrolling around the greater Houston area. While the majority of these trips end without incident, numerous accidents involving taxi cabs are recorded each year. Taxi cabs are often driven by negligently by drivers who often speed, use narcotics or other intoxicating drugs before driving and drive recklessly.  According to estimates, taxi related accidents take place more than 10 times per day on our streets. There are numerous causes of taxicab accidents, some of the most common factors being, taxi driver error, driver fatigue or distraction, speeding, failure to maintain automobile used as a taxicab, and driving while under the influence of an alcoholic substance or narcotics.
​In Texas, taxicabs drivers owe their passengers a degree of care consistent with the type of vehicle used in the practical operation of its business. However, since Houston taxi cab drivers earn their income based of fares from mileage they will often drive at high speeds and disregard traffic laws in order to maximize their earnings. This incentive to get the passenger to his or her destination as quickly as possible greatly increases the risk of being involved in an accident. ​
Just Who Is at Risk For Getting Injured in a Houston Texas Cab Accident?
​Houston taxis are unique in comparison to many other major cities as they are all not a particular color, like the standard yellow cabs seen in many cities, and their drivers do not need to wear uniforms. This means that spotting these fast-moving vehicles may be more challenging in Houston because the taxis may blend in with the other cars and vans sharing the road. Due to their need to get their passengers to their destinations quickly to get to the next fare, taxicab drivers are often seen jutting in and out of traffic. Although many cab drivers are experienced and careful while expedient, the need to rush can increase the driver's chance of causing accidents. Victims of these crashed can be: 
Passengers. Those riding within the cab may be hurt in an accident.
Pedestrians and bicyclists. Some of the most vulnerable to taxicab accidents are those on bikes or on foot. A taxicab that is in a hurry to get to its destination may not take the time to look for pedestrians or cyclists at intersections and crosswalks.
Motorists. Motorists who share the road with these fast-paced common carriers may be rear-ended, sideswiped or even cut off in traffic, causing serious accidents.
Recovering Damages for Taxicab Accidents
Responsibility for a taxi accident can be placed on the driver, the cab company, mechanic, auto parts manufacturer, of the four. In the case that there are multiple parties at fault determining the fault can get tricky. Unfortunately, taxi passengers who are injured in a collision often struggle to receive compensation from taxi companies. In many cases, taxicab companies or their insurance providers may claim that the accident was the fault of the driver in order to avoid responsibility. In these cases, representation by an experienced attorney is essential in order to demonstrate liability by the taxi company and secure compensation that fully addresses a passenger's injuries.
​​Cases in which other drivers, pedestrians, or bicyclists are injured in a taxi accident can also be complex. These accidents often occur because a taxi driver was in a hurry to get to their destination, leading them to drive recklessly. Speeding, failure to yield, illegal lane changes, and other violations of traffic laws committed by taxi drivers can result in serious accidents. Taxi drivers may also be distracted by radios, navigation systems, or processing payments, leading them to cause injury to others on the road. Victims of taxi accidents should work with a skilled attorney to demonstrate negligence by taxi drivers and taxi companies, allowing them to receive the full and fair compensation they deserve.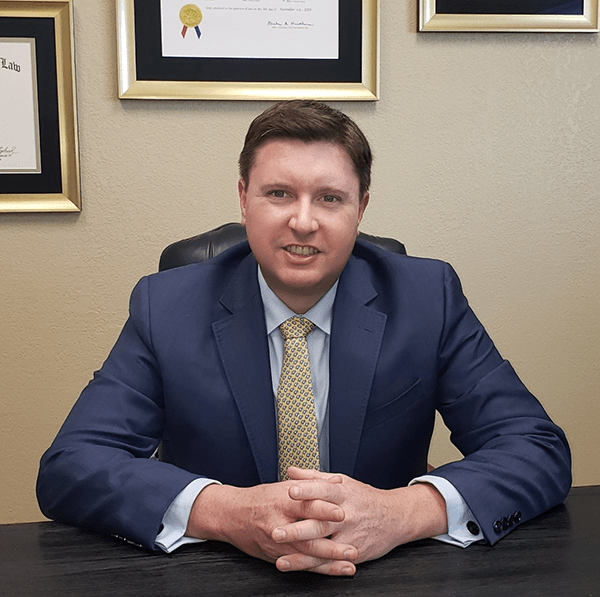 Rights of Injured Passengers
All injured victims of traffic collisions have the right to file a claim against the party responsible for the crash. This right extends to passengers who are injured in taxicab accidents. You can file a claim to receive compensation for your injuries if:
The driver dropped you off at an unsafe location
The taxi ran over your foot while driving away
The taxi driver caused an accident by behaving carelessly or recklessly
The taxi driver was operating the vehicle under the influence
The driver was distracted or inattentive
A taxi driver struck you as you were legally crossing the street
Another driver crashed into the taxi in which you were a passenger
Types of Taxi Cab Accident Injuries
Given the speed of the taxi at the time of the accident and the other vehicles involved, injuries sustained in Houston taxi cab accidents can be severe and life-altering. Some of the most common injuries our office has seen which resulted from taxi cab accidents include:
Head and brain trauma
Traumatic brain injuries
Whiplash
Bulging or herniated spinal discs
Nerve damage
Spinal cord injuries
Broken bones
Lacerations and burns
Soft tissue damage
Internal organ damage
Amputated limbs
Paralysis.
Some of these injuries can take months or years for victims to fully recover from, while some victims may suffer from a permanent disability and need a lifetime of care. An experienced personal injury attorney at the Pascoe Law Firm. can help you to pursue the compensation that you are owed for your injuries and losses and protect your rights when dealing with insurance companies.
Legal Options if You Are Injured in a Houston Taxi Accident
Taxicab drivers owe a high duty of care to their passengers and an ordinary duty of care to everyone else on the road. If you have been involved in an accident involving a taxicab, you may be able to pursue compensation through an insurance claim or personal injury lawsuit. Taxi accident cases can be complicated because cab companies attempt to avoid liability by safeguarding their assets through shell businesses and trying to classify cab drivers as independent contractors. Due to the complexity that is often involved in taxicab accident liability, victims of these accidents need to have a team of seasoned legal advocates fighting for their rights. Leave the negotiating to an experienced Houston car accident lawyer that can work to get you the best financial recovery from those who are responsible. Call us today at 
713-829-4317
 or visit our main 
car accident
 page for more information.
Attorney, John D. Pascoe and the Pascoe Law Firm, is responsible for the content on this website, principal office and only office located in Friendswood, Texas. Servicing: Alvin, Angleton, Atascocita, Austin, Bay City, Bacliff, Baytown, Beaumont, Bellaire, Brazoria County, Brookside Village, Brownsville, Clute, Conroe, Clear Lake, Clear Lake Shores, Chambers County, Corpus Christi, Channelview, Cypress, Dallas, Danbury Dickinson, Deer Park, East Houston, El Largo, Freeport, Friendswood, Fresno, Fort Bend County, Fort Worth, Galveston, Galveston County, Greenspoint, Gulfgate, Harris County, Hitchcock, Houston, Houston Heights, Huffman, Humble, Huntsville, Harlingen, Jefferson County, Katy, Kemah, Lake Jackson, La Marque, La Porte, League City, Laredo, Liberty County, Manvel, Memorial City Houston, Midtown Houston, Missouri City, Montgomery County, Montrose Houston, McAllen, Nassau Bay, North Houston, Orange, Pasadena, Port Bolivar, Port Arthur, Pearland, Richmond, Rice Village, River Oaks, Rosenberg, Rosharon, Rio Grande Valley, Santa Fe, San Antonio, San Leon, Seabrook, Shoreacres, Sienna Plantation, South Houston, Sugar Land, Southbelt Ellington, Spring, South Padre Island, Texas City, Taylor Lake Village, The Woodlands, Tiki Island, Tomball, Victoria, Uptown Houston Galleria, Webster, West Columbia, West University Place, Weihmar, and throughout Texas.
Webpage is intended solely for residents of Texas or Persons seeking representation within Texas. An Attorney-Client relationship only occurs when both parties agree that the Attorney will represent the Client and will not be created until that agreement occurs. Website and all of its pages is intended to be used for educational purposes and does not constituted as legal advice. All information on every page of the website does NOT suggest or claim that the attorney has a specialization in any area of legal practice or certification. Attorney not certified by the Texas Board of Legal Specializations.
"John is very professional and great at what he does! He asks questions to be informed of your case so he can give you the best options and advice. He genuinely wants to help you and wants to make a good outcome for you. Would definitely recommend him to people needing his services!"