Pascoe Law Firm
Tanker Truck Accident
Principal office located in Friendswood, Texas.
Available to service League City, Webster, Pearland, Galveston, and the surrounding areas within Texas.
Home » Tanker Truck Accident
Houston Tanker Truck Accident Lawyer
Government Rules Regarding Tanker Trucks
​Tanker trucks are heavily regulated by state and federal laws designed to mitigate the risks of major accidents. The agency that regulates tanker trucks and other commercial vehicles is The Federal Motor Carrier Safety Administration (FMCSA), which oversees the transport of dangerous materials including:
•  Hazardous materials like compressed gas
•  Toxic chemicals
•  Corrosive materials
•  Radioactive substances
Each material governed by this agency must be appropriately labeled, safely sealed, and secured in a manner that makes it clear the substance is potentially dangerous. Any discrepancy in these safety protocols can lead to tank explosions, leaks, or fires, even when a collision is not involved. Accidents have frequently occurred even when hazmat materials have been properly stored and labeled because of outside influences like driver fatigue, improper maintenance schedules, or overwork.
Causes of Tanker Truck Accidents
Because of their complexity, tanker trucks inherently represent a potential threat to other motorists, the driver of the tanker truck, and to the public at large. Potential points of failure include the truck's air brakes, the heavy or hazardous loads carried by the truck, and the containment system that keeps the truck's bio-hazardous cargo in check. Experts investigating tanker truck accident will analyze data and gather evidence to determine the cause of the accident. The most common causes involved in tanker truck accidents include:
Deadlines and Commitments – Trucking companies and/or the drivers moving hazardous and flammable cargo must maintain moral responsibility for keeping the public safe. However, delivery commitments and trucking company deadlines often push drivers and management to drive long hours or long distances when the driver is fatigued, tired or ill equipped to arrive safely.
Operator Inexperience – Investigators often find that truck drivers involved in a tanker truck explosion were not trained properly by the trucking company on how to properly handle the rig while caring hazardous, flammable or dangerous cargo.
Overloading – Cargo that is improperly balance, or overloaded for the size of the rig can create a hazardous situation where the vehicle becomes difficult to maneuver, stop in time, or handle safely on the roadway.
Improperly Maintained Vehicles – Because of the hazardous nature of the cargo being carried, any improperly maintained rig can break down at the most crucial time, creating unsafe conditions for the trucker and all other motorists on the road.
Equipment Failure – Braking systems, tires, axles, signal lights and other components of the truck must work properly to minimize any potential of equipment failure. Often times, investigators find manufacturing defects, design flaws or improper installation of components that cause equipment failure when the truck is on the road.
Inadequate Safety Policies – It is the responsibility of the trucking company to develop, maintain and implement adequate safety policies followed by managers, supervisors, loaders/unloaders and truck drivers to ensure the cargo is transported as safely as possible. Trucking companies can be held legally liable for injuries, property damage or death occurring from a lack of safety policies.
Road Hazards – Truckers involved in a tanker truck explosion have often been driving erratically, or irresponsibly, causing an accident with injuries or death. Significant road hazards including weather conditions, roadway construction, heavy traffic, and other conditions are often involved in serious tanker truck accidents.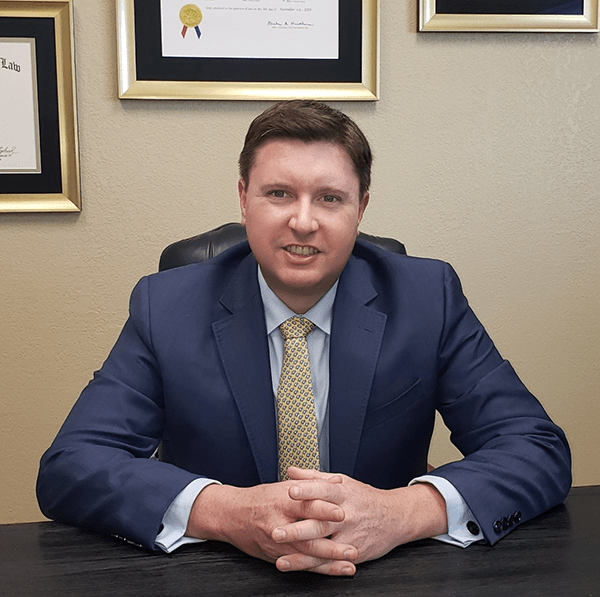 Head-on accidents also may be caused by drivers who negligently or recklessly cross the center line to pass another car when it isn't safe to do so. An additional driving behavior that may cause head-on crashes is when a commercial truck driver takes curves at too high a speed and lose control of their vehicles. The sudden changing of lanes due to road construction or a stopped vehicle can lead to head-on crash as well.
Common Injuries in Head-On Truck Accidents
The types of injuries that result from head-on accident can be very serious, requiring significant medical care and lengthy recovery periods. Often, victims of these kinds of truck wrecks experience multiple types of injuries that can include any number of the following:
Head and Brain Injuries — When you're involved in a forceful collision, your head may be whipped back and forth from the impact. This can cause your brain to impact against the inside of your skull, which can result in damage to numerous brain functions. A head-on collision also could result in objects striking your head, which can lead to a concussion, or even penetrating your head, which can cause brain damage.
Back and Spinal Cord Injuries — The force of a head-on collision could cause a variety of injuries to your back or spinal cord. You could experience a slipped or herniated disc, which can be extremely painful and usually requires surgery and a lengthy recovery. You also could experience a bruised or broken spinal column, which could result in nerve damage or paralysis.
Neck Injuries or Whiplash — When you experience an intense impact such as a head-on crash, your neck may be stretched beyond its normal length. Your spine is designed to be flexible and to absorb shocks, but when your neck is unnaturally extended, it can result in the injury known as whiplash. Whiplash can be painful and affect your day-to-day functions. Other common neck injuries you may experience in a head-on crash include painful slipped or herniated discs, or a broken neck, which at a minimum is extremely painful and can result in paralysis.
Soft Tissue Injuries — You may experience painful damage to your muscles, ligaments, or tendons. These injuries can be quite painful, and sometimes the pain is long-term, especially if not properly treated soon after the accident.
Broken Bones — Broken arms, legs, or ribs are not uncommon in a head-on crash as the front end of the car crumples and pushes into the driver or passenger seats. Airbags can minimize the force of the impact, but can cause injuries themselves.
Lost Limbs — In very serious crashes, limbs may be crushed or severed, or be so badly damaged that amputation is the only course of action.
Cuts — Cuts to the face or body from shattered windshields or side windows can be very serious and require plastic surgery to minimize scarring.
Contact a Houston Tanker Truck Accident Lawyer Today
Truck accident cases involving tanker trucks are complex and can prove confusing to their victims. Proving negligence in a crash that involves a tanker truck takes an investment of time, experience and resources. If you have been injured in an accident involving a tanker truck, call our experienced Tanker Truck Accident Lawyer who can review your case and provide you with what legal options you may have available to you at this time. Call us today at 
713-829-4317
 or visit our main 
truck accident
 page for more information.