Pascoe Law Firm
Truck Accident
Principal office located in Friendswood, Texas.
Available to service League City, Webster, Pearland, Galveston, and the surrounding areas within Texas.
Home » Steps For After A Truck Accident
Steps For After A Truck Accident
One might wonder what steps to take after being involved in a truck accident. Every day many drivers share the road with large and never think about it unless one comes close to hitting you. At that point, you may realize that a large truck can cause terrible damage to a passenger car. Truck accidents are somewhat different from car accidents. In a collision with a large truck, there is a greater potential for injury and death than in the same type of accident with a passenger car. This is a relatively simple concept; vehicles with much greater weight carry tremendous amounts of force, and the average passenger vehicle is just not equipped to resist that type of force. The damage is even worse when a large truck strikes a bicycle rider, motorcycle rider, or pedestrian. In these cases, the potential for severe physical trauma or even death is very high, because these victims do not even have the protection offered by the average passenger vehicle.
Truck Accident Lawyer Guide For Texas Truck Wrecks
 The first step is to call the police. It is very important you file an accident report, even if you think there is little or no damage. Not only is this required by law but it could be used as an important piece of evidence later on.
Seek immediate medical attention. Your health and safety are most important when it comes to an accident. Some injuries won't appear until later on, so you want to be sure you are thoroughly checked out. There may also be an underlying injury, such as internal bleeding, of which you are not aware. Seeking medical attention is the only way to know for sure the extent of your injuries. If you refuse medical attention, it could end up being used against you later on in your case. It can be much more difficult later on to prove an injury was related to your truck accident in Illinois if you don't seek medical attention.
Contact your insurance company and file a report. This is a step you don't want to skip as it can also end up affecting the outcome of your case.
Remember you might end up speaking to the other side's insurance company. Say as little as possible, even to your own insurance company. State the facts but don't elaborate on details. You also don't want to say too much to the truck driver or any witnesses to the accident. It is best to keep conversations to a minimum.
 Call a local accident lawyer who experienced at handling truck accidents. A truck accident in Texas is a very different type of case than a passenger car accident, with more complicated liability issues, requiring special knowledge. A Texas truck crash lawyer will understand the unique circumstances of this type of personal injury claim and will be better able to help you with your case.
Attorney For Truck Wreck Accidents
Our Texas Truck accident lawyer represents many different types of injury victims, or their families if the victim is deceased as a result of the accident. This means that our attorney must understand the intricacies of the law regarding large truck accidents as well as the best ways to negotiate for a fair settlement for these victims or their families. If you have been the victim of a large truck accident, it is very important that you speak with a lawyer about your legal rights and options following your accident. If you try to handle the negotiation of a settlement for your large truck case without this legal advice, it is likely that you will receive far less in settlement than you should have if you consult a truck accident attorney in Texas. This is because most people, and even most attorneys, are simply not equipped with the knowledge and experience to handle a case of this magnitude. It is far better to seek help for these types of cases than to risk losing a settlement that could cover the full scope of your injuries and damages following truck accident. Common truck injuries include:
Neck pain or stiffness
Upper Back pain or stiffness
Low Back Pain
Headaches
Shoulder Pain 
Spinal Cord Injuries
Paralysis
Herniated Discs
Back Pain
Compression fractures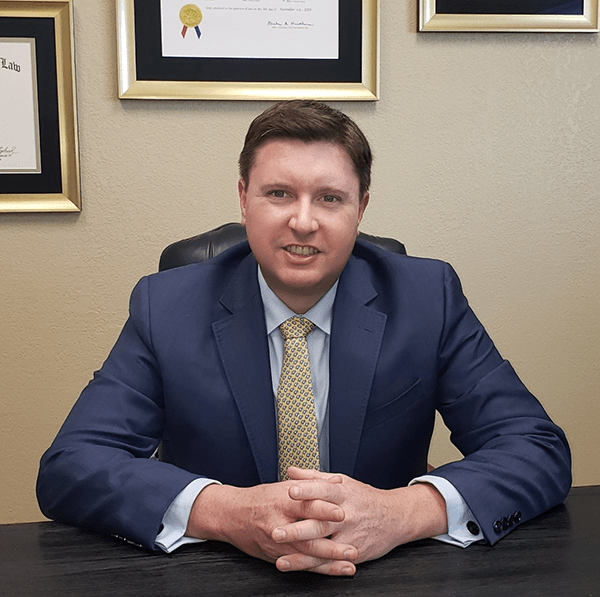 Lawyer Representing Injury Victims of Truck Accidents
It is always horrible to hear that someone has been in a truck wreck or car crash. The driver who gets hit from by a truck can be seriously injured and could face a length recover time from their personal injuries. Unfortunately, truck crashes and 18-wheeler accidents are fairly common in Galveston, League City, and Houston. Many drivers might never see the truck coming towards them before they get hit. Whiplash victims typically face severe injuries and a long road to recover. Many some may never able to fully recover from their injury and may even pass away from the catastrophic injuries that can occur in more tragic accidents. If you or a loved one has been in truck accident please contact a personal injury lawyer who can help guide during through this difficult period in your life.
​Our truck accident attorney fights for the rights of those who suffer injury after being hit by a truck. Motorists have a duty to drive with caution, this includes truck drivers. The Pascoe Law Firm in League City, Texas has represents truck collision accident victims in the Galveston county and League City areas. We are very familiar with the serious injuries that can occur in car accidents. Our truck accident lawyer is committed to holding negligent drivers fully responsible for their actions. You can reach us at
713-829-4317
for a free consultation and prompt investigation. If you are or a loved one has been injured and suffered personal injury, call the Pascoe Law firm to speak with accident lawyer. The Pascoe Law Firm provides a free personal injury consultation for truck accident victims. Call or contact us online to speak with a Galveston County and League City area 
Truck Accident Lawyer
 if you or a family member was hit by a truck. Hablamos Español.
Truck Collision – Research and Reports – Galveston County / League City
Attorney, John D. Pascoe and the Pascoe Law Firm, is responsible for the content on this website, principal office and only office located in Friendswood, Texas. Servicing: Alvin, Amarillo, Angleton, Austin, Baytown, Beaumont, Brownsville, Clear Lake, Chambers County, Corpus Christi, Conroe, Dallas, Dickinson, Deer Park, Eagle Ford Shale, El Paso, Friendswood, Fort Bend County, Fort Worth, Galveston, Galveston County, Galveston Island, Harlingen, Harris County, Hitchcock, Houston, Jefferson County, Lake Jackson, La Marque, La Porte, League City, Laredo, Lubbock, Liberty County, McAllen, Midland, Montgomery County, Orange, Odessa, Pasadena, Plano, Port Bolivar, Port Arthur, Pearland, Rio Grande Valley, San Antonio, South Padre Island, Texas City, Victoria, Webster, and throughout Texas.