Pascoe Law Firm
Side Impact Truck Accident
Principal office located in Friendswood, Texas.
Available to service League City, Webster, Pearland, Galveston, and the surrounding areas within Texas.
Home » Side Impact Truck Accident
Houston Side Impact Truck Accident Lawyer
When a commercial vehicle like an 18-wheeler hits the front or back of a car, there are several feet of steel, bumper, engine and internal seating protecting the driver. But when a car is T-boned by a truck, there is only a door and a window between you and the truck or another commercial vehicle. Given that scenario, it's not surprising that side impact collisions kill up to 10,000 Americans annually. This is an even more dangerous scenario when you consider that a commercial truck like an 18-wheeler can weigh up to 80,000 pounds fully loaded. While all cars sold in the United States are required to meet federal side-impact safety standards, those rules go out the window when a commercial truck hits a car. At best, the truck is going slow enough to only tap the car from the side, which can still break limbs and cause whiplash. But when a truck collides with another vehicle, it can run over the car and its passengers entirely or collapse the vehicle within its own structure.
Causes of Side Impact Truck Collisions
​A side impact Truck collision, often comes out of nowhere. You were following the rules, but someone else ran a red light or a stop sign and slammed into the side of your car. These kinds of collisions can result in serious injuries and damage. Unlike head-on or rear-end collisions where the front or back end of your car may crumple and absorb some of the impact, when you're hit from the side there's little between you and the impact. Much of that force hits you directly, and the results can be very painful.
​Several factors may lead to a T-bone crash on busy streets and highways around Houston / Galveston and throughout Texas:
A driver doesn't look both ways before merging onto a street
A truck driver blows through a stoplight or stop sign at an intersection
A driver does not exercise caution when pulling out of or into a parking spot
Most T-bone truck crashes happen in a few situations where drivers are uniquely exposed. Those include:
Parking lots — where drivers are exiting and entering parking spots
Intersections — where lights or stop signs may be (but aren't always) present
Busy streets — where vehicles may be turning
Right of Way Cited in Many Intersection Truck Crash Accidents
The most common cause of T-bone trucking collisions seems to be the failure of the driver to yield the right of way to other traffic, due to distraction, fatigue or some other contributing factor. Most of these collisions occur when a truck runs a red light or stop sign or does not slow down at an uncontrolled intersection. Speeding is another contributing factor, as drivers may attempt to make it through a yellow light or to beat another vehicle to the crossing. This form of recklessness should never be tolerated from someone who is trusted with the operation of such a dangerous form of machinery.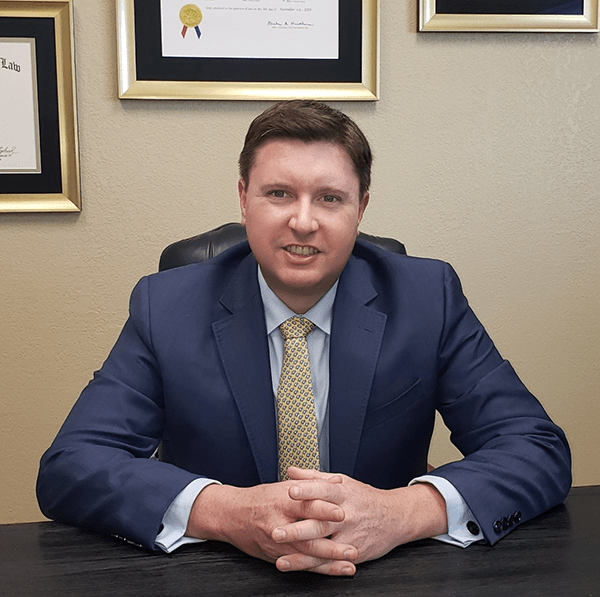 What Are Some Injuries Common in T-bone Truck Crashes?
.​​Common injuries in side impact truck accidents typically are more severe on the side of the vehicle that is hit tend to have more serious injuries than those on the opposite side because the people on the side where the impact happens absorb more force from the crash. However, people on the opposite side also can be injured — sometimes because the people on the impact side are thrown against them. Some of the most common injuries seen in T-bone crashes include:
Head injuries – Can include concussion and other traumatic brain injuries, or cuts from shattered glass.
Neck injuries – Can include herniated discs or whiplash, where the neck extends unnaturally as the head snaps from the force of the impact.
Back injuries – Can include herniated discs, nerve damage, spinal cord damage, or paralysis.
Chest, Abdominal, and Pelvic Injuries – Can include crushing injuries from a buckled car frame.
Limb Injuries – Can include broken bones or dislocated limbs.
Soft Tissue Injuries – Can include muscle, tendon, and ligament sprains, strains, and tears.
Broken Bones – A driver is usually exposed when T-boned; as a result, he or she commonly suffers broken bones.
Tissue Damage – An especially forceful impact may tear, impact, bruise, or otherwise harm muscle tissue.
Lacerations – Flying glass or displaced metal may cause deep wounds and gashes in the wake of an accident.
Paralysis– A driver may become paralyzed if an accident is forceful and severe enough.
Given the unique circumstances involved with a T-bone crash, several injuries are seen far too often. These are just a few of the traumas that may lead to hospitalization, physical therapy, or surgery.
Critical Questions Following a Side Impact Truck Accident
​Whenever a truck driver is involved in a T-bone collision, there are significant questions that need to be asked which drive any investigation into the matter. Answering these questions can help determine who was at fault for the accident and lay the foundation for your case when you have been injured or lost a loved one:
What effort did the driver make to avoid the accident? This question can be answered through witness testimony and an analysis of the scene of the crash. Tire marks, debris and an evaluation of where the truck impacted with your vehicle or other obstacles can help determine whether the truck was accelerating or decelerating at the time of impact.
Does the driver have a record of past violations or incidents? Trucking companies are responsible for holding their drivers accountable and checking their prior histories before bringing them onboard. If the driver has a history of reckless behavior or violating the law, the employer can be held accountable as well.
Was poor maintenance a factor in the accident? One way that companies cut corners is to skimp on inspections and repairs, so gaining access to the maintenance records of the truck can reveal whether it was maintained correctly before the incident.
Can a product liability claim be filed due to defective equipment? Manufacturers that sell defective or poorly designed tires, brakes, and other critical equipment can be held liable if the components failed to perform as it was designed.
What was the state of the driver at the time of the accident? Reviewing work logs and investigating whether those logs were forged can reveal whether fatigue was a factor in the incident. Additionally, it is crucial to demand drug testing to determine if the driver was under the influence of a controlled substance at the time of the accident.
Our Houston truck crash attorney often find that fatigue, poor maintenance history, and driver inexperience are usually factors in truck accidents. It is the responsibility of the employer to provide proper training and to make sure that all drivers are compliant with the law regarding hours of service and that they abide by all applicable traffic laws.
How A Texas Truck Accident Attorney Can Help You
Our knowledgeable Houston truck accident attorney at the Pascoe Law Firm can help injured drivers restart their lives after a horrific accident. An experienced Houston lawyer can work to determine fault, reconstruct the accident for insurance companies or responsible parties, confer with witnesses, and seek a fair settlement.  The Pascoe Law Firm knows how truck accidents can impact individuals and their family after a devastating accident. If you have been injured or lost a loved one in a T-bone trucking accident, we can assist you in dealing with insurance companies and seeking compensation from the party who wronged you by filing a lawsuit on your behalf. We can investigate any lack of training or oversight by the trucking company. T-bone truck crashes are often the result of under-qualified or overworked drivers making critical errors at intersections or completely ignoring traffic or work laws that are supposed to protect the rest of us who occupy the roads.  Call us at 
713-829-4317
 or visit our main 
truck accident
 page for more information.