Pascoe Law Firm
School Bus Accident
Principal office located in Friendswood, Texas.
Available to service League City, Webster, Pearland, Galveston, and the surrounding areas within Texas.
Home » School Bus Accident
School Bus Accident Lawyer
School bus accidents are no stranger to experienced bus accident attorneys, but to families and children they are not an everyday occurrence.  Children boarding and riding on school buses on their way to school, summer camps, field trips, or after school activities is something you see across the state of Texas. In fact, 55% of school children in grades K-12 ride the bus to school.
Often, parents think of a school bus as being a safe. Many parents feel safe because buses are subject to more stringent regulations that passenger cars. For example, some buses must stop and check for trains before crossing train tracks. Bus drivers are not legally allowed to drive with any alcohol in their system, meaning that no school bus driver should be behind the wheel after drinking. Other parents seem satisfied that the large size of the bus means that even in the unlikely event of an accident, their children cannot be hurt. Once kids are on a bus, many parents are reassured that the safety of their kids will come first and that there is nothing to worry about.
​Unfortunately, school buses are regularly involved in accidents in Houston and across Texas. Often many school bus accidents result in injuries to minors and children. Occasionally, child can also be killed in more serious school bus accidents. When a school bus accident occurs, it affects those involved in many ways, particularly emotionally, psychologically and physically, perhaps for an entire lifetime for the families. Bus accident lawyers work with victims of school bus accidents to get answers to what happened and to try to achieve justice through the court system and to help find some sense of closure.
Causes of School Bus Accidents
​Between 2000-2009, there were 1,386 fatalities involving school vehicle crashes. Over half of these collisions involved two-vehicle accidents, with the occupants of the other vehicles making up 72% of the deaths.  The National Highway Traffic Safety Administration (NHTSA) cites the top four reasons for school bus accidents. These included accidents where only the school bus was involved in a single-vehicle fatality crash as:
Striking a fixed object
Person falling from the vehicle
Vehicle overturning
Bus hitting a train or other non-fixed object
Loading And Unloading Children From The School Bus
​One of the most significant dangers to children on the school bus is not the ride itself, but getting safely on and off the bus. Of the children fatally injured in a school bus accident between 2000-2009, most were either on foot or a bicycle when struck by the bus or another vehicle.
73% of the children killed were struck by the school bus,
34% of those fatally injured were hit by a bus going straight,
22% were killed when the bus was leaving a parking space or in a lane of traffic,
15% of the children were killed when the bus made a turn.
​In addition to the fatalities, there are many injuries to children who fall or have other accidents when loading and unloading onto the bus. The NHSTA estimates that between 8,500 and 12,000 children are injured each year in school bus accidents.
Bus Driver Negligence Resulting In Injuries To Students
​Most people would agree that school bus drivers have a tough job. They must be vigilant in ensuring that their riders get on and off the bus safely and keep control of children all while driving the students to school and back home again. To ensure safety, school bus drivers receive training in student management, safety procedures and the intricacies of operating a bus.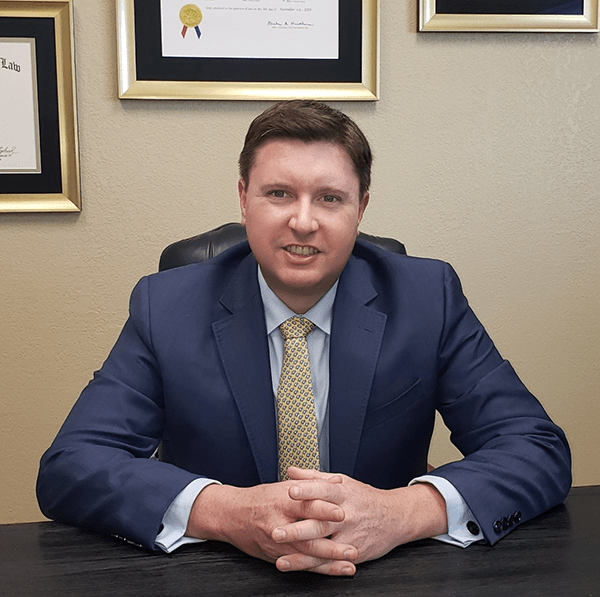 School bus accidents can be caused by a school bus driver or by another driver on the road. Regardless of how the accident occurs, it is not the fault of the children on the bus. In an accident, the children become innocent victims and yet, too often, the bus and insurance companies ignore this and treat the families of the victims as if they have no rights. There are thousands of ways a school bus can be involved in an accident while children are on board. Another driver may be negligent for running a red light or a stop sign and striking the bus, or for speeding and causing a crash with a bus.
​When an accident involves a school bus, children on board are more likely to be injured than the public might believe. Generally, kids on a bus do not have access to seat belts and therefore cannot use a seatbelt to keep themselves safe. Without seat belts, a child is much more likely to be thrown from a seat in the event of a crash. A child can be thrown to the floor or up to the ceiling, depending on the crash, and can sustain severe injuries when that happens.
Injuries from School Bus Crashes
A child injured as a result of negligence can be a very hard experience for any parent and family. When a child is hurt, parents or guardians of a minor under the age of 18 can bring a claim or lawsuit on the child's behalf. School bus accidents can result in injuries such as:
Fractures (broken bones), sometimes so sever they require surgical repair.
Head and brain injuries.
Back & neck injuries, otherwise known as whiplash.
In some cases, death.
​School buses transport an estimated 26 million children back and forth to school every day. There are nearly a half of million bright yellow or orange buses throughout the U.S. In most cases; the buses provide the safest option for children to travel to school. However, even though a child is more likely to be injured riding in a passenger vehicle versus a school bus, there are still incidences when bus drivers are negligent in their duty to provide safe transportation for their precious cargo.
Who's Responsible for Injuries to a Child in a School Bus Accident in Texas?
​In most cases of negligence in a school bus accident, the driver and the school district are both legally liable parties. The school district insures both the buses and their drivers to cover accidents. However, if the cause of the crash is found to be negligence, a school bus accident lawsuit may be necessary to settle a financial compensation claim.
​If your child has been injured in a school bus accident, your family may have a claim for any injuries sustained and any other damages you were forced to incur. Whether the crash was the fault of the school bus company, the school bus driver, another driver on the road, or some other adult, you may have a claim. These cases can be very complicated and often are defended vigorously by the school bus companies, even when your claim is valid.
School Bus Accident Lawyer Serving Houston, League City, and Across Texas
​The Texas bus accident attorney at the Pascoe Law Firm regularly represent families in cases where children were injured in a Houston or Galveston area school bus crash. If you have questions about the legal rights related to your child's injuries under Texas law, we invite you to contact our law office for a free case review.
No child should ever be harmed through negligence on the part of a school bus driver. Our Houston bus crash lawyer is experienced at handling sensitive cases that involve child injuries and will work with you to get the best possible outcome for your case. We invite you to meet with us to discuss your child's school bus accident. Contact us today at 
713-829-4317
 or visit our main 
Bus Accident
 page for more information.
Attorney, John D. Pascoe and the Pascoe Law Firm, is responsible for the content on this website, principal office and only office located in Friendswood, Texas. Servicing: Alvin, Angleton, Austin, Bayou Vista, Bacliff, Beaumont, Baytown, Brookside Village, Brownsville, Clear Lake, Chambers County, Columbus, Corpus Christi, Dallas, Danbury, Dickinson, Deer Park, El Lago, Friendswood, Fresno, Fort Bend County, Fort Worth, Galveston, Galveston County, Galveston Island, Harlingen, Harris County, Hitchcock, Houston, Jefferson County, Kemah, Lake Jackson, La Marque, La Porte, League City, Laredo, Liberty County, Manvel, McAllen, Montgomery County, Nassau Bay, Orange, Pasadena, Port Bolivar, Port Arthur, Pearland, Rio Grande Valley, Rosharon, Santa Fe, San Antonio, San Leon, Seabrook, Shoreacres, Sienna Plantation, South Houston, South Padre Island, Southbelt Ellington, Taylor Lake Village, Texas City, Tiki Island, Victoria, Webster, Weihmar and throughout Texas.