Pascoe Law Firm
Scholarship Sponsored by Pascoe Law Firm
Principal office located in Friendswood, Texas.
Available to service League City, Webster, Pearland, Galveston, and the surrounding areas within Texas.
Pascoe Law Firm Annual Learning Disabilities
Won't Stop Me Scholarship
Sponsored by Pascoe Law Firm
As a young child, our Attorney John D. Pascoe was diagnosed with ADHD. Through the dedication of his mother and grandmother, father and sister, John worked very hard to over come the challenges he faced in school from his learning disabilities. Students with learning disabilities like ADHD (Attention-Deficit/Hyperactivity Disorder) and other types of learning disabilities are often incredibly smart and creative. They often are so smart and intellectual they either get easily bored  or have difficulty trying to focus. Unfortunately, many students fail to find successful ways to overcome issues in school. To help encourage and reward students for overcoming issues in school involving learning disabilities, the Pascoe Law Firm has created a Scholarship – Learning Disabilities Won't Stop Me.   ​
In turn, this allows a financial support to students who are continuing their higher education. Even though it can be difficult to succeed in school while having learning disabilities, we want to honor students who are overcoming their obstacles and pursuing an education. The rewards of an education far outweigh the challenges. We want to expand opportunities for students with learning disabilities who are seeking a college or Juris Doctor degree by offering two $1,000 scholarships (one awarded to an undergraduate program or community college and one to a student enrolled in an accredited law school)
​The Application Process
​To apply for a scholarship from the Pascoe Law Firm, write a 500+ word essay on the how you have worked to overcome your struggles in school and excel despite having learning disabilities. What tips and tricks or encouragement can you offer to other students that have learning disabilities? Examples may include the ability to succeed in time management skills, ability to listen carefully to others and ability to effectively manage multiple priorities. Craft your essay and explain your answer. Otherwise, feel free to have fun with your response. Creativity and thinking outside of the box will not hurt your chances.
​The Pascoe Law Firm will review applications and award 2 applicants with a $1,000 scholarship each. The scholarship may be used to cover school-related expenses, such as tuition fees, registration costs, supplies, and books.
​After we review the submissions, we will choose 5 finalists for the scholarship. Staff at the Pascoe Law Firm will select the winners.
Scholarship Applicant Criteria
​Scholarship applicants must fulfill the following criteria:
Enrollment in an accredited high school (Seniors Only), college, or university in the U.S.
Must be a student with learning disabilities attending school
Scholarships will be awarded to two students enrolled in either a law school, grad school,  and undergraduate program
Maintain a cumulative Grade Point Average (GPA) of a minimum of 3.0
Applications must be received by December 5, 2023
Winner will be notified via email on or before January 15, 2024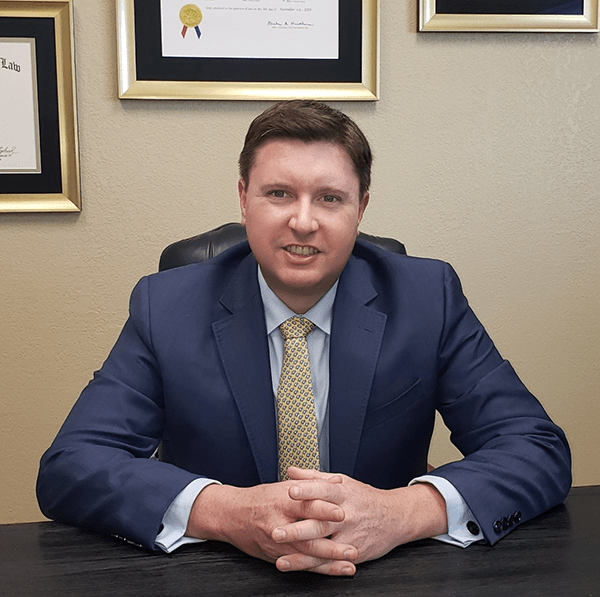 Submissions are accepted via email to the Pascoe Law Firm (we are not accepting print applications) email: contact.us@pascoelawfirm.com must include: 'Scholarship' in the subject
You must agree and accept that your essay will be published on the Pascoe Law Firm website and social media if chosen as a finalist
Must submit a copy of your transcript indicating your Grade Point Average (GPA) – we accept unofficial transcripts
Applicants should make a digital copy of their scholarship application for their own records​​
By submitting your essay, you authorize the Pascoe Law Firm to post the material on its website and social media channels.
​Follow the Pascoe Law Firm on Social Media
​The Pascoe Law Firm Learning Disabilities Won't Stop Me Scholarship Program is aimed at assisting students in beating these odds by succeeding in life through education. To learn more about the scholarship or submit your application, like us on Facebook or Instagram. We will carefully consider applications to choose 5 finalists and post the selected essays on our website. The two essays that receive the most support on social media sites will be awarded a $1,000 scholarship each.
Former Winner's
​About Pascoe Law Firm
​Based in Friendswood, Pascoe Law Firm is a full-service personal injury and car accident law firm serving clients in the greater Houston/Galveston areas. Many of our cases involve serious injuries or death. A large percentage of our cases involve motor vehicle collisions such as car crashes or auto collision. We also represent people from who have been injured by other types of accidents. Please visit the 
Pascoe Law Firm
 home page to see the full scope of case we can handle.