Pascoe Law Firm
CAR ACCIDENT LAWYER
Principal office located in Friendswood, Texas.
Available to service League City, Webster, Pearland, Galveston, and the surrounding areas within Texas.
Home » Nine Things Insurance Companies Do To Hurt Your Car Accident Case
Nine Things Insurance Companies Do To Hurt Your Car Accident Case
​After your injury, you may receive a call from the insurance company of the party responsible for the incident. The representative may seem friendly, but their company does not have your best interests in mind and may try to take advantage of you. Here are twelve ways insurance companies may try to take advantage of you.
Having Your Medical Reviewed By Another Doctor
​This means that the insurance company basically uses a hired gun to say that the medical treatment was not necessary and reasonable or usual and customary. That a second physician says basically want the insurance company wants him to say, stating that your injuries are not as bad as you claim. The doctor is almost always a doctor who works for the insurance company. This means that it is in this doctor's interest to try to minimize your injuries and undermine your claim.
Requiring You To Take An Examination Under Oath (EUO)
During this process, you will be sworn under oath and the insurance company's attorney may ask you any question at all that they feel is relevant to the case. The purpose of these questions may not be clear to you, but they are often designed to find holes in your claim. During an EUO, you may not plead the fifth, declining to respond, and your own attorney is not allowed to object to any of the questions. If you are asked by the insurance company to participate in an EUO, contact your attorney immediately. ​
Limiting The Amount of Money Offered For Medical Treatment Needed After Your Injury
​While insurance frequently covers medical expenses, insurance companies are notorious for being stingy when it comes to covering the full cost of your medical expenses. Often the insurance company will compare your medical expenses to a lower price point such as medicare or medcaid. Your insurance company may refuse to provide full coverage. Due to the high cost, insurance companies often try to limit coverage to protect their bottom line from being eaten away saying the medical was not usual and customary or not necessary and reasonable.
Limiting the Amount Awarded For Personal Injury Protection (PIP) Insurance, Which Covers Medical Bills and Lost Wages
​PIP insurance is a mandatory form of insurance coverage that generally comes into play when you have been injured. This coverage is supposed to pay for medical bills and lost income following your car crash. If your insurance company offers you less than the full amount that you incurred in medical bills and lost wages, don't sign anything before first consulting with your attorney. Once you sign a settlement agreement with your insurance company, there is no going back for more money to cover the difference.
Failing to Provide You With Any Compensation For Lost Wages In The Settlement Offer
​If your car's insurance policy covers lost wages, you are entitled to compensation for the income from time off work while you were recovering from your injuries. Insurance companies love to prey on victims who aren't aware that they are entitled to these wages when extending an initial settlement offer. If you contribute substantially to your household income, or are the sole provider for your family, being compensated for your time out of work can be critical to your well-being.
Trying To Get You To Settle Before You Realize The Full Extent of Your Injuries, Which Can Surface Days or Even Weeks After Accident
If you have a personal injury claim, you can all but guarantee that the insurance company will call you just days or even hours after the incident, offering to settle. Don't be fooled into thinking that the insurance company has your best interests in mind and want to get you your money as quickly as possible. Part of the reason for pressuring you to settle early is to keep you from having the time to realize the full extent of your injuries. When it comes to car crashes, some of the most debilitating injuries can have a delayed onset. If you struck your head during the collision, you may develop a headache that won't go away days or even weeks after the crash. Chronic back pain, stiffness, and numbness are also notorious for creeping up on you a good period of time after your crash. If you settle with your insurance company too early, you may be missing out on compensation to cover these persistent injuries.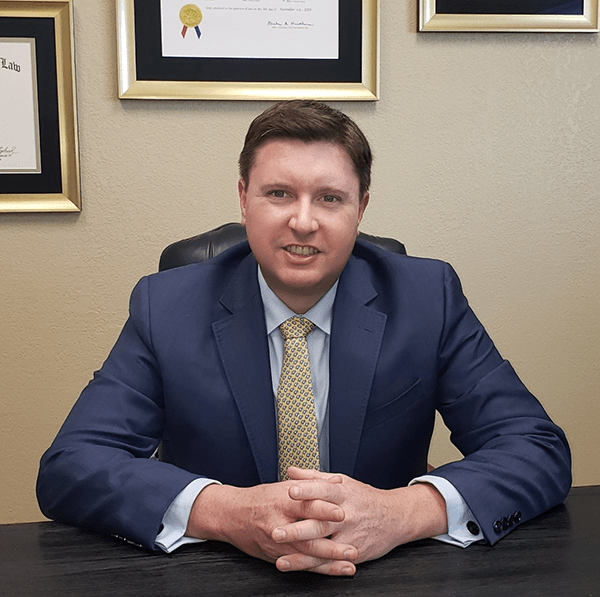 Conning You Into Signing Documents You Don't Understand
​ When you sign a settlement agreement with an insurance company, you don't simply sign a one-page document and go on your way. You will sign a mountain of complicated paperwork with a boatload of fine print. Oftentimes, a person signs these documents without reading carefully into what the paperwork subjects him to. You can almost guarantee that if a clause appears in paperwork prepared by an insurance company, it is not in your favor.
Demanding You Sign An Unlimited Medical Release Authorizations
As soon as the insurance company catches wind of the incident, you will be sent a stack of forms to sign. Nine times out of ten, this paperwork will include a medical authorization release. This document does nothing but hurt your claim; it gives the insurance company permission to dig through all of your medical records, including past medical history, doctors' notes, and even how often you visit a physician. It's always important to speak with your personal injury attorney before signing any document that an insurance company sends you.
Recording or Taking Notes During the Conversations You Have With The Insurance Claims Adjuster
When it comes to phone calls with your insurance adjuster, you can almost guarantee that every second of your conversation is being recorded. Insurance companies love to bait you into saying things that hurt your case in order to validate a low settlement offer. Even something as innocent as telling your adjuster that you're "not doing too bad" after your injury can have a negative impact on your settlement offer. An insurance company is sure to use your words against you if it is in its financial interest.
​Never enter into negotiations with an insurance company unarmed–protect your rights by letting an experienced attorney work for you to recover the compensation to which you're entitled.
If Injured In A  Car Accident, Call A Experienced Lawyer First!
 A serious accident can change one's life and be a headache for accident victims while they are trying to recover. Our Auto Accident Lawyer helps car accident injury victims by working to educate the insurance company or other parties attorney about your injuries and what occurred to cause the injury or injuries. Our Car Accident Attorney works to make the situation easier for you and your family so that you can focus on recovering from your injuries. At the Pascoe Law Firm we listen to our clients and work with them to build a strategy to best represent their needs. Our Lawyer handles a wide variety of auto injury cases. If you have been injured, please speak with an attorney who will fight to protect your legal rights. If you have suffered an injury and would like to speak with a lawyer, call the Pascoe Law Firm at (713) 829-4317. The Pascoe Law Firm provides a free initial consultation and takes auto injury cases on a contingency basis – no attorney fees or costs of litigation unless we secure compensation on your behalf. Hablamos EspañolPlease
Please visit our main Car Accident page to see the full scope of  cases we can handle.