Pascoe Law Firm
Night Driving Accident
Principal office located in Friendswood, Texas.
Available to service League City, Webster, Pearland, Galveston, and the surrounding areas within Texas.
Home » Night Driving Accident
Night Driving Accident Lawyer
According to a report by the National Safety Council, the likelihood of a fatal crash is three times greater in the evening and night. This shows that driving at night is dangerous and there's the need to be cautious to avoid being an auto accident victim. Drivers who fail to adjust to the decreased visibility and potential hazards posed by nighttime driving may cause serious or deadly crashes. The Texas car accident lawyer The Pascoe Law Firm helps victims of night driving accidents seek proper compensation from drivers and others responsible for causing a crash and the resulting injuries. Following a nighttime collision, we can investigate all of the contributing causes of the accident and seek maximum compensation on behalf of our clients.
Driving in the Dark
​​It goes without saying that driving at night entails driving in darkness. This comes with its fair share of problems. When driving in the dark, one's depth perception is compromised. Color recognition takes a dip and peripheral vision is also compromised at night. Also, one can't help but be blinded by the glare of headlights of an approaching car. Additionally, visibility is greatly limited. Even if you have high-beam headlights, your visibility will be limited to around 500 feet while people with normal headlights can see up to 250 feet. This means that one does not have enough time to react to things that may appear on the road, especially if they are speeding.
​​In order to combat darkness, one has to ensure that they aim their headlights correctly to make the road more visible. Also, ensure that the headlights are clean. Two, when driving in the dark, ensure that your dashboard is dimmed as a bright dashboard can limit your vision. Three, when you come across an oncoming car, look away from its lights to avoid its glare. Four, if you don glasses, ensure that they are anti-reflective. Five, ensure that the windshield is clean so as to do away with streaks. Finally, don't drive at high speeds. Driving slowly will compensate for the fact that you can't see much and also cut on stopping time.
Reduced Night Vision
​Night vision refers to the ability to see under low-light conditions. The elderly population are typically the most affected by compromised night vision. This is because the older one becomes, the more difficult it is to see at night. Research shows that a driver who is 50 may require two times as much light as drivers who are 30 years in order to see just as well. The American Optometric Association states that it is more difficult to engage in driving when at 60 and above. This is because older drivers may suffer from compromised vision as a result of cataracts or eye diseases. For older drivers, they should take vision exams annually. Reducing speed when driving also goes a long way in avoiding crashes. They should also enroll in a refresher course since traffic rules are ever changing. Cutting down on distractions is also advised. Distractions include talking to passengers or tuning in to the radio. Since most of the elderly are on prescription drugs, checking with the doctor on possible side effects is recommended. Finally, they should drive during the day if necessary.
How Diminished Headlights are a Contributing Factor
According to the National Safety Council (NSC) nighttime driving can be especially dangerous due to limited visibility. On average, drivers can only see up to 250 feet when using standard headlights during nighttime hours. When high-beams are activated, the average range is increased to 500 feet.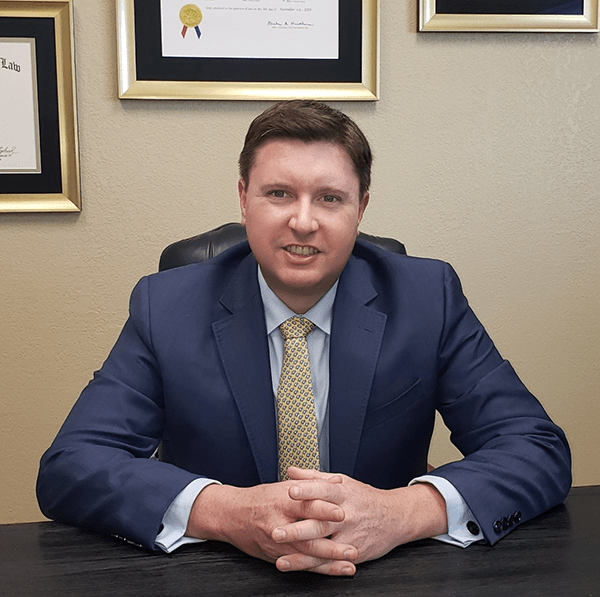 An often-overlooked problem according to the American Automobile Association (AAA) is that headlights become clouded and yellowed over time only give off about 20 percent of the light compared to brand-new headlights. The diminished quality of headlights is caused by long periods of sunlight exposure, which breaks down the protective plastic layer. Headlights can be diminished in as little as three to five years. Unfortunately, headlights are an often-overlooked component of standard maintenance. This can be a contributing factor to the roughly 50 percent of auto accidents that happen at night.
Fatigue Causing Night Time Accidents
Fatigue is another leading cause of auto accidents at night. It is often prevalent among people who work under shifts. People who also work for long hours such as health professionals also fall prey to fatigue. Also, people with sleep disorders are prone to fatigue. Fatigue doesn't necessarily have to kick in when one is on lengthy trips. According to the NHTSA, of the police-reported crashes, 100000 of them were due to driver fatigue. Also, these crashes occur during hours that most drivers are tired: 4am-6 am, 12am-2am and 2pm-4pm according to the National Sleep Foundation. They also note that losing even two hours has a similar effect to getting behind the wheel after taking three beers and that fatigued drivers' tendency to be in a car crash is three times more.
​To counter fatigue, ensure that you clock in seven or more hours of shut-eye every night. Also, stay away from the wheel if you've been wide-eyed for 24 hours or more. Also, if you are driving over long distances, ensure you make pit stops every two hours to rest. If you experience drowsiness, pull over and have a quick nap. Finally, only make trips during times when you are usually awake. If you are injured in an auto accident involving a driver who fell asleep at the wheel, do not hesitate to contact a Texas auto accident lawyer at our firm. In conclusion, even though night driving makes up for only a quarter of our driving, 50% of all traffic fatalities take place at night. You might be familiar with the road, but this does not make it less dangerous. For more information go to our main driver fatigue page. ​
Common Causes of Night Driving Accidents
While car accidents may occur at any time of day, nighttime crashes tend to be more common due to a combination of factors, such as lower visibility and the tendency for drivers to suffer from fatigue. After dark, drivers are also more likely to operate their vehicles while under the influence of alcohol or drugs. The reality is that nighttime vehicle accidents may lead to catastrophic, permanent harm, as well as fatal injuries. By filing a personal injury lawsuit against the parties responsible for causing a night driving accident, individuals may recover compensation for their losses. To secure monetary compensation, victims typically need to prove that the defendant driver has been negligent. Negligence is established by showing that the victim was owed a duty of care and that the duty was breached by the defendant's action or inaction. For example, failing to use headlights probably would be deemed negligent, as would driving under the influence of drugs or alcohol. The victim must also show that this conduct directly caused the crash and the resulting damages. In some situations, car manufacturers or other parties also may be held liable for harmful conduct that contributed to an accident
​After establishing liability for a night driving accident, victims may be able to recover damages intended to place them in the place in which they would be had the accident not occurred. Missed wages from work due to accident-related injuries, medical expenses, and property damage are typically secured in a successful injury claim following a car accident. Victims may be compensated for loss of earning capacity, if they can demonstrate that the accident affected their ability to work until their natural retirement age. Non-economic damages, such as emotional distress, may be available to accident victims who successfully prove liability. While this type of harm is challenging to quantify, emotional pain and suffering is common following a car accident. Often, injured individual experiences a decreased quality of life. In support of their claim for damages, the victim may choose to set forth evidence of their inability to engage in the hobbies and activities that they enjoyed before the accident.
​If a nighttime car accident has led to the tragic loss of a loved one, their family or specified individuals may set forth a claim for damages on behalf of the deceased person. In a wrongful death claim, the victim's family would be required to prove legal fault for the fatal crash. After doing so, damages would be paid for the benefit of the surviving family members.
Seek Help From an Experienced Night Time Car Accident Attorney
Our team at the Pascoe Law Firm is ready to help you assert your right to compensation following a night driving accident. Our experience as motor vehicle collision attorneys has provided insight into the importance of carefully documenting current and future medical needs, lost wages from work, and other financial repercussions from a car accident. We lawyers represent individuals as well as families who are fighting for the rights of their loved ones following a devastating accident. Call us at 
713-829-4317
 or visit our main
 car accident
 page for more information.
Attorney, John D. Pascoe and the Pascoe Law Firm, is responsible for the content on this website, principal office and only office located in Friendswood, Texas. Servicing: Alvin, Angleton, Atascocita, Austin, Bay City, Bacliff, Baytown, Beaumont, Bellaire, Brazoria County, Brookside Village, Brownsville, Clute, Conroe, Clear Lake, Clear Lake Shores, Chambers County, Corpus Christi, Channelview, Cypress, Dallas, Danbury Dickinson, Deer Park, East Houston, El Largo, Freeport, Friendswood, Fresno, Fort Bend County, Fort Worth, Galveston, Galveston County, Greenspoint, Gulfgate, Harris County, Hitchcock, Houston, Houston Heights, Huffman, Humble, Huntsville, Harlingen, Jefferson County, Katy, Kemah, Lake Jackson, La Marque, La Porte, League City, Laredo, Liberty County, Manvel, Memorial City Houston, Midtown Houston, Missouri City, Montgomery County, Montrose Houston, McAllen, Nassau Bay, North Houston, Orange, Pasadena, Port Bolivar, Port Arthur, Pearland, Richmond, Rice Village, River Oaks, Rosenberg, Rosharon, Rio Grande Valley, Santa Fe, San Antonio, San Leon, Seabrook, Shoreacres, Sienna Plantation, South Houston, Sugar Land, Southbelt Ellington, Spring, South Padre Island, Texas City, Taylor Lake Village, The Woodlands, Tiki Island, Tomball, Victoria, Uptown Houston Galleria, Webster, West Columbia, West University Place, Weihmar, and throughout Texas.
Webpage is intended solely for residents of Texas or Persons seeking representation within Texas. An Attorney-Client relationship only occurs when both parties agree that the Attorney will represent the Client and will not be created until that agreement occurs. Website and all of its pages is intended to be used for educational purposes and does not constituted as legal advice. All information on every page of the website does NOT suggest or claim that the attorney has a specialization in any area of legal practice or certification. Attorney not certified by the Texas Board of Legal Specializations.
"John is very professional and great at what he does! He asks questions to be informed of your case so he can give you the best options and advice. He genuinely wants to help you and wants to make a good outcome for you. Would definitely recommend him to people needing his services!"