Pascoe Law Firm
Neck Fractures
Principal office located in Friendswood, Texas.
Available to service League City, Webster, Pearland, Galveston, and the surrounding areas within Texas.
Neck Fractures
A neck fracture is a break in one or more of the seven cervical bones. The vertebrae are the bones that make up the spine. The seven bones in the neck are the cervical vertebrae. They support the head and connect it to the shoulders and body. A fracture, or break, in one of the cervical vertebrae is commonly called a broken neck. The cervical vertebrae in the neck are labeled C1-C7. They protect the spinal cord, support the neck and allow for movement.  A cervical neck fracture is often a serious condition that can produce life-altering consequences. The neck is particularly vulnerable to breaking or fracturing. High-speed collisions or an accident with a severe impact can fracture or injure vertebrae in the neck. The fracture is a result of a break in the cervical vertebrae that affects its continuity. If specific cervical neck vertebrae are fractured, paralysis can occur, including paraplegia and quadriplegia.
At the Pacsoe Law Firm, our Neck Fracture Lawyer knows that in mere seconds an accident can cause a neck fracture that changes a life forever. Our Neck Fracture Attorney knows from experience that neck fractures can be much more complicated than they initially appear. We also understand that no two people heal the same or are affected by even very similar injuries in the same way either. However, insurance companies don't seem to care about much other than their own bottom lines. When one of their policyholders is responsible for a car accident or another type of event that causes a serious neck injury for someone else, insurance company adjusters are often quick to make the victim a "fair and generous" settlement offer. Unfortunately, this offer is rarely as fair as it may initially seem.
Categories of Neck Fractures
Cervical fractures and dislocations are typically classified according to their region/location and injury/fracture pattern. Because of the unique anatomy of the spine in the region close to the head, cervical injuries are categorized as
occipital-cervical
(occiput-C2) and
subaxial cervical spine
(C3-C7) injuries. Within each of these categories, injuries are further stratified according to the specific location of injury and injury/fracture pattern.
​
Occipital-Cervical Spine (Occiput-C2)
Atlanto-Occipital Dislocation (AOD)
Occipital Condyle Fracture
Atlanto-Axial Instability
Atantoaxial Rotatory Subluxation
Atlas Fractures (C1)
Odontoid Fractures (C2 dens)
Traumatic Spondylolisthesis of the Axis (C2)
Axis Fractures (C2 vertebral body)
Subaxial Cervical Spine (C3-C7)
Distraction-Flexion (Facet fracture/dislocation)
Vertical Compression (Burst fracture)
Compression-Flexion (Teardrop fracture)
Compression-Extension
Distraction-Extension
Lateral Flexion 
Common Causes of a Neck Fracture
A neck fracture is caused by severe trauma to the neck, which is strong enough to break the vertebra. Trauma may be caused by:
 Falls
Car, motorcycle or pedestrian collisions
Diving into shallow water
Severe and sudden twist to the neck
Severe blows to the head or neck area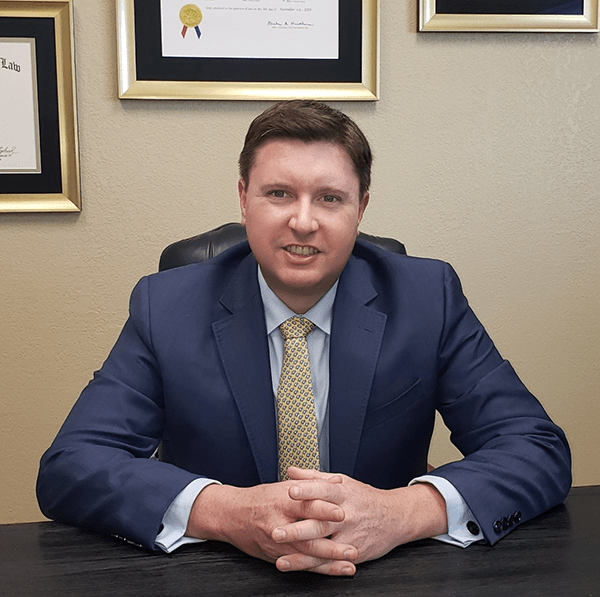 Symptoms Of An Injury To The Cervical Spine
 Individual suffering through the beginning stages of a neck fracture often experience a variety of basic symptoms. Many of these include:
Severe pain (especially when turning the head)
Tenderness and swelling
Muscle spasm
Bruising
Stiff neck
Numbness
Puffiness and redness
Lack of mobility
Without diagnosis and proper treatment, a fracture to vertebrae in the neck can cause severe symptoms and even paralysis. Many of these include weakness and numbness in the arms and legs, uncontrollable defecating and urinating, and the inability to walk or stay balanced. ​You will most likely be taken to a hospital. The doctor will ask about your symptoms, physical activity, and how the injury occurred.
Imaging Tests to Check For Neck Fracture
The doctor will examine the injured area and perform a complete neurological exam. Imaging tests may include:
X-rays —to look for breaks in the bones or a dislocation of the vertebrae
MRI —provides cross-sectional images to look for spinal cord damage
CT scan —to analyze bone injury and to see if the spinal cord is compressed by a collection of blood
Talk To An Experienced Texas Neck Fracture Attorney
​What most people who fracture their neck don't know is that the initial effects of a neck injury may just be the tip of the iceberg. Complications often arise, which can permanently keep neck injury victims from participating in work, earning a living or doing things that they once enjoyed. At the Pascoe Law Firm we use our experience and understanding of neck fractures to account for the true impact of a neck injury. We frequently work with experienced professionals who can tally the effects of an injury. We then prepare for trial, fighting for this full and fair level of compensation. Pascoe Law Firm provides free consultations regarding legal action after a neck fracture. Contact us online or by phone to speak with an experienced Houston and Galveston area neck fracture lawyer about your situation. If have fractured or injured your neck call our
Personal Injury Attorney
at 
713-829-4317
.  Hablamos Español.
Attorney, John D. Pascoe and the Pascoe Law Firm, is responsible for the content on this website, principal office and only office located in Friendswood, Texas. Servicing: Alvin, Angleton, Atascocita, Austin, Bay City, Bacliff, Baytown, Beaumont, Bellaire, Brazoria County, Brookside Village, Brownsville, Clute, Conroe, Clear Lake, Clear Lake Shores, Chambers County, Corpus Christi, Channelview, Cypress, Dallas, Danbury Dickinson, Deer Park, East Houston, El Largo, Freeport, Friendswood, Fresno, Fort Bend County, Fort Worth, Galveston, Galveston County, Greenspoint, Gulfgate, Harris County, Hitchcock, Houston, Houston Heights, Huffman, Humble, Huntsville, Harlingen, Jefferson County, Katy, Kemah, Lake Jackson, La Marque, La Porte, League City, Laredo, Liberty County, Manvel, Memorial City Houston, Midtown Houston, Missouri City, Montgomery County, Montrose Houston, McAllen, Nassau Bay, North Houston, Orange, Pasadena, Port Bolivar, Port Arthur, Pearland, Richmond, Rice Village, River Oaks, Rosenberg, Rosharon, Rio Grande Valley, Santa Fe, San Antonio, San Leon, Seabrook, Shoreacres, Sienna Plantation, South Houston, Sugar Land, Southbelt Ellington, Spring, South Padre Island, Texas City, Taylor Lake Village, The Woodlands, Tiki Island, Tomball, Victoria, Uptown Houston Galleria, Webster, West Columbia, West University Place, Weihmar, and throughout Texas.