Pascoe Law Firm
CAR ACCIDENT LAWYER
Principal office located in Friendswood, Texas.
Available to service League City, Webster, Pearland, Galveston, and the surrounding areas within Texas.
Home » Memorial Day Car Accident Lawyer
Memorial Day Car Accident Lawyer
Memorial Day Weekend: The Deadliest U.S. Holiday for Car Accidents
How to Reduce your Car Accident Risk this Memorial Day Weekend
​The American Automobile Association (AAA) estimates that 39.3 million Americans will travel more than 50 miles over the 2017 Memorial Day weekend, the most since 2005. Of that number, about 88 percent will be driving. With so many cars on the road, it is imperative for drivers to be extra careful to avoid an accident. The National Safety Council (NSC) found that over the last decade, the Memorial Day holiday weekend has averaged an 11.5 percent increase in traffic fatalities compared to similar non-holiday periods. The council estimates approximately 450 traffic fatalities and another 45,000 "medically consulted injuries" will result over this Memorial Day weekend.
Holiday Safe Driving Tips
​Driving safety tips:
Avoid Distracted Driving: especially using your cell phone. If you need to communicate with friends or family have a passenger send the message or pull over.
Leave Plenty of Time to Reach Your Destination.
Use Vehicle Seat belts: make sure everyone in the vehicle is using safety belts and children are in appropriate child seats or booster seats.
Avoid Drowsy Driving: Do not drive when very fatigued.
Do Not Drive Impaired by Drugs or Alcohol: assign a designated driver or arrange to sleep at your location if you become intoxicated.
Leave Early: if possible, drive early in the morning when the sun is up but before the worst of the traffic begins.
Do Not Engage In Aggressive Driving: if someone tail gates you, pull over and let them pass.
Leave Space In Front: Keep a four second space between your vehicle and the vehicle in front of you on the freeway.
Follow Speed Limits and Traffic Signals.
Drive Defensively: keep an eye out for cars running red lights or driving erratically and stay out of their way if possible.
Knowing these dangers probably will not deter you from driving to your holiday celebrations. But keep in mind today's No. 1 safety tip: Texting or other distracted driving is more dangerous than driving drunk. If you need to tell your relatives you are running late, pull over.
How Do Each Major Holiday Weekend Rank for Fatal Car Accidents?
    1.   Memorial Day Weekend
312 fatal accidents per year
Deadliest City Nationally: Houston
In assessing driving risks, using statistics from the National Highway Traffic Safety Administration show traffic fatalities over all the major holidays. Memorial Day led with an average of 312 fatal accidents per year over the period 2011 to 2015. You are four times as likely to die in a traffic accident over the Memorial Day weekend as over a regular weekend. AAA forecasts that 39.3 million Americans will travel more than 50 miles over an average Memorial Day weekend. Of that number, an estimated 34.6 million, or 88 percent, will be driving.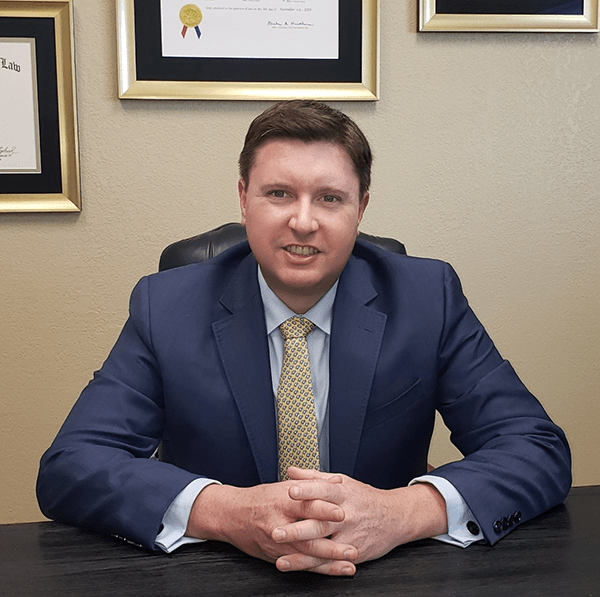 308 fatal accidents per year
A lot of people spend this holiday at barbecues, drinking, or celebrating at the beach or someones pool. As a result, this weekend has a high amount of traffic accidents.
    3.    4th of July Weekend
307 fatal accidents per year
Deadliest City Nationally: Houston
Driving on any of the big summer weekend holidays is much more dangerous than on a normal weekend. The most dangerous single day — rather than weekend — is July 4, perhaps because many families are driving at night to and from fireworks displays.
     4.    ​Easter Weekend
280 fatal accidents per year
This holiday has a lot of people on the roads. Many travel to celebrate this religious holiday with their family by visiting loved ones or meeting to attend religious services together.
     5.    Thanksgiving Weekend
258 fatal accidents per year
While this is one of the most traveled holidays, many travel longer distances by planes or trains. This might reduce some of the auto related accidents that occur. However, the statistics speak for themselves and still a very dangerous holiday to be on the road.
      6.   New Year's Eve / New Year's Day
245 fatal accidents per year
Deadliest Cities: Houston
Surprisingly, New Year's weekend was the second-least dangerous holiday, with an average of 245 fatal accidents per year between 2011 and 2015. It may be that years of public service announcements have convinced party-goers not to drink and drive.
      7.   Christmas
231 fatal accidents per year
Deadliest Cities: San Antonio
Christmas had the lowest level of fatalities at 231.
Leading up to Christmas the month of December has an increase in the amounts of auto accidents compared to other months. This could be due to the weather. But, Often many of these accidents are due to the increased amount of people shopping for the holiday season, attending holiday parties, and visiting friends and family.
​Holiday Weekend Auto Accident Attorney
If you or a loved one is dealing with an accident or injury, you have enough on your plate. Let an experienced accident attorney fight for you. Call our accident attorney at the Pascoe Law Firm today for a FREE consultation. You can reach us at 
713-829-4317
 for a free consultation and prompt investigation. If you are or a loved one has been injured and suffered personal injury, call the Pascoe Law firm to speak with accident lawyer. The Pascoe Law Firm provides a free personal injury consultation for car accident victims. Call or contact us online to speak with a
 Car Accident
 if you or a family member over a the holiday weekend. Hablamos Español.