Pascoe Law Firm
Megabus Accident
Principal office located in Friendswood, Texas.
Available to service League City, Webster, Pearland, Galveston, and the surrounding areas within Texas.
Texas Megabus Accident Lawyer
While over 360 million people in the United States take buses like Megabus every year, only about 20,000 are injured in bus accidents. This proportion is much lower than in regular cars. In fact, according to the Transportation Research Institute, only about 63,000 buses are in any kind of accident every year, including fender benders. Overall, buses are a very safe form of transportation, and accidents are rare. With statistics like these, along with evidence from recent crashes, it is not difficult to believe that some negligence has been involved with this recent rash of Megabus accidents. In fact, several victims of these crashes have successfully filed lawsuits against Megabus to cover the bills and pain and suffering associated with the crashes.
Mega Bus is known for its extremely low fares, and one of the criticisms against the company is that it may be cutting corners to continue to keep its operating costs down. The use of poorly manufactured or designed parts or the failure to perform regular maintenance of buses can increase the likelihood that critical systems will fail when relied upon to prevent an accident. In addition to cutting corners, it is suspected that drivers may be overworked and not given an adequate amount of time to rest between shifts, which only serves to exacerbate the chances of being involved in an accident.  As most buses do not offer seatbelts, there is a risk of being thrown from the crash. Similarly, the large volume of passengers on a bus can mean that it is difficult for all passengers to be treated quickly. Sometimes these crashes are no fault of the bus driver or Megabus itself, but when the company's negligence contributes to a crash, the tragedy is that much worse.
Causes of Mega Bus Accidents
Stressed and fatigued drivers, poor maintenance schedules or poor bus designs may all be contributing factors to the increased rate of accidents involving large buses. However, it is the responsibility of bus companies to ensure the safe travel of every one of the passengers using their services. Cheap bus fares ultimately come at a price that results in dire consequences for the passengers and those who share the roads with buses owned by large bus companies that offer these cheap fares. Compromised safety often involves a lack of maintenance, inadequate employee training programs and the use of subpar equipment. The most common causes of bus accidents include the following:
Poorly Maintained Buses — When buses are not maintained or inspected for safety concerns on a regular basis, there is an elevated risk that critical components of the vehicle will fail, causing the driver to lose control of the bus or to be unable to avoid a collision.
Defective Equipment — If an accident is caused a defective device or component; it is the responsibility of both the bus company and the manufacturer to provide compensation to those who are harmed should the defect result in property damage or bodily harm.
Distracted or Fatigued Bus Drivers — Some commercial drivers are forced to work longer shifts and get far less rest between shifts despite laws that regulate the length of shifts and rest required for the safe operation of commercial vehicles. Drivers may falsify logs to work longer shifts or be encouraged to work for longer than they should. Fatigue and distractions from devices such as phones and mobile electronics increase reaction time and make it more difficult for drivers to react in time to prevent collisions.
Drug and Alcohol Use by Bus Operators — Should a driver be found to be under the influence of drugs or alcohol at the time of an accident, he or she may be held liable for any injuries and property damage that result. The doctrine of vicarious liability allows victims to hold the employer responsible as well; as it is the responsibility of employers to ensure drivers do not have a history of reckless behavior and substance abuse as well as to test drivers regularly to ensure they comply with the law.
Types of Injuries Occurring on Mega Buses
​The severity of injuries sustained by passengers on Mega Buses can vary depending upon the circumstances of the accidents. Victims have reported being injured when being thrown from their seats, when windows have shattered, and by debris caused in the wreckage on the scene. Common injuries include the following: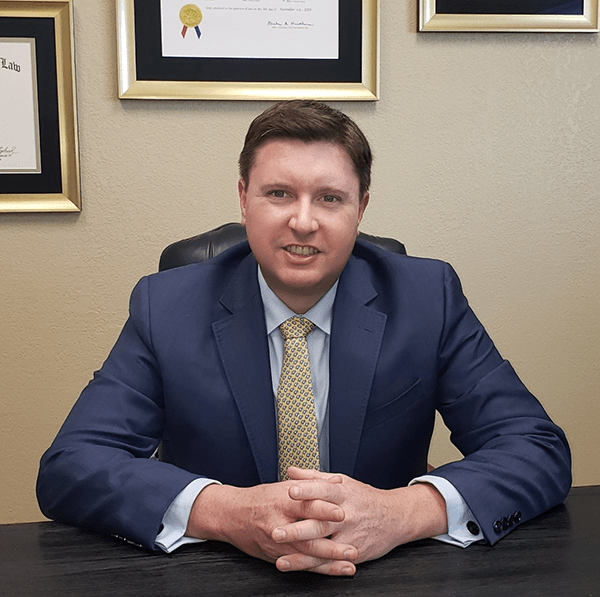 Lacerations – caused by glass, metal or debris from other vehicles or contact with the ground.
Bone Fractures – broken or shattered bones due to sudden impact with objects or from being thrown out of one's seat.
Traumatic Brain Injuries – caused by blows to the head or spine. These injuries can be as minor as a concussion or lead to more severe conditions which may not present symptoms until weeks or months after the initial injury.
Amputations – caused by severe injuries or infections. These injuries are more likely when the victim is traveling in another vehicle that has been struck by the bus.
Paralysis – partial or complete paralysis from the location of an injury to the spine downward. The cost of caring for a loved one who has been paralyzed is tremendous and often places undue stress on the victim's family who must not only provide constant care but find a means of paying for ongoing treatment.
The Rights of the Injured Due to Megabus Crashes
​​If you have been injured due to the recklessness of a bus driver or the failure of the Megabus company to properly maintain its vehicle, you are entitled to receive compensation for the cost of your medical bills, lost wages, out of pocket expenses and pain and suffering. Bus companies continue to place a higher priority on their bottom lines than on public safety and should be held accountable for their negligent choices and behavior.
During your consultation, you will be informed of your legal rights and options. Our legal team will gather all pertinent information required to conduct our in-house investigation so that we can establish whether you have a case and begin to build it if you do. Let us focus on your case so that you can focus on healing from your injuries and trying to get your life back after a Megabus accident. Our Attorney will fight to protect your legal rights and keep you informed of how your case is going.
​Why The Megabus Business Model Causes Accidents?
Megabus, is a bus transportation company that offers discounted price for some tickets, if purchased well in advance. For example, some tickets are priced at $1, in addition to an online booking fee of $2 per transaction. Megabus follows the yield management model, typically used by airlines, where the lowest fares are offered to those who book early. Only one or two seats are sold for $1 per schedule, so the less popular schedules tend to be less expensive. Bus stops may be in public streets, bus stations, outside railroad stations or transportation centers in major cities, or on college campuses or at shopping centers in other cities.
​Megabus is an affordable and convenient way to travel around the country, but recent safety concerns have led many people to question whether the money saved by choosing Megabus is worth it. The company frequently claims they adhere to all the proper safety and regulations.  However, the news of a Megabus crash every few months has made many concerned about the hiring and training of staff, as well as the overall safety and maintenance of their fleet.
Contact A Texas Megabus Accident Lawyer Today
The Pascoe Law Firm is committed to protecting the rights of passengers injured in Mega bus accidents in Houston and across Texas. Our law firm represents injured people and has experience investigating and litigating bus accident cases. If you have been injured in a bus accident due to the negligence of the driver or the bus company, you may want to talk to an experienced attorney to go over what legal rights you have available to you following a Megabus accident. We have the experience and resources necessary to go up against large bus companies like Megabus. Call our Houston bus accident lawyer at the Pascoe Law Firm today for a free consultation on your case at 
713-829-4317
. For more information visit our main
 Bus Accident 
page.