Pascoe Law Firm
Mardi Gras Car Accident
Principal office located in Friendswood, Texas.
Available to service League City, Webster, Pearland, Galveston, and the surrounding areas within Texas.
Home » Mardi Gras Car Accident
Galveston Mardi Gras Car Accident Lawyer
Well over 300,000 people celebrate Mardi Gras in Galveston alone. Enthusiasm for Fat Tuesday is also spread in popularity and thousands come annually to Galveston Island to celebrate. Sadly, the carnival atmosphere can bring danger along with it the fun. Just as New Year's Eve and New Year's Day can be deadly holidays, Mardi Gras be deadly too. The risk of personal injury and car accidents during Mardi Gras is real. During one recent Mardi Gras season, from the Friday before Mardi Gras to the end of Tuesday, there were over 600 car crashes.
The Texas Department of Transportation even reported that in 2017 the amount of car crashes in Texas on Mardi Gras almost doubles compared to an average day. Alcohol was involved in more than 150 of the accidents. Alcohol in cases increases issues of negligence, liability and responsibility become more complex. Harm is often the result of third parties who may be unaware of their role in a situation or simply don't care. Amid crowds and costumes, they may also be unidentifiable or unapproachable. If this is the case make sure you try to identify an identifiable characteristic of the other party or try and get their license plate number.
Galveston Mardi Gras Safety Tips
​Mardi Gras arrives this year on February 14- 25. Let's make it a festive holiday but not a deadly one. Take these safety steps.
Be a defensive driver: Even if you don't drink and drive, realize that other people will. If you see vehicles going over the speed limit or weaving, avoid them. Obey all traffic and speed laws yourself. If you are driving near a Mardi Gras parade, realize that there may be delays due to the crowds and parades. Don't become impatient. Don't try to make stop lights you aren't going to make. Also, don't try to drive through the crowds too quickly.
Don't drink and drive: It's fine to enjoy yourself on Mardi Gras. But if it involves alcohol, even if it's only one drink, don't drive. Take an Uber or have a designated driver picked out before the festivities begin.
Consider public transportation: Public transportation may be the safest option to avoid intoxicated driving and being tempted to drive while inebriated.
Be aware of inebriated people: Drinking is a huge part of Mardi Gras, and few alcohol vendors question whether the latest customer has already had enough or too much to drink throughout the night. This usually results in a constant supply of aggressive drunks and inebriated drivers who put everyone in danger. Being aware of this can help you take precautionary measures to ensure your safety.
Be aware of the floats: While floats may seem harmless enough, they can be quite dangerous. Their size can cause them to crash in certain situations. Unsecured float components have broken off or become loose and struck innocent bystanders.
Be on the lookout for beads and trinkets:  A large part of Mardi Gras fun comes when float riders throw beads and trinkets at celebrators. Tossed objects have been known to strike spectators in the head, eyes or face and even knock them unconscious. Trying to scoop beads from the path of oncoming floats and tractors can be ill-advised as well. Add to that the fact that the beaded strings come apart easily and are attractive to small children.
 Walk defensively: Danger during Mardi Gras is not limited to those behind a wheel. Drunk drivers often hit pedestrians in the street. Accidents have occurred when drivers drive into crowds. You can also be hit as a pedestrian by drunk, distracted, or even angry drivers, who are growing impatient with the crowds. Be very careful when walking. When crossing the street, make sure no cars are coming from any direction. Make sure you can make it safely across the street before crossing.
Following these steps can help ensure that you are able to enjoy the wonderful holiday while still keeping safe.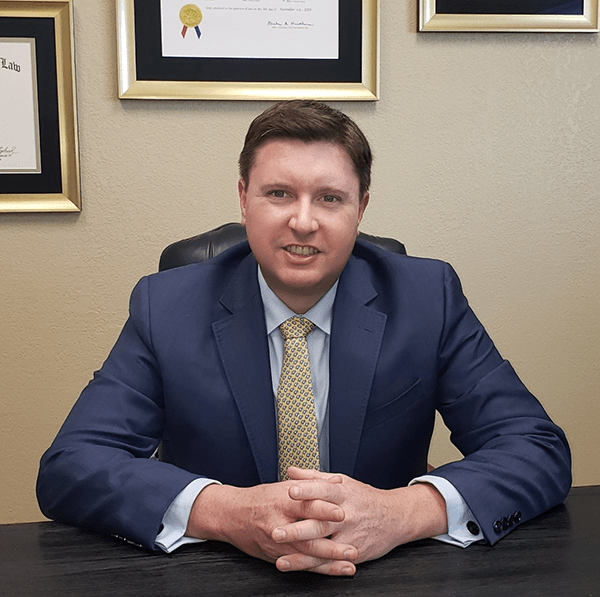 Dealing With Personal Injuries After Mardi Gras
​Mardi Gras is a time that should be fun and exciting, but it's also a time when all sorts of activities, events and people are packed into limited space. Victims are left wondering who they can turn to in order to set things right. In many cases, it can be hard to tell exactly who is responsible. If you get injured, it's important to:
Document the location of the incident and any involved parties.
File a police report, if needed, and record any financial damages incurred.
Keep records of any medical bills or hospital visits.
Take pictures of injuries and damaged property
​Specific steps should be taken any time you are involved in a vehicle accident. The steps include:
Move the damaged car out of the traffic lane as quickly and safely as possible
Call local law enforcement and ask for an ambulance when necessary
Give the police officer written evidence of insurance coverage including the employer's name and insurance company along with the policy number
Be sure an accident report is submitted to the Texas Department of Motor Vehicles
Never discuss responsibility for the car accident or any details or circumstances about the wreck with anyone other than with the police or retained attorney that represents your legal interest.
How Can I Be Injured in a Mardi Gras Crash?
Mardi Gras crashes can involve many different types of collisions. These devastating collisions are far more likely to lead to permanent or fatal injuries for anyone involved. Mardi Gras auto accidents often lead to:
Brain trauma
Spinal cord damage
Broken bones
Internal organ injuries
Burn injuries from vehicle fires
Any of these forms of trauma can cause permanent disabilities in survivors and require not only extensive emergency medical procedures, but long-term medical care and rehabilitation. These costly procedures can leave innocent victims with massive debts that they did not cause, but must now deal with. However, proving fault in a legal case can make the driver and his or her insurance provider that caused your accident pay for your losses so that you can recover as much as possible and without devastating debt.
How Can I Find Success in My Mardi Gras Car Crash Case?
​If you are recovering from being the victim of a Mardi Gras crash or are grieving the death of a loved one from such an incident, it may seem obvious that the reckless driver is responsible. However, that does not mean that your legal case will be open and shut. You still have to prove how your incident happened, who caused it, and how much compensation you should receive. Only through collecting and presenting in-depth evidence and eye witness testimony can you have the best chance at finding complete success and receiving compensation that pays for your recovery. But with the help of a skilled Mardi Gras accident lawyer, you can focus on recovery while your case is on its way to success.
Do I Really Need A Lawyer For My Mardi Gras Car Accident?
​Most people don't know what to do after they get into a car accident. They know to call the police, but what next? Navigating all the different issues in the aftermath of an accident can be very difficult, especially if you had an accident with a fellow Mardi Gras guest.  Our Mardi Gras Accident Attorney fights for the rights of those who suffer injury after being hit by another vehicle. All drivers have a duty to drive with caution. The Pascoe Law Firm represents accident victims in the Galveston County and Harris County areas. We are very familiar with the serious injuries that can occur in accidents. Our Mardi Gras Car Accident Lawyer is committed to holding negligent drivers fully responsible for their actions. You can reach us at 
713-829-4317
 for a free consultation and prompt investigation. If you are or a loved one has been injured and suffered personal injury, call the Pascoe Law firm to speak with accident lawyer. The Pascoe Law Firm provides a free personal injury consultation for Mardi Gras accident victims.
Attorney, John D. Pascoe and the Pascoe Law Firm, is responsible for the content on this website, principal office and only office located in Friendswood, Texas. Servicing: Alvin, Angleton, Atascocita, Bay City, Bacliff, Baytown, Beaumont, Bellaire, Brazoria County, Brookside Village, Clute, Conroe, Clear Lake, Clear Lake Shores, Chambers County, Channelview, Cypress, Danbury Dickinson, Deer Park, East Houston, El Largo, Freeport, Friendswood, Fresno, Fort Bend County, Galveston, Galveston County, Greenspoint, Gulfgate, Harris County, Hitchcock, Houston, Houston Heights, Huffman, Humble, Huntsville, Jefferson County, Katy, Kemah, Lake Jackson, La Marque, La Porte, League City, Liberty County, Manvel, Memorial City Houston, Midtown Houston, Missouri City, Montgomery County, Montrose Houston, Nassau Bay, North Houston, Pasadena, Port Bolivar, Port Arthur, Pearland, Richmond, Rice Village, River Oaks, Rosenberg, Rosharon, Santa Fe, San Leon, Seabrook, Shoreacres, Sienna Plantation, South Houston, Sugar Land, Southbelt Ellington, Spring, Texas City, Taylor Lake Village, The Woodlands, Tiki Island, Tomball, Victoria, Uptown Houston Galleria, Webster, West Columbia, West University Place and throughout Texas.
Webpage is intended solely for residents of Texas or Persons seeking representation within Texas. An Attorney-Client relationship only occurs when both parties agree that the Attorney will represent the Client and will not be created until that agreement occurs. Website and all of its pages is intended to be used for educational purposes and does not constituted as legal advice. All information on every page of the website does NOT suggest or claim that the attorney has a specialization in any area of legal practice or certification. Attorney not certified by the Texas Board of Legal Specializations.
"John is very professional and great at what he does! He asks questions to be informed of your case so he can give you the best options and advice. He genuinely wants to help you and wants to make a good outcome for you. Would definitely recommend him to people needing his services!"