Pascoe Law Firm
Mail Truck Accident
Principal office located in Friendswood, Texas.
Available to service League City, Webster, Pearland, Galveston, and the surrounding areas within Texas.
Home » Mail Truck Accident
Mail Truck Accident Lawyer
Postal Delivery Accident Causes
​There are 214,933 vehicles in the USPS fleet, including a variety of large and small trucks, vans, and smaller vehicles. It is one of the largest civilian fleets of vehicles and employees in the world, serving 155 million addresses within the U.S. and its territories. With all of these vehicles comes the risk of collisions. After all, mail drivers are no different than anyone else. They can become distracted, overly tired, and intoxicated. They can also speed, run red lights or stop signs, and drive recklessly, all of which can lead to crashes. Other frequent causes include:
Frequent Stops and Slow Speed – Mail delivery trucks can be part of accidents because they are not entirely like other vehicles. Mail carriers may drive below the speed limit and make irregular stops along their routes, which could be on roads where other vehicles travel 55 mph. Many of these roads do not have shoulders, so the mail truck stops on the road and blocks traffic. This slow stop-and-start process can confuse other motorists and lead to accidents.
Improperly Loaded or Secured Cargo – This is a common cause of mail truck accidents. If the loader, driver, or mail carrier in charge of the truck did not properly secure the letters and packages as well as the truck's doors, then it is possible for cargo to fall out of the truck and cause accidents.
Wrong-Side of Vehicle Driving– Is another common issue that can lead to collisions and is often more prevalent in rural areas than in the city. In some rural areas, postal carriers are not provided with an official truck with the pedals and wheels on the right side of the vehicle. Instead, they have an older vehicle or use a personal car. To make their lives a little easier, some mail carriers will drive from the passenger seat rather than sit in the driver's seat. This means they are reaching over to control the steering wheel and hit the gas and brake pedals. Being too far away significantly delays reaction times and prohibits full control of the vehicle, which could cause accidents.
Wrong Side of Road Driving – Also, some mail carriers attempt to save time by driving on the wrong side of the road. This is often an issue on rural or quiet suburban roads where mail carriers may feel like there is no need to go past homes only to turn around and drive down the right side correctly. However, carriers never know when there will be another car on the road and driving on the left can easily lead to accidents.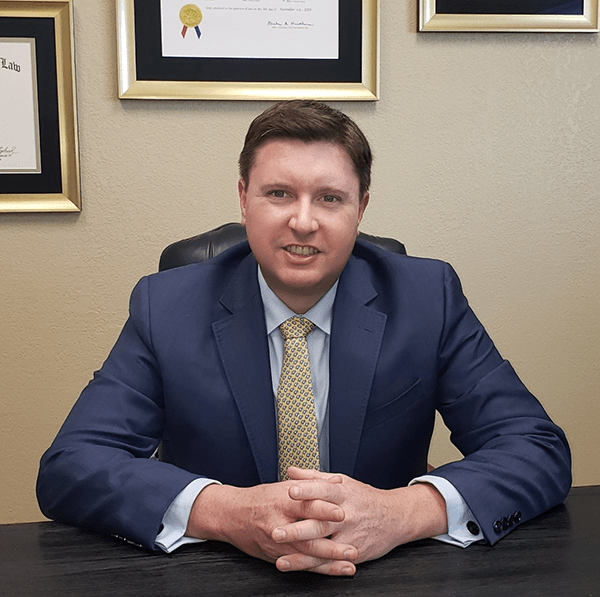 Filing a Claim with the USPS
Following a collision with a mail truck, you should contact a Houston truck accident lawyer who has experience in seeking compensation from the federal government. Your case is unique and you need an attorney who knows what to do to gain you the maximum compensation as soon as possible. In many vehicle accidents, you would file a third-party claim with the responsible driver's auto insurance company. For collisions with commercial vehicles and trucks, this is usually the employer's insurance. However, when you are hurt in a crash with a mail truck, the carrier's employer is the United States government. These vehicles are not insured by another company because the government acts as a self-insurer. Instead, you must file a damage, injury, or death claim with the USPS. This includes filling out the proper forms, which will require details regarding why you are making this claim and the amount of compensation you need. The USPS has up to six months to reply to you. You should have an experienced attorney help you with this process to increase the likelihood of an approved claim.
Time is Important When Filing an Injury Claim against USPS
Whenever you have a claim against a government entity, it must be filed immediately in order to secure your right to claim compensation. For this reason, it is important to retain legal representation quickly in order to make sure that your case is built properly and filed in the appropriate court within the required statute of limitations.
Following your initial claim, you will receive a response from the government regarding your case and the amount of compensation— if any— it has agreed to provide for your injuries.
 If the initial response is not in your favor, you have the option to file a lawsuit within six months to contest the ruling and claim additional damages.
It is during this time that you need to build your case and establish both the fault of the government employee and the financial value of your injuries.
Filing a Lawsuit Under the Federal Tort Claims Act
To attempt to recover compensation for your injuries through the government, you must file a lawsuit in federal court under the Federal Tort Claims Act (FTCA). This enables you to say that you were hurt in an accident with a federal government vehicle, which was caused by the government employee's negligence, and you deserve compensation for your injuries. To recover under a FTCA claim, your attorney must show that:
Your property damage or personal injuries were caused by a federal government employee
The government employee was working at the time
The government employee acted negligently or wrongfully
That negligent or wrongful act is what led to your injuries or damage
There are a number of procedural rules surrounding lawsuits based on the FTCA. You should work with an attorney who can represent you in federal court and who has experienced with FTCA claims to ensure you file your lawsuit in the proper place within the correct amount of time.
Contact a Houston Mail Truck Accident Lawyer for Help
Whenever you are dealing with the government, it is far more beneficial to lean on the knowledge and experience of an attorney than to attempt to go through the process by yourself. If you were in an accident with a mail truck and now you do not know where to turn to recover compensation for your injuries, contact the Pascoe Law Firm right away. We understand that the differences between car accidents with a normal person and a car accident with a government vehicle. You are not alone in your confusion. We can guide you through the administrative process with the USPS and fight to protect your legal rights. Contact us today at 
713-829-4317
or visit our 
Delivery Truck Accident 
page for more information.