Pascoe Law Firm
Lane Change Truck Accident
Principal office located in Friendswood, Texas.
Available to service League City, Webster, Pearland, Galveston, and the surrounding areas within Texas.
Home » Lane Change Truck Accident
Lane Change Truck Accident Lawyer
How Lane Change Accidents Happen
With multi-lane highways, it's not uncommon for vehicles to make lane changes often in order to pass other vehicles or get out of the way of cars. In some cases, there may be an accident or something blocking the road ahead and it may be necessary to change lanes quickly. When this happens, sometimes drivers forget their due diligence and end up hitting the car beside them. When semi-trucks and passenger cars share the roadways, they both tend to have a lot of assumptions and expectations about each other. For example, semi-truck drivers tend to believe that motorists know how to stay out of a truck's areas of limited vision. Drivers of passenger cars, on the other hand, think that truck drivers can see them since they're traveling next to them or behind them. Because of this, motorists tend to drive carelessly around trucks, and vice versa.
​When a semi-truck hits a passenger vehicle, multiple vehicles are often affected. That's because the smaller vehicle usually spins out due to the impact. This spin-out can cause vehicles ahead and behind the car to get hit as well. The impact can also cause cars to spin into another lane on the other side of the freeway, causing additional collisions and damage. When it's all said and done, a lane change accident can cause hundreds of thousands of dollars in damage as well as severe injuries and even fatalities. While a safe lane change takes just a few seconds to execute, the outcome of an unsafe one
Common Causes of Lane Change Truck Accidents
Trucks must perform many lane changes just like any other vehicle on the road. However, a safe lane change can be much more complex for a large vehicle such as a six-wheel cargo truck or an 18-wheeler. Commercial truck drivers are supposed to be trained on how to safely operate their vehicles before they are allowed to take to the road.  However, many of these wrecks occurred due to careless truck drivers or negligent trucking companies sending unqualified drivers or vehicles onto the roads. A truck wreck caused by a negligent lane change can be devastating. Even though many roads are small and ill-equipped for large trucks, a truck driver is responsible for performing safe lane changes and turns. Some of the leading causes of lane change truck accidents include:
Distracted Drivers – A truck driver who takes their eyes off the road for just a moment can cause a terrible wreck. Safe lane changes are virtually impossible when the truck driver is speaking on their phone, eating, or adjusting some setting on their vehicle's console.
Exhausted or Intoxicated Drivers – Performing a safe lane change is impossible when a trucker is under the influence of drugs or alcohol. Similarly, overworked, tired drivers can have a difficult time conducting routine actions such as a lane change.
Failing To Use Turn Signal – Truck drivers often violate state law by neglecting to use a turn signal when changing lanes.
Failing To Check Mirrors Or Consider Blind Spots – Some truck drivers will assume that other cars will get out of their way, and therefore they don't always check in all directions when making a lane change.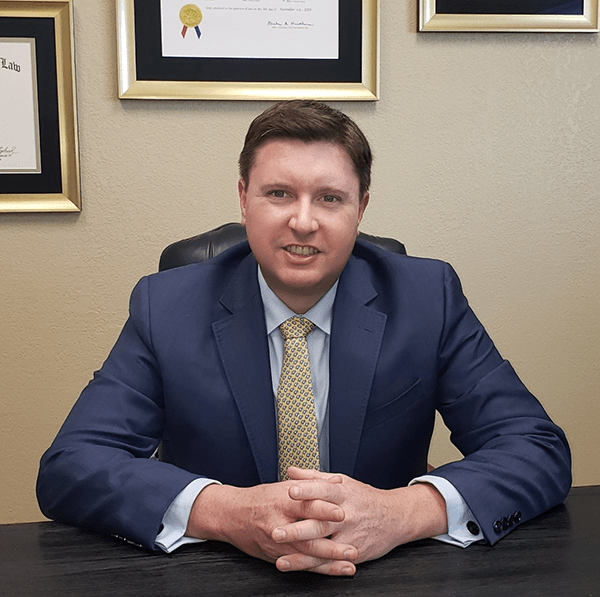 Injuries and Damages in Lane Change Accidents
Truck Lane Change Lawyer Unsafe lane change accidents often occur at high speeds, causing vehicles to swerve wildly out of control and to rollover, crash into other vehicles, cross medians or strike other objects. Consequently, severe injuries can occur:
Traumatic brain injuries
Spinal injuries
Internal injuries
Broken limbs
Disfigurement
Paralysis
Back and neck injuries
Death
What to do if You are Involved in a Lane Change Truck Accident
​Unfortunately, even the best drivers cannot account for the carelessness and recklessness of others. In the event that you are involved in a lane change truck accident, here are some of the things you should do to make sure that you can recover compensation for your injuries:
Record Information about the Accident – Write down as many facts as you can about the accident. Things of which to make note include names of the other drivers involved in the wreck, their insurance information, whether any of the vehicles had damage prior to the accident, and whether anyone else saw the accident occur.
See Your Doctor – After an accident, it is important to see a physician so that your injuries are diagnosed and documented. Failure to do so can give the insurance company an opportunity to argue that you are not as seriously injured as you claim to be or that some intervening event was the actual cause of your injuries.
Call a Truck Accident Lawyer – Calling a lawyer as soon as you can after an accident will stop the annoying phone calls from insurance adjusters and an experienced truck accident attorney will protect your rights so that you can focus on recovering from your injuries.
What Truck Drivers Can Do To Prevent Lane Change Accidents
​Fortunately, there are things that truck drivers can do to prevent lane change accidents.
They should stay in the right lane as much as possible and only change lanes when absolutely necessary.
Start signaling well in advance, other drivers can see what the truck driver plans to do and adjust their driving accordingly.
Truck drivers should also keep plenty of room between their truck and the vehicle in front of them. This reduces the risk of not only rear-ending the car in front of them, but it also eliminates the need to change lanes quickly in order to avoid an accident.
Lastly, truck drivers can improve their visibility by keeping mirrors clean and properly mounted. It may also be a good idea to install extra mirrors on the sides of the truck.
Our Texas Truck Accident Lawyer Can Help
A lane change accident is no minor issue, especially if a large truck is involved. Such an incident can result in serious injuries and even death. If the truck driver is at fault, you may be able to recoup compensation from multiple avenues. The truck driver, the trucking company, and insurance companies could all be held liable. If you have been injured in a truck accident, let our Houston truck accident lawyer at the Pascoe Law Firm help. Hiring a lawyer may be the last thing on your mind after suffering a major accident, but it's better to have someone fighting on your behalf. The longer you wait, the harder it will be to obtain the evidence needed to establish fault. At the Pascoe Law Firm, we will fight to protect your legal rights following a lane change accident. To learn more, call 
713-829-4317
or visit our main
truck accident
page for more information.