Pascoe Law Firm
Jones Act Attorney
Principal office located in Friendswood, Texas.
Available to service League City, Webster, Pearland, Galveston, and the surrounding areas within Texas.
Jones Act Attorney
We handling Jones Act  cases involving  Jones Act injury & Jones Act accidents, maritime injury, and maritime accidents. 
The Jones act, also called the Merchant Marine Act of 1920, is a federal statue in the United States providing the regulatory laws for maritime commerce in the U.S. water and between the U.S. ports. Due to the large amount of injuries to the crew members of merchant marines lead Congress to establish the Jones Act to help protect the workers aboard the ships and vesicles.
The Jones Act will typically cover others employed or assist ships and vessels that travel at sea, on lakes, or among the nations many rivers and channels. Jones Act Lawyer servicing the Galveston, Houston, Baytown, Beaumont, League City, Clear Lake, Corpus Christi, Texas Gulf Coast areas. Call our attorney at
713-829-4317
.
Jones Act Federal Law
The Jones Act is a federal law that protects injured seamen allows them the right to sue their employers when the employer's negligent actions caused the injury to occur. The Jones Act also provides this protection to the surviving families of seamen who might have been killed in the course of maritime service. Additionally, the Jones act is a way to get reimbursement for injury victims for the harm they experienced while doing their job. The legal rights that were created in the Jones Act are rights that apply to seamen on oil tankers, container ships, offshore supply boats, cruise ships, barges and other watercraft, in the Gulf of Mexico or in distant international water. The dangerous conditions that many seamen and offshore oil rig workers face can lead to serious injury and even death. Many of these injuries have a life changing implications for the injured worker and their family. The Jones act is one of the laws that protect those who have been injured while at sea, on a board ship or vessel, or even on an oil rig. No matter what your role on board a vessel it is highly likely that the Jones Act will apply to the legal situation of your injury.
Jones Act Protection Includes
One of the requirements of the Jones Act is that the owners of the vessels or ships to provide a safe vessel and make sure that it is well maintained for those working on board or near the ship. It is very important that these vessels are well maintained and that every part of the vessel is seaworthy. This means that the ship, boat, or vessel is in proper working order and free from defects. Essentially, the Jones work has enhanced safety in the maritime industry. According to the Bureau of Labor and Statistics, in 2011, 2 out of every 100 workers would claim an injury in the water transportation industry. Due to maritime workers falling under several classifications for reporting and statistical purposes it is difficult to get a total number of the injuries and fatalities that occur on board the ships, vessels, and oil rigs. Many even argue that working in the water transportation industry is one of the most dangerous jobs of those that are available. Following an accident aboard a ship or vessel the Jones act protection includes:
The Ship's Captain
Mates
Deck Hands
Barge Workers
Line Workers
Oilers
Crew members, and
Stewards
Types of Maritime Workers Protected by Jones Act
If you have been injured in a maritime accident you might be wondering what types of maritime workers that will likely be protected by the Jones Act. The Jones act covers a wide variety of maritime workers following a maritime accident include: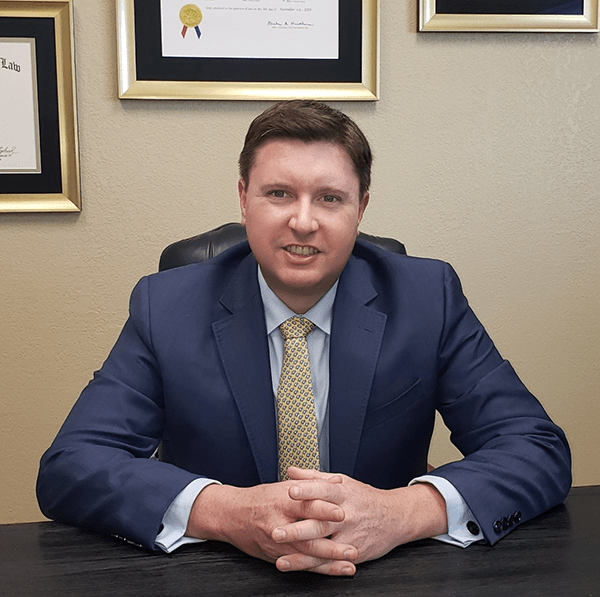 Merchant Marines
Seamen
Boat Officers
Barge Workers
Tugboat Workers
Cooks
Technician
Pilots
Offshore Workers
Attorney Handling Jones Act Cases In Galveston County
If you have been injured in a maritime accident when building a legal case one must establish that the injury was due to some fault of the maritime employer. Essentially, your lawyer will need to demonstrate that the injury occurred do to some defect that was on the ship, boat, or vessel and that it contributed to causing your injury. Where many injuries that tradesmen would get fall under Texas Workers Compensation, an injured maritime worker would use the Jones Act as their sole remedy to file a claim or lawsuit to recover for their injury. Once a Maritime accident lawyer has established liability against an employer for injuries that the seamen received aboard the vessel the injured seamen will be entitled to recover for their injuries. These are recovery benefits are known as "maintenance" and "cure" benefits. These cover and provide for medical expenses such as doctors' visits, emergency visits to the hospital, prescriptions, as well as a stipend for the work who cannot work because of the injury. One of the benefits provided by the Jones Act is that it allows an injured seaman to seek significant damages for lost wages, disability, and pain and suffering.
Experienced Jones Act Lawyer in Texas
It can be difficult to understand your rights under the Jones Act, but an experienced Galveston / League City area Jones Act Lawyer can explain to you your legal rights that protect you under the Jones act. At the Pascoe Law Firm, we represent people in Galveston County and Harris County who have been injured in a maritime accident. After an injury on a boat or oil rig we take the time to talk with you and to discuss your legal options that are available to you under the Jones Act. Lawyer for Jones Act cases can help protect your legal rights following an injury at sea. We provide free initial consultations for injury victims. Contact us online or call us today.  Contact a Galveston County Jones Act Attorney at
713-829-4317
. Hablamos español.
Jones Act Research and Reports – Galveston / Houston Area
Attorney, John D. Pascoe and the Pascoe Law Firm, is responsible for the content on this website, principal office and only office located in Friendswood, Texas. Servicing: Alvin, Angleton, Atascocita, Austin, Bay City, Bacliff, Baytown, Beaumont, Bellaire, Brazoria County, Brookside Village, Brownsville, Clute, Conroe, Clear Lake, Clear Lake Shores, Chambers County, Corpus Christi, Channelview, Cypress, Dallas, Danbury Dickinson, Deer Park, East Houston, El Largo, Freeport, Friendswood, Fresno, Fort Bend County, Fort Worth, Galveston, Galveston County, Greenspoint, Gulfgate, Harris County, Hitchcock, Houston, Houston Heights, Huffman, Humble, Huntsville, Harlingen, Jefferson County, Katy, Kemah, Lake Jackson, La Marque, La Porte, League City, Laredo, Liberty County, Manvel, Memorial City Houston, Midtown Houston, Missouri City, Montgomery County, Montrose Houston, McAllen, Nassau Bay, North Houston, Orange, Pasadena, Port Bolivar, Port Arthur, Pearland, Richmond, Rice Village, River Oaks, Rosenberg, Rosharon, Rio Grande Valley, Santa Fe, San Antonio, San Leon, Seabrook, Shoreacres, Sienna Plantation, South Houston, Sugar Land, Southbelt Ellington, Spring, South Padre Island, Texas City, Taylor Lake Village, The Woodlands, Tiki Island, Tomball, Victoria, Uptown Houston Galleria, Webster, West Columbia, West University Place, Weihmar, and throughout Texas.