Pascoe Law Firm
CAR ACCIDENT LAWYER
Principal office located in Friendswood, Texas.
Available to service League City, Webster, Pearland, Galveston, and the surrounding areas within Texas.
Home » Improper Merging Accident Lawyer
Improper Merging Accident Lawyer
​Drivers merging onto crowded highways or entering traffic from a parking space must be aware of their surroundings and proceed with caution. When drivers fail to pay proper attention to surrounding vehicles or road conditions that may affect their ability to safely merge, they can cause collisions that lead to serious injuries for others on the road. The improper merging accident lawyer at the Pascoe Law Firm help people harmed by drivers who have improperly merged into traffic without taking proper precautions. In order to ensure that accident victims are properly compensated for their harm following an improper merging accident, our skilled lawyers diligently advocate for the rights of individuals hurt by negligent driving conduct.
What are the Causes and Consequences of Improper Merging Accidents
Improper merging accidents are more common than people often think. The National Highway Traffic Safety Administration estimates that approximately 533,000 crashes, or 9 percent of all motor vehicle accidents, are caused by improper lane changing and merging. In addition, about 200 of these accidents result in death. Drivers merging onto busy highways or entering traffic from a parking space must be vigilant of their surroundings and proceed with caution. With drivers often traveling at extremely high speeds, lane-changing accidents can have catastrophic results. Improper merging accidents can happen for a variety of reasons, including but not limited to:
Moving quickly from a parking space into traffic
Merging too slowly to accommodate other traffic
Failing to keep a lookout properly before merging
Driving under the influence of alcohol or drugs
Distracted driving (i.e., failing to check for surroundings)
Failing to signal when attempting to merge
Low visibility due to adverse weather condition
Can Improper Merging Accidents Cause Serious Injuries?
​While improper merging can cause serious accidents with other vehicles, these accidents can also lead to injuries to bicyclists and pedestrians. If you or someone close to you was involved in a collision caused by improper merging, you will likely be able to recover compensation for your losses through a negligence claim. Negligence occurs when a person causes injuries or death by failing to use due care behind the wheel. Due care refers to the level of care that a prudent or sensible person would have used in the same or similar circumstances. For example, a prudent or sensible driver would perform a visual check before changing lanes. Thus, if a driver causes an accident and resulting injuries because he or she failed to scan the road and check blind spots before merging, that driver would likely be liable.
How To Hold Careless Drivers Accountable for Causing Improper Merging Accidents?
​In order to safely merge onto a highway or another road from a connecting route, drivers are responsible to check that they may safely proceed. When speeding in order to enter the road, merging drivers present unnecessary risks for surrounding drivers. Improper merging accidents can result from a variety of conduct, including sudden maneuvers, such as moving quickly from a parking space into traffic, or merging too slowly to accommodate other traffic. Drivers who fail to pay proper attention to the road, by driving distractedly, for example, may be held at fault for the resulting harm. Other circumstances and improper driving behavior while merging can also lead to severe injuries, not only to drivers but also to bicyclists and pedestrians.
How To Win A Improper Merging Accident Case?
​In order to establish negligence, the plaintiff and their attorney must demonstrate that the defendant failed to act reasonably or safely by executing an improper merging maneuver and that the improper merging caused the accident and the plaintiff's injuries. The burden of proof in every auto accident case in Texas is on the plaintiff, but the standard is only the preponderance of the evidence, or more likely than not. Once negligence is established, a plaintiff will be able to seek a variety of damages, such as medical costs, rehabilitation costs, pain and suffering, lost wages, costs of future care, property damage, and any other losses associated with the injuries. Of course, the exact amount of compensation that a plaintiff will be entitled to receive will vary depending on the nature and extent of the harm suffered in the crash.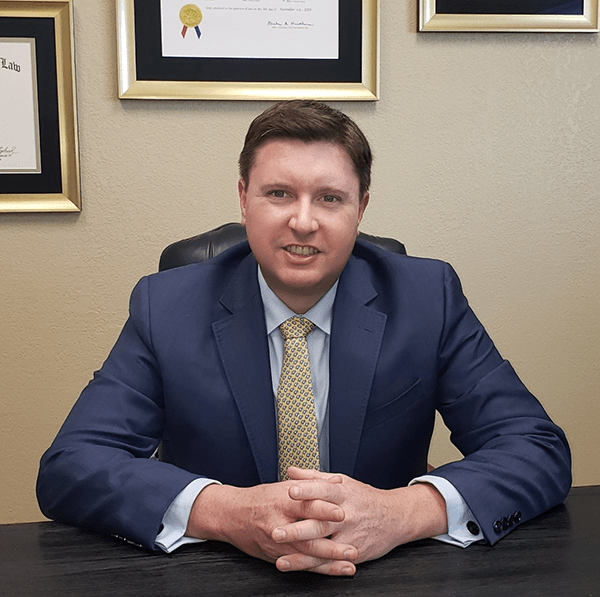 ​After proving that another driver negligently merged their vehicle or failed to otherwise exhibit a reasonable level of care behind the wheel, victims may recover compensation for costs incurred from the accident. Injuries requiring medical care, such as hospitalization, physical rehabilitation, and ongoing treatment, are compensable. Income lost due to the accident and lost earning capacity due to injuries may also be recovered by accident victims. Additionally, since vehicle collision victims can suffer disabling injuries, they are entitled to recover for future medical needs and costs. Medical experts can help set forth strong evidence of ongoing necessary treatment needs, and vocational experts are often enlisted to indicate the impact of the injuries upon an ability to return to former employment, for example.
Contact a Knowledgeable Improper Merging Accident Lawyer
​Vehicle accidents can have a number of causes, but many of them stem from a driver merging improperly. If you or your loved one has been injured in an accident because of another driver's merging error, you may be entitled to compensation for your harm. At the Pascoe Law Firms, our attorneys understand how to protect your rights in an auto accident case. You can rest assured that we work tirelessly in settlement negotiations and can advocate for your rights in the courtroom as well.
If you or a loved one is dealing with an accident or injury, you have enough on your plate. Let an experienced accident attorney fight for you. Call our accident attorney at the Pascoe Law Firm today for a FREE consultation. You can reach us at 
713-829-4317
 for a free consultation and prompt investigation. If you are or a loved one has been injured and suffered personal injury, call the Pascoe Law firm to speak with accident lawyer. The Pascoe Law Firm provides a free personal injury consultation for car accident victims. Call or contact us online to speak with a 
Car Accident
Lawyer. Hablamos Español.