Pascoe Law Firm
Houston Limo Accident Lawyer
Principal office located in Friendswood, Texas.
Available to service League City, Webster, Pearland, Galveston, and the surrounding areas within Texas.
Home » Houston Limo Accident Lawyer
Limousine Accident Attorney Proudly Servicing Serving Houston & Texas
Limousines are not regularly used for travel but rather are used by most people for special events. Whether it is a wedding, a family reunion, prom night, a party, a celebration, an anniversary, or even just a night out on the town with friends, a limo can add a touch of luxury to your occasion and allow you to enjoy your time worry-free. Unfortunately, the celebration can turn to tragedy in only seconds when your mode of transportation is involved in a collision. Vehicle accidents involving limousines are often the result of the negligent driving by the limo chauffeur. Usually, limousine accidents can be catastrophic and leave the victim with permanent injuries due to the physical weight and size of the vehicle. Many times, accident victims require immediate emergency room attention.
The Pascoe Law Firm represents passengers and motorists injured in Houston motor vehicle accidents involving limousines. If you suffered injuries in a collision with a limo, we encourage you to discuss your circumstance with an attorney who can explain your legal options without any cost or obligation to you. Complete our online form, and an attorney will be in contact with you within 24-hours.
Statistics on Limousine Crashes
​In the year 2014 there were 29,989 fatal crashes in America taking the lives of 32,675 people. Nationwide, 2.34 million people were injured in car accidents during that same year. In Texas alone there were 296,049 crashes involving motor vehicles in 2014; thankfully only 845 of those accidents were fatal but 845 are far too many fatal collisions to be acceptable. While car crashes are an everyday occurrence in Houston, these collisions should not be excused as mere accidents when they are caused by the carelessness of others.
​The U.S. Department of Transportation enforces strict regulations to ensure limousines travel safely. However, all too often limousine companies operate negligently by failing to comply with these safety regulations. Companies' failure to observe and maintain these standards substantially increases the likelihood of death and injury. Some common violations include: hiring under-qualified and/or underage drivers or drivers with poor traffic records, failing to inspect vehicles, perform background checks on potential drivers, maintain proper repair and maintenance, as well as failing to observe hours of service limitations.
The Dangers of Limousine Travel
​Failure to follow the above standards places both passengers and drivers at risk. Overworking drivers and not providing drivers with the necessary training or properly maintained vehicles can place them in dangerous situations as well. If you or a loved one has been injured in a limo accident or if you or a loved one works as a limousine driver (commonly known as a chauffeur) and you suspect your employer has failed to maintain a safe work environment, you may be entitled to compensation.
​Innocent passengers can be tricked into believing their chosen limo service is safe and reliable. It is very easy for individuals to present themselves as credible limo drivers or as a reputable company when in fact they do not carry proper licensing to operate the vehicle or follow necessary regulations. We warn passengers to always be vigilant in checking the credibility of the company they choose to contract for their special occasion. Inquiring how long the company has been in business and asking for proof of insurance can provide an extra safety check. Passengers should not be afraid to ask questions if something seems off, and drivers should not hesitate to contact their employers with concerns.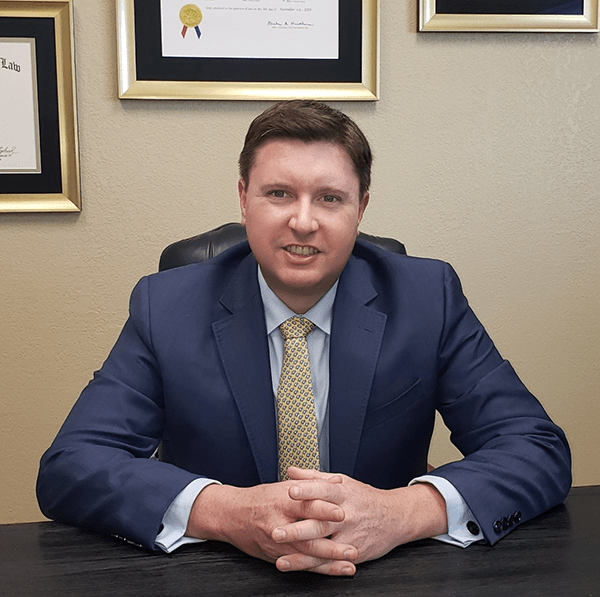 Increase Risk of Injury in a Limo Accident
Given the nature of a limousine, the likelihood of injury or death during a collision is higher than a comparable car accident. Limos are more vulnerable to rollover accidents and T-bone collisions given their length and size than a standard vehicle is and making turns in a limo can be more difficult as well. A limousine is a passenger-carrying vehicle capable of transporting up to 9-15 people at a time. These vehicles are created by stretching a car; the car is cut in half and its framework is extended out from the middle "stretching" the structure to create the elongated shape. This results in drastic changes in the structure of vehicle, which means it will react differently during a collision situation.
Passengers Expectation Of Reasonable Care By Limo Drivers
​The large Houston / Galveston metropolitan area roadways are often filled with "for hire vehicles" including chauffeured limousines. Passengers riding in a limousine expect to be treated with "reasonable care, provided by the limo service in their capacity to drive safely and out of harm's way when transporting customers around Houston and the suburbs.
However, the duty of a limousine service to provide reasonable care can be breached when an accident occurs and causes severe injuries including broken bones, brain trauma, lacerations, and other life-threatening conditions. Because of their breach of duty, the limousine service, driver, and insurance carrier can be held liable. Passengers suffering physical or emotional trauma caused by an accident and the neglectful action of the driver can file a claim or lawsuit for financial recompense.
Other Motorists and Pedestrians Involved In Collisions With A Limousine
​Because a state of Texas regulated limousine service, the company owes the community a heightened level of care beyond normal. Because of the length, width, and weight of a limousine, limo companies are expected to hire the best drivers that are fully trained to handle the equipment through any road issues or weather conditions. Often, limousine drivers make an error in judgment when driving, and cause catastrophic accidents involving other motorists.
​In some incidences, when too many people are riding inside the limousine, the extra weight can cause an unstable hazard while moving. When a limousine service puts their profits ahead of customer safety, it places passengers, other motorists, and pedestrians at risk because the vehicle is too heavy making it difficult to maneuver and stop safely.
Legal Liability Of Driver And Limousine Company To People Injured In Accidents
The limousine company and driver are licensed as a common carrier by the state of Texas and must follow specific rules of operation. The limo service and driver are required to provide the utmost diligence and care when providing safe carriage for every passenger. Also, the vehicle must be adequately maintained to ensure maximum safety at all times. When the company or driver fails to exercise the utmost safety, diligence, and care, they might be financially responsible and legally liable for every personal injury and damage proximately caused by their breach of duties.
The owner of the limousine service is often held liable, even if it is only the driver at fault for actually causing the accident. In fact, the limo owner may also be legally responsible if it can be proved they hired unqualified drivers or did not provide proper training for the driver operating the limousine.
Should I Hire An Accident Lawyer?
​The answer is short and simple: You should hire an accident lawyer when you are injured in a limo accident. No matter the property damage, severity of injury, or insurance situation–if a moment goes by after you are injured in a limo accident when you are physically and mentally able to hire a lawyer, you've waited too long. As soon as an insurance company is notified of an accident, they are figuring out how to devalue your claim. They make a lot of money using this business practice. The only way for you to level the playing field is to hire an accident lawyer right away. If you hire the right accident lawyer, you can actually gain the upper hand. If you wait, you're late. They have a head start and now you have to catch up.
​You have a life and you need to live it. Maybe you have a job, or a family to take care of, maybe you are a student with classes and tests. Everyone has responsibilities, so when you are injured by someone else's driving, you shouldn't have to take on the responsibility of handling that case on your own. It costs you nothing to have a trained professional handle every aspect of your car accident case. All you should be worried about is treating your injuries and handling your responsibilities. Let an accident lawyer handle everything else.
Help for Houston Limousine Accident Victims
​The burden created by the negligence of others should not fall on you. If a limousine accident in the Houston area caused you to suffer or caused harm to someone you love, you may have the legal right to seek relief for your damages through a civil claim. Obtaining qualified and experienced counsel can be critical following an accident, especially when injuries are severe. The time following a serious accident can be overwhelming and confusing, but delaying too long in pursuing your claims can lead to important evidence and rights being lost. Do not hesitate to obtain the help you rightfully deserve.
If you have been in a limousine accident or someone you love has been injured or killed in accident let our lawyer at the Pascoe Law Firm help you. We are experienced in helping accident victims through every aspect of their claims and we are standing by now to help you as well. Call us today at 
713-829-4317
 or visit our
 car accident 
main page for more information.
Attorney, John D. Pascoe and the Pascoe Law Firm, is responsible for the content on this website, principal office and only office located in Friendswood, Texas. Servicing: Alvin, Angleton, Atascocita, Bay City, Bacliff, Baytown, Beaumont, Bellaire, Brazoria County, Brookside Village, Clute, Conroe, Clear Lake, Clear Lake Shores, Chambers County, Channelview, Cypress, Danbury Dickinson, Deer Park, East Houston, El Largo, Freeport, Friendswood, Fresno, Fort Bend County, Galveston, Galveston County, Greenspoint, Gulfgate, Harris County, Hitchcock, Houston, Houston Heights, Huffman, Humble, Huntsville, Jefferson County, Katy, Kemah, Lake Jackson, La Marque, La Porte, League City, Liberty County, Manvel, Memorial City Houston, Midtown Houston, Missouri City, Montgomery County, Montrose Houston, Nassau Bay, North Houston, Pasadena, Port Bolivar, Port Arthur, Pearland, Richmond, Rice Village, River Oaks, Rosenberg, Rosharon, Santa Fe, San Leon, Seabrook, Shoreacres, Sienna Plantation, South Houston, Sugar Land, Southbelt Ellington, Spring, Texas City, Taylor Lake Village, The Woodlands, Tiki Island, Tomball, Victoria, Uptown Houston Galleria, Webster, West Columbia, West University Place and throughout Texas.
Webpage is intended solely for residents of Texas or Persons seeking representation within Texas. An Attorney-Client relationship only occurs when both parties agree that the Attorney will represent the Client and will not be created until that agreement occurs. Website and all of its pages is intended to be used for educational purposes and does not constituted as legal advice. All information on every page of the website does NOT suggest or claim that the attorney has a specialization in any area of legal practice or certification. Attorney not certified by the Texas Board of Legal Specializations. 
"John is very professional and great at what he does! He asks questions to be informed of your case so he can give you the best options and advice. He genuinely wants to help you and wants to make a good outcome for you. Would definitely recommend him to people needing his services!"