Pascoe Law Firm
Hitch Failure Runaway Trailer Accident
Principal office located in Friendswood, Texas.
Available to service League City, Webster, Pearland, Galveston, and the surrounding areas within Texas.
Home » Hitch Failure Runaway Trailer Accident
Truck Hitch Failure and Runaway Trailer Accident Lawyer
What is a Runaway Trailer?
​Many different incidents go by the term "runaway truck." A runaway trailer may occur when the driver is going too fast and unable to maintain control of the vehicle or when the vehicle has brake issues. An improperly balanced truck can lead to a runaway incident. Other crashes arise because a trailer becomes unhitched from the rig and cannot stop on its own. These types of accidents often occur when there's a steep decline in the road.
​Often the problem occurs due to the trailers not being hitched properly to make sure it is secured. Runaway trailers and negligent hitch accidents occur because people often either do not have adequate training or experience. As a result, they become dangerous to those around them while on the road traveling at a fast speed when they become unhitched or runaway and become uncontrollable.
How to Trailers Become Unhitched?
​Every hitch failure accident is unique and determining responsibility can be challenging. Trailers become unexpectedly unhitched from all kinds of vehicles including semi-trucks, heavy rigs, pickups, flatbeds, SUVs, moving vans and others. Most common types of hitch failure accidents involve:
Manufacturing or design defect
Malfunctioning locking mechanism
Defective trailer tongue or coupler
Rusted component
Reckless driving behavior including traveling at excessive speed
Failure to use safety chains properly
Inadequately sized safety chains connected between the towed trailer and hauling vehicle
Overweight cargo
Hazardous road conditions including ice, sleet, and snow
Malfunctioning brakes
Who Is At Fault After a Trailer Hitch Fails and Causes an Accident?
While responsibility for the accident may appear cut and dry, when a trailer hitch malfunctions or fails, there may be additional parties also at fault. Individuals and companies that can be held legally liable for the accident could include: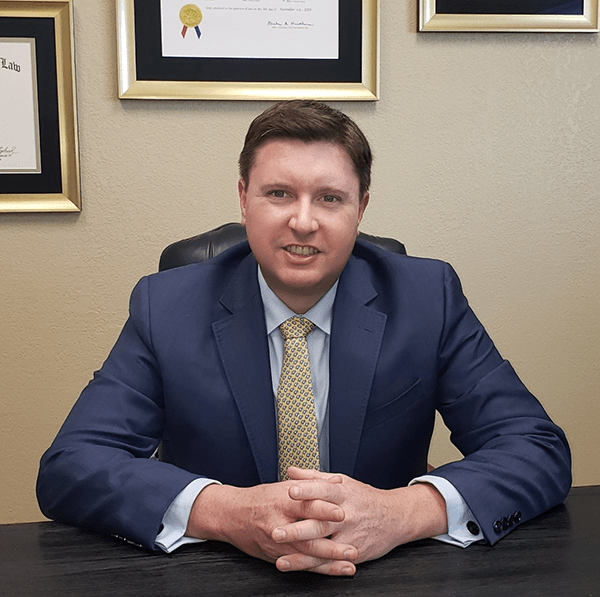 Vehicle Operator – Driver error is a leading cause of most runaway trailer accidents. Negligence can include distracted driving, improperly securing cargo, failing to adequately maintain the towed vehicle, trailer in tow and all connecting components.
Hitch Manufacturer – In many incidences, the hitch fails because of a design or manufacturing defect. In these cases, the hitch manufacturer might also be held legally liable to pay every victim and surviving family members financial compensation for their damages and losses.
Cargo Loaders – Often, the towed vehicle is loaded too heavy at a capacity far beyond its maximum allowable weight. The excess weight can cause the vehicle to sway, or place unacceptable stress on the trailer hitch and connecting components.
Government Road Maintenance Crews – Poorly designed roadways and improperly maintained street surfaces can cause hazardous conditions for vehicles and trailers in tow. If it can be shown that negligence resulted in a poorly maintained road, a skilled attorney can file a claim for additional compensation against state agencies and local road maintenance crews.
How To Prove Fault for the Runaway Truck or Trailer?
​It isn't enough to know a runaway truck or trailer was the cause of the accident and your injuries. You will also need to provide evidence of why it happened and proof that another party was at fault. Brake failure could occur as a result of many actions, such as negligence on the part of the driver or maintenance team. It may even have happened because of a defective part. If you were hurt by a runaway trailer, it could have been the fault of the driver, another employee, or even a manufacturer as well.
​Many actions can ultimately lead to a runaway truck or trailer, and if you choose to sue, it's up to you to provide evidence of these actions. This is another area where a truck accident attorney can help you a great deal. Finding proof of fault through rig data, trucking company information, area video footage, or even manufacturer specifications can be tricky. It might be difficult to ascertain the federal and state regulations the company was required to follow at the time of the accident and determine if it was compliant.
Contact a Texas Truck Accident Attorney For Trailer Hitch Accidents
If you, or a loved one, have been harmed in a truck accident caused by a defective trailer hitch, it is essential to contact an attorney who is experienced in these types of vehicle accidents. Because of the statute of limitations, time is of the essence. To ensure you receive full compensation, all documents and paperwork must be filed with the local court system within a specified time frame. The Pascoe Law Firm provide a free, initial no-obligation consultation to review your case. Our Houston truck accident attorney will evaluate your claim and explore numerous legal options on how to proceed. Even if you have no idea how the accident occurred, our lawyer can help guide you through this difficult time. If you have been injured in as a result of a unhitched trailer or by a runaway truck, contact our Houston Truck Accident Lawyer today at 
713-829-4317
or visit our main
truck accident
page for more information.