Pascoe Law Firm
Head On Truck Accident
Principal office located in Friendswood, Texas.
Available to service League City, Webster, Pearland, Galveston, and the surrounding areas within Texas.
Home » Head On Truck Accident
Head On Truck Accident Lawyer
What Is A Head On Truck Accident?
​A head-on collision is when the front of one large commercial truck strikes the front of another vehicle. When two collide head-on, it can be both terrifying and extremely dangerous for the people in both vehicles, especially when a truck or 18-wheeler is involved. Head-on crashes often happen at high rates of speed, which means there's an intense amount of force behind the impact. Drivers and passengers are not only jostled by the force of the crash, but also face the dangers of flying glass from shattered windshields, and twisted metal as the front end of the automobile crumples and collapses into the passenger compartment. Injuries in head-on truck collisions are often serious and cause 10 percent of all auto accident fatalities.
Causes of Head On Accidents
 ​Traffic safety data show that most head-on crashes happen on rural roads. Many of these roads are two-lane highways with no center median to keep cars or commercial trucks from passing or drifting into the opposite lane of travel. Head-on crashes are often caused by professional commercial truck drivers who are intoxicated, drowsy, or distracted. Several factors may lead them to drift across the center line into another lane and collide with oncoming traffic.
​Head-on accidents also may be caused by drivers who negligently or recklessly cross the center line to pass another car when it isn't safe to do so. An additional driving behavior that may cause head-on crashes is when a commercial truck driver takes curves at too high a speed and lose control of their vehicles. The sudden changing of lanes due to road construction or a stopped vehicle can lead to head-on crash as well.
Common Injuries in Head-On Truck Accidents
The types of injuries that result from head-on accident can be very serious, requiring significant medical care and lengthy recovery periods. Often, victims of these kinds of truck wrecks experience multiple types of injuries that can include any number of the following:
Head and Brain Injuries — When you're involved in a forceful collision, your head may be whipped back and forth from the impact. This can cause your brain to impact against the inside of your skull, which can result in damage to numerous brain functions. A head-on collision also could result in objects striking your head, which can lead to a concussion, or even penetrating your head, which can cause brain damage.
Back and Spinal Cord Injuries — The force of a head-on collision could cause a variety of injuries to your back or spinal cord. You could experience a slipped or herniated disc, which can be extremely painful and usually requires surgery and a lengthy recovery. You also could experience a bruised or broken spinal column, which could result in nerve damage or paralysis.
Neck Injuries or Whiplash — When you experience an intense impact such as a head-on crash, your neck may be stretched beyond its normal length. Your spine is designed to be flexible and to absorb shocks, but when your neck is unnaturally extended, it can result in the injury known as whiplash. Whiplash can be painful and affect your day-to-day functions. Other common neck injuries you may experience in a head-on crash include painful slipped or herniated discs, or a broken neck, which at a minimum is extremely painful and can result in paralysis.
Soft Tissue Injuries — You may experience painful damage to your muscles, ligaments, or tendons. These injuries can be quite painful, and sometimes the pain is long-term, especially if not properly treated soon after the accident.
Broken Bones — Broken arms, legs, or ribs are not uncommon in a head-on crash as the front end of the car crumples and pushes into the driver or passenger seats. Airbags can minimize the force of the impact, but can cause injuries themselves.
Lost Limbs — In very serious crashes, limbs may be crushed or severed, or be so badly damaged that amputation is the only course of action.
Cuts — Cuts to the face or body from shattered windshields or side windows can be very serious and require plastic surgery to minimize scarring.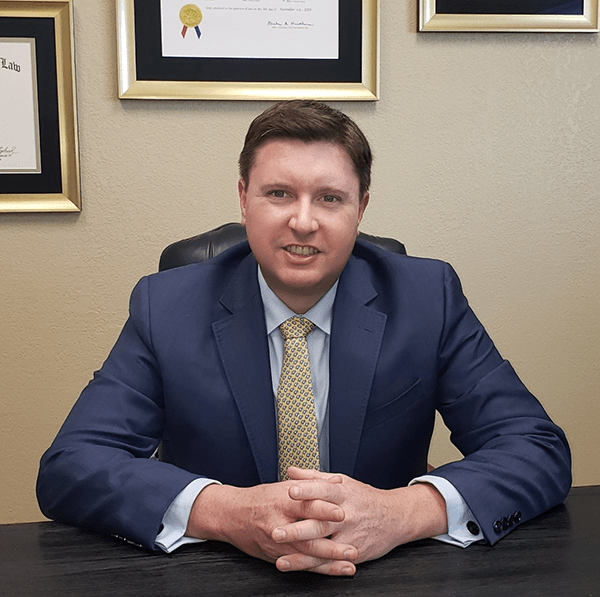 What Are The Responsibilities of a Truck Driver to Avoid Head-On Crashes?
​Truck drivers take it upon themselves to get behind the wheel of vehicles that are highly lethal and capable of causing complete carnage every single day. This responsibility should only belong to those who are well trained and have respect for just how dangerous a semi-tractor can be in an accident. The reality, however, is that many drivers lack the respect for fundamental laws that are meant to keep our roads safe and in addition to speeding or ignoring traffic devices and signage, drivers will go as far as falsifying their logs to extend their work hours and operating their trucks when fatigued or under the influence.
Contributing Factors to Head-On Truck Collisions
Whenever you must share the road with large trucks, it is helpful to understand the conditions that often precede an accident. Many head-on truck crashes with large commercial vehicles are the result of some form of error on the part of the driver, such as under or oversteering and driving while distracted. Here are the leading causes of the accidents our Houston truck crash lawyer have investigated.
Performing A Maneuver – the driver crosses the center line into oncoming traffic. If a vehicle is sitting at a light when this occurs, the victim may have little recourse to avoid the accident.
Disregarding Traffic Devices – the driver violates a traffic control device such as a red light or stop sign and collides with an oncoming vehicle that is turning left.
Passing Other Vehicles – the driver does not have adequate clearance and is unable to return to his or her lane before hitting an oncoming vehicle.
Traveling At Unsafe Speed – a trailer jackknife causes the driver to completely lose control of the truck, sending it into oncoming traffic or creating a pile-up accident.
​In many cases, driver fatigue or distraction is a significant factor in the accident, and the first thing that we look into when investigating any case is whether the driver violated the laws that regulate how long drivers may work each shift and week. Talking on the phone, texting while driving and the influence of drugs and alcohol are other causes of accidents— all of which are inexcusable when considering the disregard these drivers must have for others by acting in such irresponsible ways.
Call a Houston Head-On Truck Accident Attorney Today
If you've been seriously injured or your loved one died in a head-on truck accident, call the Pascoe Law Firm for a free case evaluation. During this process, we will answer all of your questions and review your legal options with you so that you know what you can expect. We work on a contingency basis only, so should we be unable to recover compensation on your behalf, our services won't cost you anything at all. Whether you're able to receive compensation will depend upon the circumstances of your accident, but our experienced Houston truck accident lawyer at Pascoe Law Firm will work hard to preserve and protect your legal rights following a Head On Truck Accident. Contact us today at 
713-829-4317
or get more information on our mainhead-on-truck-accident
 truck accident
 page.