Pascoe Law Firm
Hazardous Material Truck Accident
Principal office located in Friendswood, Texas.
Available to service League City, Webster, Pearland, Galveston, and the surrounding areas within Texas.
Home » Hazardous Material Truck Accident
Houston Hazardous Materials Spill Lawyer
Hazardous Materials Defined
​Hazardous materials include those which are flammable, explosive, radioactive, corrosive, or toxic. These include automotive and diesel fuel, explosives used in mining and construction, pesticides, cleaning agents, medical waste, and many other substances. In total, there are nine different hazardous materials categories.
​The Federal Motor Carrier Safety Administration (FMCSA) regulates the handling and transportation of hazardous materials. Under FMCSA regulations, drivers are required to properly label their cargo, obey posted signage, adhere to maximum load limits, properly record and track the cargo, and maintain constant vigilance over the cargo at all stages of transport.
Dangers of Tanker Trucks Spilling Hazardous Material
Because of their complexity, tanker trucks inherently represent a potential threat to other motorists, the driver of the tanker truck, and to the public at large. Potential points of failure include the truck's air brakes, the heavy or hazardous loads carried by the truck, and the containment system that keeps the truck's bio-hazardous cargo in check. Serious collisions involving tanker trucks have occurred due to:
Driver Fatigue
Reckless Driving
Poor Maintenance
However, these types of trucks represent a more serious threat to those around them because the trucks are likely to be carrying hazardous material. These materials can add significantly to the injuries incurred during and accident and may well represent a threat to public safety if their contents are ruptured or cause a significant spill during an accident involving a tanker truck.
The Impacts of Hazardous Materials Spills
Transporting toxic chemicals, gasoline, or other hazardous cargo represents a significant risk to the environment and the safety of individuals who are exposed to these materials near a spill or leak. These are just some of the negative impacts that can occur from a tanker truck collision or spill/leak of hazardous materials.
Environmental Impact — A serious hazmat spill can seriously impact the health of those in the immediate vicinity of a tanker truck accident. Toxic materials can also have an invasive effect on nearby streams, rivers, and lakes, and can even seep into the water tables before cleanup can be effectively begun. Impacts to the environment can also include long-term physical property damage, negative financial consequences, and a drop in the value of property in a community due to the perceived effects of pollution.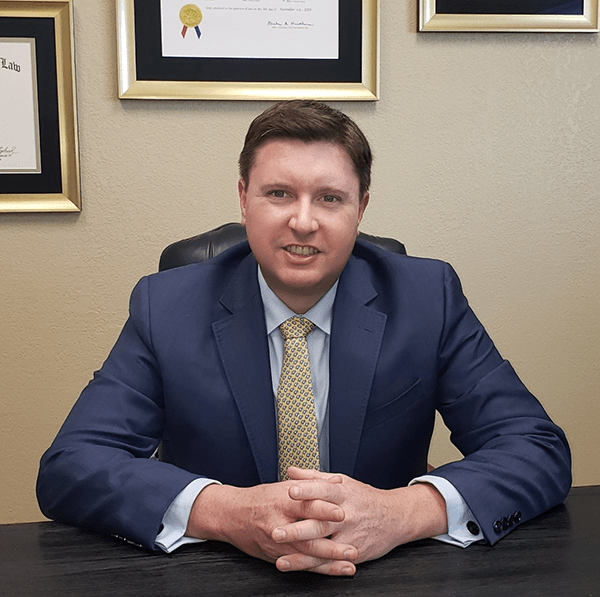 Inhaled Contaminants — Vaporous materials such as gasoline fumes or toxic gasses travel easily through the air and risk injuring nearby residents who are exposed. Moreover, people may come into contact with hazardous gasses before they are alerted to the accident or evacuated. In the case of a gas like carbon monoxide, the results may even be fatal in large doses.
Direct Contact to Toxic Chemicals — Direct skin and eye contact with chemicals, toxic materials, or radioactive substances can result in short-term damage, long-term injuries and ongoing health complications.
Loss of Residence — Neighborhoods and communities can be destroyed outright or rendered uninhabitable while government agencies work to mitigate the effects of a spill of hazardous materials. Families displaced from their homes incur an unfair financial burden of paying for a temporary residence as well as maintaining their mortgage or rental payments each month. Residents permanently displaced by a hazmat incident may also be unable to replace their home with an equally comfortable domicile. It can take months or even years to fully clean up an area.
Property Damage — In addition to the loss of their homes, families can lose property in fires that result from a tanker truck accident. Corrosive or radioactive materials can also render personal property to such a degree that it is damaged beyond saving.
Precautions After A Hazardous Material Tanker Truck Spill
​Precautions are taken before, during, and after the transport of hazardous materials, but accidents can occur and with destructive or fatal consequences. But what are some of those dangerous consequences? If you were involved in a semi-truck accident involving hazardous materials such as oil or petroleum, pesticides, cleaning products, gasoline, or vehicle fluid, you could feel:
Respiratory Issues – as a result of inhaling toxic fumes from chemicals
Burns – resulting from a chemical fire
Broken Bones – from the initial crash
If you have suffered from any of the aforementioned conditions, it is important to immediately seek out medical treatment. Upon the arrival of emergency personnel, request to see an EMT – they will treat you for any injuries sustained as a result of the accident.
Contact Our Houston Tanker Truck Hazardous Material Spill Lawyer Today
If you or a loved one have been involved in a Texas tanker truck accident with a hazardous material spill, it is in your best interest to reach out to the Pascoe Law Firm. ​ We offer free case evaluation for truck accident injury victims and their family members. The Pascoe Law Firm understands the special regulations and rules that apply in truck accident cases. When a truck is a hurry and causes an accident, please know that you have legal rights and options available to you. The Pascoe Law Firm will take the time to fully understand the challenges clients face and work to find answers to clients' questions. Our Texas Attorney can investigate the hazardous material spill accident and make the necessary insurance claims while you focus on your recovery. Contact us today at 
713-829-4317
or visit our main
 Truck Accident 
page for more information.