Pascoe Law Firm
Greyhound Bus Accident
Principal office located in Friendswood, Texas.
Available to service League City, Webster, Pearland, Galveston, and the surrounding areas within Texas.
Home » Greyhound Bus Accident
Texas Greyhound Bus Accident Lawyer
What Happens When Involved In A Greyhound Bus Accident?
​When you are involved in a Greyhound bus accident, you are often asked to fill out a claims form or give a recorded statement at the scene of the accident about what happened. This information will be used by Greyhound to see what happened.  Unfortunately, often this information is used to try and minimize the company's responsibility. It is important to remember that you are not required to give a statement right after a Greyhound bus accident. Before providing a recorded statement, you should contact a bus accident lawyer to find out what legal options you might have available to you.
​In the case of bad crashes, Greyhound may offer a small sum of money to the victims to try and settle your case as quickly as possible. If you take this money, you will usually not be able to get any further financial compensation for your injuries or damages suffered. You can also work with an accident lawyer to obtain a higher settlement, if the money offered will not cover your expenses. For this reason, it is not in your best interest to take a settlement offer without taking your time to consider it fully.
Danger of Greyhound Bus Accidents To The Public
Numerous accidents in recent history involving large charter buses have caused many to question the policies, procedures, and safety of companies that include Greyhound. Accidents involving Greyhound buses on Texas roads are becoming a growing epidemic and are a concern— whether bus companies including Greyhound are cutting corners to preserve the bottom line and if adequate measures are being taken to prevent accidents and protect passengers and innocent bystanders.
​If you have been injured while riding on a Greyhound bus or as the occupant of another vehicle involved in a bus accident, you may be entitled to recover compensation for the payment of medical treatment and other out of pocket expenses that resulted from your injuries. The Pascoe Law Firm represents people injured in Texas Greyhound bus accidents and would be happy to discuss what legal options you may have available to you at this time.
Causes of Greyhound Bus Accidents
 ​Cheap bus fares ultimately come at a price that results in dire consequences for the passengers and those who share the roads with buses owned by large bus companies that offer these cheap fares. Compromised safety often involves a lack of maintenance, inadequate employee training programs and the use of subpar equipment. The most common causes of bus accidents include the following: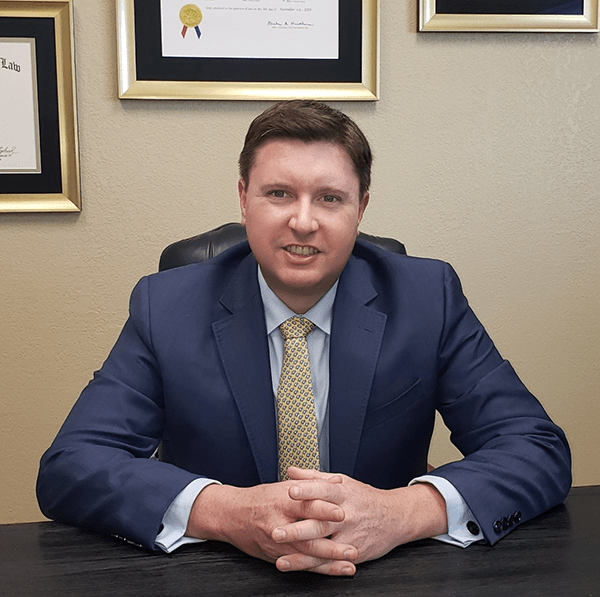 Poorly Maintained Buses — When buses are not maintained or inspected for safety concerns on a regular basis, there is an elevated risk that critical components of the vehicle will fail, causing the driver to lose control of the bus or to be unable to avoid a collision.
Defective Equipment — If an accident is caused a defective device or component; it is the responsibility of both the bus company and the manufacturer to provide compensation to those who are harmed should the defect result in property damage or bodily harm.
Distracted or Fatigued Bus Drivers — Some commercial drivers are forced to work longer shifts and get far less rest between shifts despite laws that regulate the length of shifts and rest required for the safe operation of commercial vehicles. Drivers may falsify logs to work longer shifts or be encouraged to work for longer than they should. Fatigue and distractions from devices such as phones and mobile electronics increase reaction time and make it more difficult for drivers to react in time to prevent collisions.
Drug and Alcohol Use by Bus Operators — Should a driver be found to be under the influence of drugs or alcohol at the time of an accident, he or she may be held liable for any injuries and property damage that result. The doctrine of vicarious liability allows victims to hold the employer responsible as well; as it is the responsibility of employers to ensure drivers do not have a history of reckless behavior and substance abuse as well as to test drivers regularly to ensure they comply with the law.
Contact A Texas Greyhound Bus Accident Lawyer Today
If you have been in a Greyhound bus accident near Houston, consider getting help from an experienced accident lawyer. Greyhound is involved in bus accidents regularly, so they have teams that specialize in handling the claims of injured passengers. You can level the playing field by hiring someone with just as much experience in accident cases. If you were in a Greyhound bus accident, call our Texas bus accident attorney at the Pascoe Law Firm today at 
713-829-4317
 for a free consultation on your case. After a Greyhound bus accident, we will fight to protect your legal rights. For more information please visit our main
 bus accident 
page.