Pascoe Law Firm
FedEx Truck Accident
Principal office located in Friendswood, Texas.
Available to service League City, Webster, Pearland, Galveston, and the surrounding areas within Texas.
Home » FedEx Truck Accident
FedEx Truck Accident Lawyer
Common Causes of FedEx Truck Accidents In Texas Highways and Houston Streets
​There are numerous causes of delivery truck accidents.  Some of the most common causes FedEx truck accidents involve negligence on the part of the carrier driver. Below are common causes of FedEx truck accidents:
Speed – Speeding while driving in order to meet delivery deadlines. There may be times when the carrier is running late due to traffic or some other factor and they speed to meet their deadlines. Extra speed can lead to accidents because maneuvering and braking become difficult, and often lead to accidents.
DUI – Drunk driving or driving under the influence of narcotic substances. In order to make their deliveries and drive into the late hours of the night, drivers may take drugs in order to stay up. These drugs can interfere with a driver's decision-making ability. Likewise, irresponsible drivers may drive under the influence of alcohol which also puts other drivers on the road at risk.
Distracted Driving – Truck drivers may take out their phones to text, call, fix their GPS, or change the tunes. Drivers have a responsibility to drive with the most care.
Disregarding Rules – Not following truck driving guidelines and regulations. All truck drivers must adhere to the rules and regulations that were made for trucks. Since they are large vehicles, a separate set of regulations were made in order to decrease traffic and keep other drivers safe.
Improper maintenance of the vehicle – Proper maintenance of a vehicle helps make sure the vehicle will not breakdown while on the road.
Defective Vehicle Parts – Including defective tires leading to tire blowouts and defective brakes.
Improper Loading of Cargo – Improper fastening of cargo which can fall from the truck and land on the street. Some cars may try to veer out of the way to avoid the package and cause an accident. Liability will fall to the company.
Driver Fatigue – Driver fatigue and losing control of the vehicle. Driving can be an exhausting profession. When drivers do not take their recommended breaks, it can lead to driver fatigue. If the driver falls asleep at the wheel and loses control of their truck, it can result in catastrophic damages.
Improper Training – Because trucks have their own regulations when it comes to road safety, it is crucial they understand the rules and regulations that they must follow. If they do not receive the proper training, they will not know proper truck driving, which can lead to severe accidents.
If you have been injured from the general negligence of a delivery truck driver you may be able to have a claim against not only the driver but the trucking company which employs the driver.  More so there can be direct liability against a trucking and delivery company for defective and improperly maintained delivery truck used on the road.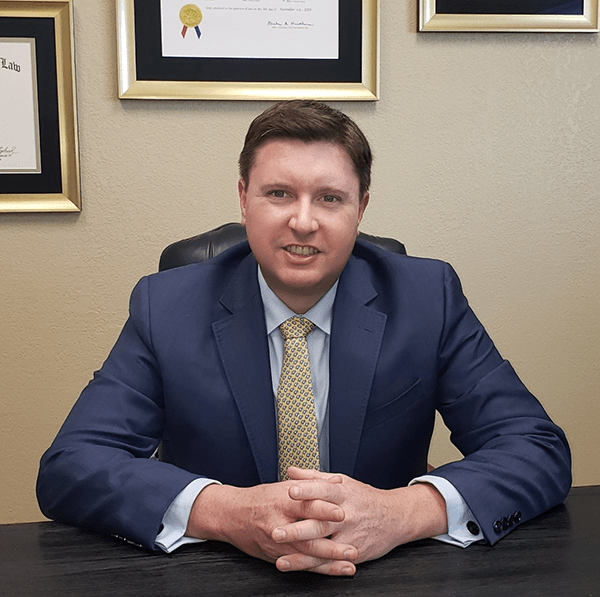 Proving Negligence of FedEx and Drivers
​FedEx has a duty to hire individuals who will safely use the roads and will not place anyone at risk while completing their job duties. If FedEx hires anyone who is potentially dangerous or reckless, the company can be held responsible for the ensuing accidents. Similarly, drivers themselves have a responsibility to everyone else on the road and must not drive in a way that could place anyone else at risk. You can take legal action in the form of a personal injury lawsuit if you can establish the following four points of negligence:
You were owed a duty of care
The duty of care was breached
The breach resulted in an accident of some kind
The accident caused physical harm
All four of these points must be true to successfully file a claim. If you were not injured, for example, you won't be able to pursue coverage for any medical bills. You should also not be primarily responsible for the accident. If you had a hand in the crash as well and can be found partially at fault, your settlement value would likely greatly decrease.
Evidence for Your Claim After A FedEx Truck Accident
​If you were hit by an FedEx driver, you should collect as much evidence as possible to show that you were the victim of negligent action. This evidence can be the following:
Photos of the scene of the accident and the damage to your car
Pictures of your injuries
Medical bills and receipts
Eyewitness statements and testimonies
Police report
After your crash, you should make sure to go to the doctor as quickly as possible. This will allow you to be treated for any damages and will help bolster your claim. The longer you wait to go to the hospital or get a procedure done, the more likely it is that the insurance agent will claim that you were hurt elsewhere, and you are trying to blame the accident for your injuries. If you need assistance collecting your evidence and submitting the claim to the insurance company, contact our firm – we can help.
Steps to Take After a Collision With a FedEx Truck
If you were involved in a serious crash with a FedEx truck in Houston or within the state of Texas, you need to take immediate action to protect your legal rights and your best interests. Among other things, truck accident victims should be sure to:
Get Immediate Medical Attention– Even if you do not need emergency care, you should always get yourself checked out by a licensed physician.
Call the Police– All accidents that result in injuries or major property damage in Texas should be reported to the local law enforcement agency.
Gather Evidence at the Scene– You should get the name of the truck driver, the identifying information for the UPS delivery vehicle, photographs of the crash damage, and any other relevant information.
Contact a Texas FedEx truck accident lawyer before you give a statement to FedEx or their insurance provider, you should speak to an experienced legal professional.
Attorney for FedEx Truck Accidents in Texas
If you have been injured in a FedEx truck accident, call the experienced Accident Attorney at the Pascoe Law Firm today. We offer free case evaluation for injury victims and their family members. When an FedEx delivery truck is in a hurry, and causes an accident, please know that you have legal rights and options available to you. The Pascoe Law Firm will take the time to fully understand the challenges clients face, work to find answers to clients' questions, and help them take care of the medical and financial needs. Call us today at 
713-829-4317 
or visit our main
delivery truck accident page for more information.
Attorney, John D. Pascoe and the Pascoe Law Firm, is responsible for the content on this website, principal office and only office located in Friendswood, Texas. Servicing: Alvin, Angleton, Atascocita, Austin, Bay City, Bacliff, Baytown, Beaumont, Bellaire, Brazoria County, Brookside Village, Brownsville, Clute, Conroe, Clear Lake, Clear Lake Shores, Chambers County, Corpus Christi, Channelview, Cypress, Dallas, Danbury Dickinson, Deer Park, East Houston, El Largo, Freeport, Friendswood, Fresno, Fort Bend County, Fort Worth, Galveston, Galveston County, Greenspoint, Gulfgate, Harris County, Hitchcock, Houston, Houston Heights, Huffman, Humble, Huntsville, Harlingen, Jefferson County, Katy, Kemah, Lake Jackson, La Marque, La Porte, League City, Laredo, Liberty County, Manvel, Memorial City Houston, Midtown Houston, Missouri City, Montgomery County, Montrose Houston, McAllen, Nassau Bay, North Houston, Orange, Pasadena, Port Bolivar, Port Arthur, Pearland, Richmond, Rice Village, River Oaks, Rosenberg, Rosharon, Rio Grande Valley, Santa Fe, San Antonio, San Leon, Seabrook, Shoreacres, Sienna Plantation, South Houston, Sugar Land, Southbelt Ellington, Spring, South Padre Island, Texas City, Taylor Lake Village, The Woodlands, Tiki Island, Tomball, Victoria, Uptown Houston Galleria, Webster, West Columbia, West University Place, Weihmar, and throughout Texas.