Pascoe Law Firm
18 WHEELER ACCIDENT LAWYER
Principal office located in Friendswood, Texas.
Available to service League City, Webster, Pearland, Galveston, and the surrounding areas within Texas.
Home » Fatal Speeding Accident
Texas Fatal Speeding Accident Lawyer
Galveston, Baytown, and Houston-area counties lead Texas when it comes to speeding fatalities. A recent study by the National Highway Traffic Safety Administration's Fatality Analysis looked at data on 211 cities in Texas from 2012 to 2017. Since 2012, almost 18 percent of Texas driving fatalities were caused by speeding. Harris County had the highest total number of traffic fatalities with 729. Galveston ranks number 1 for midsize city in Texas when it comes to deadly speeding related accidents. Furthermore, there were nearly 7,000 traffic fatalities linked to excessive speed in Texas during the above listed time period and Rusk County had the highest average annual speeding fatalities per 100,000 residents with 11.63.
​Analysis only includes cities with populations of at least 50,000. Therefore, only 68 Texas counties were included in the study. In order to make comparisons, the report separated cities by population into four size categorizations. The categories are: major city (more than 250,000 residents), large city (100,000 to 250,000 residents), midsized city (50,000 to 100,000 residents) and small city (10,000 to 50,000 residents). Five large Texas cities (more than 250,000 people) accounted for more than 14% of the speeding-related deaths, but there were several Houston-area cities that are considered some of the deadliest for speeders in midsized cities. The study also determined that drivers in small cities are 27% more likely to be killed in a traffic accident that involves speeding than in a large city.
​Cities with the Most Fatal Speeding Accidents
Dallas is the deadliest city for speeders, according to the study. In Dallas, there were 377 speeding-related traffic deaths from 2012 to 2017. I-35E, I-635 and Webb Chapel Road each accounted for seven fatalities during the time period considered. In San Antonio, there was an average of 56 speeding-related fatalities per year in the years studied. I-410 accounted for 24 of the deaths and I-35 accounted for 23.
Dallas
San Antonio
Fort Worth
Lubbock
Corpus Christi
Odessa
Amarillo
Midland
Mesquite
Killeen
​Galveston and Baytown each were in the top three of the deadliest mid-sized cities for speeders, according to the study. 
Galveston
Longview
Baytown
New Braunfels
Harlingen
Vidor
Sweetwater
Orange
Santa Fe
Donna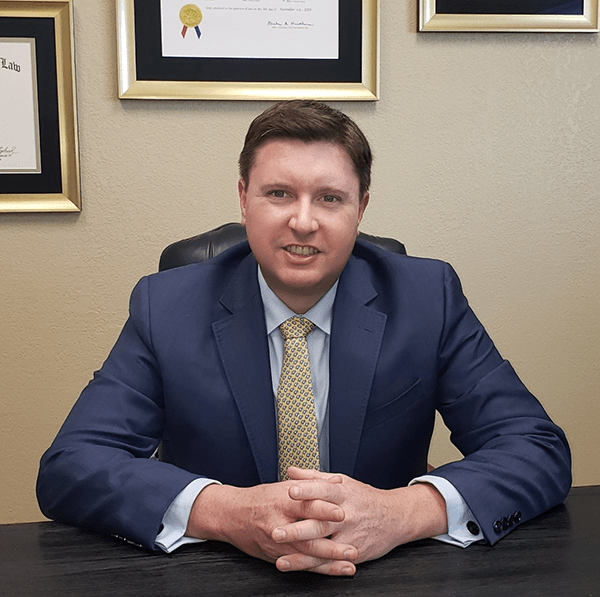 ​Speeding is one of the leading causes of motor vehicle fatalities in this country. The NHTSA considers a motor vehicle accident to be speeding-related if the driver was given a citation for a speed-related offense, or if a police officer indicated that racing, driving too fast for the conditions, or exceeding the posted speed limit was a contributing factor in the crash. For more than two decades, speeding has been involved in approximately one-third of all motor vehicle fatalities. In 2017, speeding was a contributing factor in 26% of all traffic fatalities. Speed also affects your safety even when you are driving at the speed limit but too fast for road conditions, such as during bad weather, when a road is under repair, or in an area at night that isn't well lit. Speeding endangers not only the life of the speeder, but all of the people on the road around them, including law enforcement officers. It is a problem we all need to help solve.
​Speeding or driving too fast is a common cause of auto injury accidents. Not only does driving at an increased speed take longer to stop the vehicle, coming to complete stop requires more distance on the road and makes the vehicle harder to control. When motorists choose to accelerate beyond the speed limits, they jeopardize themselves and others who share the road with them. The Pascoe Law Firm represents people injured in car accident cases caused by speeding drivers.
Car Speeding Fatalities In Texas
​In addition to making an accident more likely to occur, speeding increases the severity of the injury. Speeding-related motor vehicle accidents are more likely to result in catastrophic injuries or even death. If a loved one has passed away as a result of a speeding-related car accident, you may be able to secure financial stability for your family by pursuing a wrongful death claim. We are dedicated to helping the those who have lost family members in fatal speeding accidents and we will be there for you every step of the way. We have helped families throughout the Houston area obtain the compensation for accidents involving motor vehicle speeding fatalities.
Wrongful Death Cases Involving Speeding
​In order to establish a wrongful death claim for a fatal speeding accident you must show that the driver failed to exercise a duty of care and that this failure resulted in the death of another person. For wrongful death cases involving speeding fatalities involving car accidents, the duty of care is to operate the vehicle in the same way a reasonable person would under similar conditions at the time of the accident.
​Speed limits exist for a reason and speeding is considered a breach of the duty of care because it is foreseeable that an accident could result. When drivers speed, it decreases their ability to safely control the vehicle and there is less time to stop the vehicle in order to avoid an accident. Drivers must also reduce their speed in bad weather (ice, rain, snow) to account for poor road conditions. Whenever there is evidence that a driver violated speed limit laws or was driving too fast for the conditions, that driver may be held liable for your loved one's death.
​Motor Vehicle Collision Attorney Representing Victims Injured by Speeding Drivers
​To learn more about your rights as the family member of someone killed in a speeding accident, contact the Pascoe Law Firm to arrange a free consultation with our Texas wrongful death attorney. We will gather all of the information we need to begin a complete and thorough investigation into your loved one's accident. We can quickly recover any evidence that may build or solidify your case. After our investigation is completed, we can assess the value of your case and the amount of damages which should be sought from the person responsible for your loss.
If you are the victim of a vehicular injury accident involving a motorist who was driving too fast or speeding, you deserve to be financially compensated for your losses. At the Pascoe Law Firm, we understand the law and how speeding can injure and endanger our clients hurt in a collision caused by a speeding car.  We will fight to protect your and your loved one's legal rights following a fatal speeding accident. We invite you to contact our
Houston Car Accident
Lawyer for a free consultation to discuss your case.  Contact us today at
713-829-4317
or visit our main car accident page for more information.
Additional Resources and Information
Attorney, John D. Pascoe and the Pascoe Law Firm, is responsible for the content on this website, principal office and only office located in Friendswood, Texas. Servicing: Alvin, Angleton, Atascocita, Austin, Bay City, Bacliff, Baytown, Beaumont, Bellaire, Brazoria County, Brookside Village, Brownsville, Clute, Conroe, Clear Lake, Clear Lake Shores, Chambers County, Corpus Christi, Channelview, Cypress, Dallas, Danbury Dickinson, Deer Park, East Houston, El Largo, Freeport, Friendswood, Fresno, Fort Bend County, Fort Worth, Galveston, Galveston County, Greenspoint, Gulfgate, Harris County, Hitchcock, Houston, Houston Heights, Huffman, Humble, Huntsville, Harlingen, Jefferson County, Katy, Kemah, Lake Jackson, La Marque, La Porte, League City, Laredo, Liberty County, Manvel, Memorial City Houston, Midtown Houston, Missouri City, Montgomery County, Montrose Houston, McAllen, Nassau Bay, North Houston, Orange, Pasadena, Port Bolivar, Port Arthur, Pearland, Richmond, Rice Village, River Oaks, Rosenberg, Rosharon, Rio Grande Valley, Santa Fe, San Antonio, San Leon, Seabrook, Shoreacres, Sienna Plantation, South Houston, Sugar Land, Southbelt Ellington, Spring, South Padre Island, Texas City, Taylor Lake Village, The Woodlands, Tiki Island, Tomball, Victoria, Uptown Houston Galleria, Webster, West Columbia, West University Place, Weihmar, and throughout Texas.