Pascoe Law Firm
Farm Equipment Accident
Principal office located in Friendswood, Texas.
Available to service League City, Webster, Pearland, Galveston, and the surrounding areas within Texas.
Home » Farm Equipment Accident
Farm Equipment On Roadway Accident Lawyer
There are many areas around Texas that are mixed environments where suburban communities share public roadways with farms in the country. Unfortunately, the combination of passenger vehicles and farm equipment is not always harmonious. There are many farm equipment accidents on public roadways that cause serious injuries and fatalities.
For decades, there have been two specific trends in rural development where farm equipment needing to share roadways with passenger vehicles has created a dangerous combination. This includes housing developments popping up in rural areas, where residential homeowners live close to operating farms. In addition, advancements in agricultural equipment technology has increased the size of farm equipment. This deadly combination has increased congestion on the roadways in rural parts of communities in Texas.
The Public Right of Way & Rules of the Road
While it may appear that farm equipment operators sharing the roadways are uncaring over the needs of passenger vehicle motorists and commercial truck drivers, they are required to follow the rules of the road. Oversized farm vehicles driving too fast or automobiles recklessly attempting to pass a slow-moving combine harvester, tractor or other farm machinery places everyone at risk. By not obeying the rules, the equipment operator, trucker or passenger vehicle motorists can cause serious accidents with catastrophic injuries or fatalities.
​To make matters worse, most farm equipment accidents on public roadways produce devastating results, where the injured parties are many miles away from the nearest trauma center that are usually located in more urban environments. As a result, there is a significantly higher risk to dying from a serious accident involving passenger vehicles and farm equipment in rural areas. Because of that, it is essential to follow the rules of the road to ensure that everyone remain safe, especially around slow-moving farm equipment.
Unique Challenges of Farming Vehicle Accidents in Texas
​We know that farming accidents don't just hurt people. When farming accidents occur, there are damages to people, equipment, land, property and businesses. Everything must be considered, including:
Manufacturer error
Maintenance error
Failure to train employees
Improper use of equipment or chemicals
Inadequate supervision
Causes of Farm Equipment Accidents
Farm equipment traveling public roadways often presents dangerous situations when commercial delivery trucks or passenger automobiles attempt to pass the slow-moving vehicle. The number of fatalities and injuries every year in accidents involving farm equipment and passenger vehicles is on the rise, especially during harvest season. In many cases, there are multiple causes of farm equipment accidents. Common situations that cause farm equipment accidents on public roadways include:
Equipment transporting wide loads
Slow-moving tractors, balers and other equipment
Large farming vehicles stopped on the roadway
Inexperienced or young passenger vehicle drivers or farm equipment operators
Driving unsafely or distracted
Missing vehicle signage, markings and lights
Poorly maintained vehicles with faulty brakes or defective tires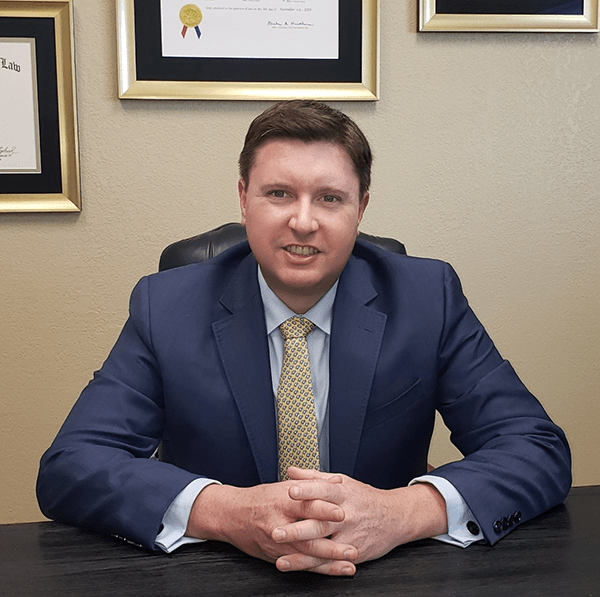 How is a Commercial Agricultural Vehicle Accident Different?
​While some aspects or pursuing a lawsuit involving a commercial agricultural vehicle are the same as a traditional passenger vehicle accident, there are many more factors in an accident involving a farming vehicle. For example, if the farming equipment requires the driver to maintain a commercial driver's license, there may be state or federal rules that the driver must follow. For example, truck drivers are only allowed to drive a certain number of hours per day. Commercial vehicles also fall under specific guidelines involving:
Inspections
Maintenance
Logging repairs
Commercial farming vehicles may also fall under state guidelines involving wide or oversized vehicles, which may require warning flags, labels, or escort vehicles. If any of the rules applied to the farming vehicle and were not followed, this may represent a valid case for negligence and convince an insurance company or jury to award more significant compensation for your injuries or damages.
Filing a Claim for Compensation for Injuries Sustained in an Accident With a Farm Vehicle
If you, or a loved one, are suffering serious injuries after being involved in a farm equipment accident on a public roadway, you are likely able to recover your damages by filing a claim for compensation. However, personal injury cases are complicated and involve complex tort law. Because of that, many victims will hire personal injury lawyers with experience in farm equipment accidents. A skilled legal firm can provide advice on the best options for pursuing an injury claim. The lawyers can determine which parties are at fault, investigate the accident scene, speak to eyewitnesses and develop a strong case for compensation. The lawyer will need to show how the responsible party exhibited reckless, careless or negligent behavior that eventually led to the collision.
Hire the Pascoe Law Firm to Help with Your Farming Equipment Accident Today
The Pascoe Law Firm has assisted victims of personal injury including those harmed in farm equipment accidents occurring on public roadways. Our successful resolutions to claims and suits are the result of proper preparation. Our extensive negotiation skills have helped us settle many claims out-of-court. Our experience at trial litigation has helped us succeed in obtaining maximum compensation for many of our clients. Call us today at 
713-829-4317
 or visit our main 
car accident
 page for more information.
Attorney, John D. Pascoe and the Pascoe Law Firm, is responsible for the content on this website, principal office and only office located in Friendswood, Texas. Servicing: Alvin, Angleton, Atascocita, Austin, Bay City, Bacliff, Baytown, Beaumont, Bellaire, Brazoria County, Brookside Village, Brownsville, Clute, Conroe, Clear Lake, Clear Lake Shores, Chambers County, Corpus Christi, Channelview, Cypress, Dallas, Danbury Dickinson, Deer Park, East Houston, El Largo, Freeport, Friendswood, Fresno, Fort Bend County, Fort Worth, Galveston, Galveston County, Greenspoint, Gulfgate, Harris County, Hitchcock, Houston, Houston Heights, Huffman, Humble, Huntsville, Harlingen, Jefferson County, Katy, Kemah, Lake Jackson, La Marque, La Porte, League City, Laredo, Liberty County, Manvel, Memorial City Houston, Midtown Houston, Missouri City, Montgomery County, Montrose Houston, McAllen, Nassau Bay, North Houston, Orange, Pasadena, Port Bolivar, Port Arthur, Pearland, Richmond, Rice Village, River Oaks, Rosenberg, Rosharon, Rio Grande Valley, Santa Fe, San Antonio, San Leon, Seabrook, Shoreacres, Sienna Plantation, South Houston, Sugar Land, Southbelt Ellington, Spring, South Padre Island, Texas City, Taylor Lake Village, The Woodlands, Tiki Island, Tomball, Victoria, Uptown Houston Galleria, Webster, West Columbia, West University Place, Weihmar, and throughout Texas.
Webpage is intended solely for residents of Texas or Persons seeking representation within Texas. An Attorney-Client relationship only occurs when both parties agree that the Attorney will represent the Client and will not be created until that agreement occurs. Website and all of its pages is intended to be used for educational purposes and does not constituted as legal advice. All information on every page of the website does NOT suggest or claim that the attorney has a specialization in any area of legal practice or certification. Attorney not certified by the Texas Board of Legal Specializations. 
"John is very professional and great at what he does! He asks questions to be informed of your case so he can give you the best options and advice. He genuinely wants to help you and wants to make a good outcome for you. Would definitely recommend him to people needing his services!"