Pascoe Law Firm
CAR ACCIDENT LAWYER
Principal office located in Friendswood, Texas.
Available to service League City, Webster, Pearland, Galveston, and the surrounding areas within Texas.
Home » Do Not Make These Mistakes On Your Car Insurance Coverage
Do Not Make These Mistakes On Your Car Insurance Coverage
​After an accident is the worst time to find out that your insurance might not be protecting you as you thought it would. Often there are several common mistakes that people make when signing up for insurance or renewing their auto insurance policy. One of the first things I tell people when signing up for insurance or renewing their insurance is to not be cheap. I understand that times can be tough and the need to cut back on expenses. But, if at all possible, try not make cuts to your auto insurance coverage. The Houston / Galveston are is a large metroplex where the most common method of transportation is personal vehicles. As a result, the area has an extremely large number of auto accidents that occur. Not having the proper auto coverage could cost you thousands of dollars if your insurance policy does not cover certain situations.
PIP – Personal Injury Protection – In Texas, this coverage allows you to get double compensation. That means you can possibly get paid by the other driver's insurance who caused the accident and you can also get paid under pip coverage for the same bills. Typically, PIP comes in the amounts of $2,500 or $5,000 or $10,000. Each states limit might be different. One time, I have had a client that had PIP coverage of $50,000.00 (Fifty Thousand Dollars.)  She was able to go after the other party's insurance and then use her own PIP coverage to for a large settlement. Make sure to have this coverage.
Excluded Drivers– often insurance companies will deny coverage following an accident because the driver was an excluded driver. What this means is either there was a family member who was living in the house who was not specifically listed on the policy in accordance to the terms. Or, the individual was specifically listed on the policy as an individual who would not be covered for insurance. This could be a child, family member, or other individual.  People will exclude drivers to cut the cost of their insurance amounts. However, people fail to remember to get rid of the excluded driver on their renew or allow the excluded driver to use their car. The excluded driver thereby gets into an accident and the insurance company fails to cover the accident leaving you and the excluded driver responsible for the injuries and damage they caused.
Collision / Liability Only– Full coverage generally means the other driver had liability and property damage auto insurance coverage. However, full coverage is not a universal insurance term. The meaning of what full coverage could and does not always mean the same thing from insurance company to insurance company or person covered. Full coverage is usually not an indication that the driver was adequately insured. For example, Texas requires certain minimum insurance amounts, but the minimum coverage may not be adequate to cover all of the costs of an auto accident. Sometimes comprehensive coverage is included in the definition of "full coverage," but may not be mandated by law, like in Texas. Comprehensive coverage covers physical damage from sources other than auto accidents. If you have liability only and you cause the accident your insurance cover the other parties property damage and injuries. However, they will not pay to get your car fixed, give you a rental car, or provide you with money to put a down payment or purchase a new vehicle. This could be a huge expense that you were not expecting and leave you walking, taking the bus, or asking friends for rides.  You might want to consider keeping collision coverage even on older cars that might not have much value because something is better than nothing. With Liability coverage, nothing could be what you are left with…
Underinsured / Uninsured Motorist -when you are on the road, you can't control the actions of other motorists. Accidents can happen to even the safest of drivers. When you share the road with other drivers you run the risk of being involved in a collision. That is why it is important to have the proper insurance coverage for your vehicle. You can pick your friends, you can pick your nose, but you can't pick who you get into an auto accident with. Underinsured and uninsured motorist coverage is important coverage that every motorist should have no matter what.  States might make laws requiring drivers to have insurance. Still does not mean that you won't get into an accident with an uninsured motorist. It happens all the time. Remember, you are taking out insurance to protect yourself. Underinsured and uninsured motorist coverage protecting yourself if the other driver does not have adequate coverage to cover your property damage or injuries from an accident.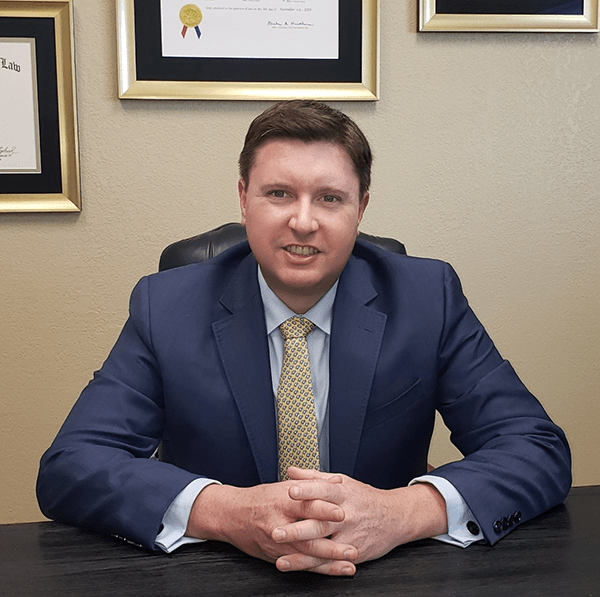 Rental Cars – a common question that I get is does my personal insurance cover me if I am driving a rental car? Do I really need to by that extra insurance when renting a car? Typically, car insurance coverage covers the individual driver if they are driving another vehicle. For example, a friend's car. However, every policy and coverage could be different and it is best to check with your insurance provider to see if you would be covered. Rental car insurance is not that expensive in most cases. Yes, It is an added cost that you might not want to pay. But, remember my advice at the beginning "Don't be cheap when it comes to insurance coverage." Buying the insurance from the rental car agency provides an extra layer of protection. It will often mean you won't have to use your own personal insurance following an accident and could even give you extra money that you may be entitled to for compensation for your injuries and to pay you medical bills.
Business Use– Lyft, Uber, Waiter, "Phone App Drivers" – Often people want to make a little money on the side and join popular "phone app driver" jobs. However, if you do not have a business use endorsement or a commercial policy coverage your insurance company might not cover you in the event you get into an accident. You before staring one of these jobs you should always check to see if your insurance coverage would cover you and if not, not to add a coverage so they will cover you.
Auto Accident Lawyer For Insurance Coverage Questions After  Car Wreck
 A serious accident can change one's life and be a headache for accident victims while they are trying to recover. Our Auto Accident Lawyer helps car accident injury victims by working to educate the insurance company or other parties attorney about your injuries and what occurred to cause the injury or injuries. Our Car Accident Attorney works to make the situation easier for you and your family so that you can focus on recovering from your injuries. At the Pascoe Law Firm we listen to our clients and work with them to build a strategy to best represent their needs. Our Lawyer handles a wide variety of auto injury cases. If you have been injured, please speak with an attorney who will fight to protect your legal rights. If you have suffered an injury and would like to speak with a lawyer, call the Pascoe Law Firm at (713) 829-4317. The Pascoe Law Firm provides a free initial consultation and takes auto injury cases on a contingency basis – no attorney fees or costs of litigation unless we secure compensation on your behalf. Hablamos EspañolPlease visit our main Car Accident page to see the full scope of  cases we can handle.