Pascoe Law Firm
Distracted Drivers
Principal office located in Friendswood, Texas.
Available to service League City, Webster, Pearland, Galveston, and the surrounding areas within Texas.
Distracted Driving Accident Lawyer
| | |
| --- | --- |
| In that moment while the driver is distracted it only takes a moment for the driver in front of them to break or for a child to run into the road. According to a report from the NHTSA, 80% of crashes occurred because of a inattentive driver not paying attention 3 seconds before the crash happened. When a driver is texting while driving they are 23 times more likely to be involved in a car accident. Having a driver reach for an object while driving it increases the risk of a distracted driving accident by 9 times. A woman putting on make-up while driving increases her likelihood of being in a distracted driving accident by 3 times. Additionally in 2011, distracted driving accidents killed 3,332 people and another 378,000 were injured or suffered serious injury from these preventable accidents.  Many of these incidents were a crosswalk or pedestrian accident, bicycles bicycle accident, or involved another driver. | |
Distracted driving accident lawyer servicing the League City, Galveston, Pearland, Friendswood, Clear Lake, and Kemah, Texas areas. Contact our attorney at 
713-829-4317
. Car accidents are often caused by drivers who are focused on many different activities other than driving. When a driver is not focused on driving a distracted driver accident often occurs. Distracted driving accidents are often worse than other accidents because the driver does not see what is about to happen and fails to take evasive action.  Attorney, John D. Pascoe and the Pascoe Law Firm's investigators can examine the evidence from your car accident and determine if the driver who caused the accident was distracted. ​
Common Causes for Distracted Driving Accidents
Car crashes can happen in  the blink of an eye, from texting to reading a book, distracted drivers are dangerous. As you drive on highways roads, and streets, you have probably noticed a car that wanders across a lane as the driver talks on a cell phone, texts, or goes through papers in a briefcase. It is more common than ever for people to feel they can multitask while driving — even when studies say it is as dangerous as drunk driving. Accidents happen because a driver was talking on a cell phone or sending text messages.
Types of Distractions that Cause Car Accidents
​ Typical types of distracted driving accidents include:
 Eating, drinking and mopping up spills cause accidents,
 Lighting a cigarette,
Changing a radio station,
Watching a movie,
Reading a book or map,
Putting on makeup, or
 Fiddling with a GPS system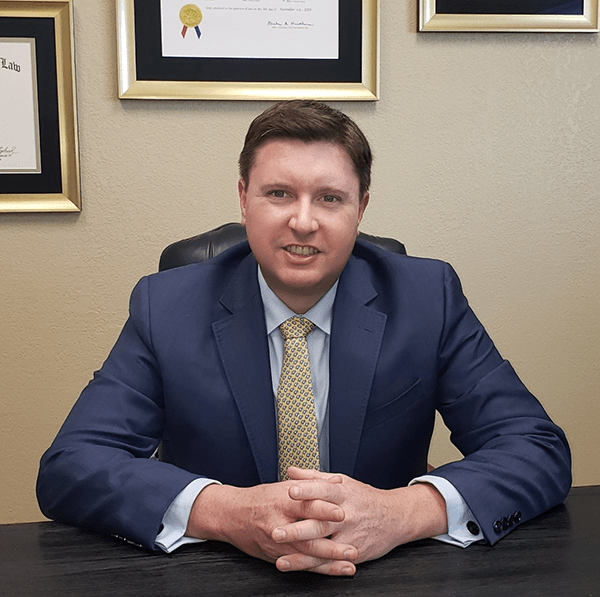 All of the above mentioned activities, and more, can can distract a driver and cause a distracted driver car accident. Distracted driving is an extremely dangerous activity. Anytime a driver is not focused on the road a deadly consequence can occur.  Additionally, research states that texting while driving increases the risk of an accident by 23 times. Thousands of people die each year because of a distracted driving accident and millions are injured from these car accidents. Many do know realize how dangerous it is to be distracted while driving on the Texas Roadways. Others might know of the risk but still do not think that they will be in a distracted driving accident. The younger generations (under 20) are the most at risk to be involved in a distracted driving accident and this group makes up about 16% of distracted driving crashes.
Texting and Driving: It Needs to Stop
| | |
| --- | --- |
| Our distracted driving accident lawyer is often asked if it is safer to use a hands-free device to talk on the cell phone. Unfortunately, this still can be a distraction which causes the driver to lose focus from the road according to some of the research that is out at this point. However, others have argued that it is similar to holding a conversation with a passenger in the car. Ultimately, the best thing is to remain focus on the road. Many have pledged to drive phone free and to turn off their phone when they turn on their ignition. Additionally, if you are a passenger do not be shy about telling a driver to put down their phone. | |
​Texting while driving is one of the biggest distractions for a driver. Texting is especially dangerous because it causes the driver to take their eyes off the road for an extended period of time. "An average text message takes 4.6 seconds to read which is equivalent to shutting your eyes while driving the distance of a football field at 55 MPH." In trying to prove the negligence of a distracted driver car accident it is important to have witnesses and other evidence to prove the use of a cell phone. Make sure to have a police officer asks if the negligent party was texting at the time of the accident. This is important information that you want to get included into the police report after an accident.
Car Accident Attorney For Distract Driving Accidents
Our Lawyer Handles Texting While Driving Accidents In Webster, Pearland, and League City, TX
At the Pascoe Law Firm, we know how insurance companies work and will fight for your legal rights after a distracted driving car accident.  Injury victims will face unpaid bills and uncertainty talking with an insurance company. A personal injury lawyer the will negotiate on your behalf with the insurance companies and zealously represent your legal rights. After distracted driving accident has disrupted your life, seeking legal help will help you get things back in the right direction. Our car accident lawyer handles cases of those that have been seriously injured from a distracted driver. Our Car Accident Attorney represents individuals who have been injured in car accident and services the Galveston, Pearland, League City, Friendswood, Kemah, Texas City, La Marque, and Webster areas. Our injury lawyer can answer your questions about your cases, to talk with an attorney call the Pascoe Law Firm or contact the firm online. The Pascoe Law Firm offers free initial consultations for anyone after a car accident. Contact the Pascoe Law Firm at 
713-829-4317
.  Hablamos Español.