Pascoe Law Firm
Crete Carrier Corporation Truck Accident
Principal office located in Friendswood, Texas.
Available to service League City, Webster, Pearland, Galveston, and the surrounding areas within Texas.
Home » Crete Carrier Corporation Truck Accident
Crete Carrier Corporation Truck Accident
History of Crete Carrier Corporation
Crete Carrier Corporation was formed in 1966 in Crete, Nebraska, beginning with six leased trailers. Alpo dog food was the corporation's first customer. By 1971, Duane and Phyllis Acklie purchased the company, which was relocated two years later in Lincoln, Nebraska. The following year, the Company acquired Schaefer Trucking, a new Kingstown, Pennsylvania-based temperature-sensitive trucking company. Sunflower Carriers was eventually merged with Crete Carrier Corporation (1979) as was Killed Truck Lines (1987) to expand the company's Dry Van Division. Finally, in 1999, the Crete Carrier Corporation acquired But Transportation adding a specialized freight division and flatbed delivery services. Today, the company supervises more than 5325 drivers and operates well over 5180 semi-tractors pulling more than 13,000 trailers that crisscross the 48 lower American states. In 2018, Crete Carrier Corporation generated over $1,005,000,000 in annual revenue. Crete Carrier Corp. is an LTL (less than truckload) carrier, meaning the company delivers mixed freight. This type of trucking is opposite a Truckload (LT) carrier that delivers trucks containing similar products, goods, and materials to multiple locations.
Contact information for Crete Carrier Corporation 
​Crete Carrier Corporation
​400 NW. 56th St.
Lincoln, NE 68528
Website: https://cretecarrier.com/
(402) 475-9521 (phone)
(800) 998-4095 (toll-free)
(800) 998-2221 (dry van Crete Carrier driver recruiting)
(800) 669-2181 (refrigerated Schaffer trucking driver recruiting)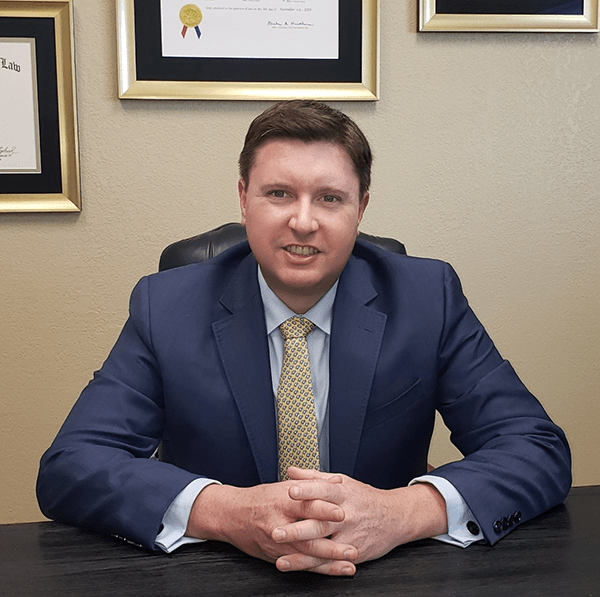 What is Different About a Claim Against Crete?
Due to the complicated tangle of state and federal regulations regarding trucking companies, lawyers who regularly handle car accident cases are not necessarily qualified to handle a truck accident case against Crete. For example, a good truck accident attorney should know about the accident-related data that is often required to be stored. Most tractor-trailers are equipped with instruments that can measure speed, airbag employment, and many other data points from the time of a crash. These data can help ascertain whether Crete was at fault for the collision, if your attorney knows where to look and how to use them.
The Common Causes of Commercial Vehicle Accidents
The National Highway Traffic Safety Administration (NHTSA) states that truck accidents in the United States often involve:
Aggressive Behavior – Any driver operating their vehicle aggressively could cause severe injury or wrongful death of an innocent passenger or other motorists.
Distracted Driving – The trucker should never use their mobile phone, send text messages, or read their email while operating their commercial vehicle. Distracted driving could lead to severe harm or death.
Driving Between Two Commercial Vehicles – Positioning a passenger vehicle between two large commercial trucks could be extremely dangerous when traveling on the highway. It is difficult for the truckers to see the passenger vehicle to avoid creating a scenario that ends in a multi-crash or accident.
Driving under the Influence – It is illegal to consume too much alcohol or use illicit drugs while operating a motor vehicle. This reckless behavior could create a dangerous or life-threatening scenario.
Drowsy Driving – The demands of truck driving often requires the truck or to operate their vehicle for many hours without taking a break, which can lead to drowsy driving.
Sometimes, the commercial trucker is found to be responsible for causing an accident because of their erratic movements because they are tired, fatigued, or meeting the demands of the tight schedule. In these cases, judges and juries often find that the trucker and the trucking company is legally responsible for causing the crash and must pay all expenses and costs associated with the victim's recovery or injuries.
What Can be Included in a Truck Accident Case?
​A trucking accident lawsuit could include:
Ongoing medical bills and hospital costs
Lost past, present, and future earnings caused by time away from your job
Rental vehicle reimbursement while your car or truck is under repair
The cost of a vehicle replacement
Emotional stress and mental anguish
Pain and suffering
Attorney For Crete Carrier Truck Accident Injuries
​The attorney at the Pascoe Law Firm stand ready to hear the merits of your case if a large commercial vehicle caused your injuries or the loss of a loved one (wrongful death). The law firm maintains an aggressive position in developing healthy strategies to combat large trucking companies fighting to avoid legal liability for serious, and sometimes deadly, accidents. Call our law offices now at 713-829-4317. Our legal team can begin working on your case today. We accept all cases through a contingency fee agreement. This arrangement will ensure that your family will not pay anything until after we have negotiated an acceptable out of court settlement or have won your case at trial.
If you have been injured in an accident with a Crete Carrier Truck, call the experienced Accident Attorney at the Pascoe Law Firm today. We offer free case evaluation for injury victims and their family members. When an Crete Carrier Corporation truck is in a hurry, and causes an accident, please know that you have legal rights and options available to you. The Pascoe Law Firm will take the time to fully understand the challenges clients face, work to find answers to clients' questions, and help them take care of the medical and financial needs. Call us today at 
713-829-4317
or visit our main 
delivery truck accident
 page for more information.