Pascoe Law Firm
Convertible Car Accidents
Principal office located in Friendswood, Texas.
Available to service League City, Webster, Pearland, Galveston, and the surrounding areas within Texas.
Home » Convertible Car Accidents
Convertible Car Accident Lawyer
Many people have dreamed of driving down the freeway in a convertible with the top down. It is an image often associated with freedom and fun. While many car manufacturers have improved safety features on convertibles in case of collisions, convertible accidents can result in catastrophic or fatal injuries. Sometimes passengers are thrown out of their seats, or a rollover crash kills the occupants of the vehicle. At one point, convertibles were almost banned because of safety considerations, but the ban never took effect. People continue to be seriously injured in convertible accidents. If you are involved in a convertible accident, you should consult a knowledgeable attorney.
Are Convertibles Safe to Drive?
​Our team at the Pascoe Law Firm wants you to know the facts when it comes to these particular types of cars. Convertibles may be a "car lover's car," but they really are not the most practical choice out there. For one, they are typically much smaller and do not hold as many passengers as a traditional closed-top sedan or SUV. They also tend to have much less space for things — purses and briefcases, shopping bags, coolers, beach chairs, etc., or even passengers, for that matter. Convertibles are much more about the look and feel than they are about practicality. Even convertible-owners will admit to that. That's not the draw. The draw is how open and free they are. It's that openness that is also the main reason why convertibles are not the safest choice for a vehicle. Without the same kind of physical framework that a closed-top automobile has, drivers and passengers alike are not nearly as protected in the face of an accident.
​​The Insurance Institute for Highway Safety (IIHS) has said that although death rates are not higher in convertibles, a roof is still safer. No matter how you look at it, if you are involved in an accident while riding in a convertible and the car happens to roll over, not having a roof to protect the car's inhabitants is most likely going to cause much more serious injuries than in an accident that involved a car with a roof. While it's true that convertibles are much safer than they were years ago, they are still lacking some of the protective features commonly found in sedans in the side and overhead sections that are not part of a convertible. Statistically speaking, convertible cars only have a small risk — but in the grand scheme of things, it probably isn't the safest car to choose when purchasing a vehicle. Consult the Insurance Institute for Highway Safety list of safest cars for 2019, and take note of the fact that there are no convertibles included in the list.
Claims Arising from Convertible Accidents
While convertible rollovers have lessened over time, there are some significant safety issues associated with riding in them because they do not have a hard-fixed roof. If you are injured in a convertible accident, you may have a legal claim against a driver as well as other parties at fault for your injuries. When a convertible accident is caused by a driver, either of the convertible or of another vehicle, the victim must usually prove that driver's negligence. That is, the victim will need to show that it is more likely than not that the driver owed a duty of reasonable care, the driver failed to operate the car safely and breached the duty of reasonable care, the breach caused injuries, and actual damages were sustained by the accident victim.
​If you are in a convertible accident caused by the driver of another vehicle, you may be able to establish that other driver's negligence. However, in most cases, the driver (or his insurance adjuster) will try to show that you were comparatively negligent. The jury will evaluate the actions and omissions of both parties, decide what the damages are, and give each party a percentage of fault. Your damages are lowered by an amount proportionate to your percentage of fault.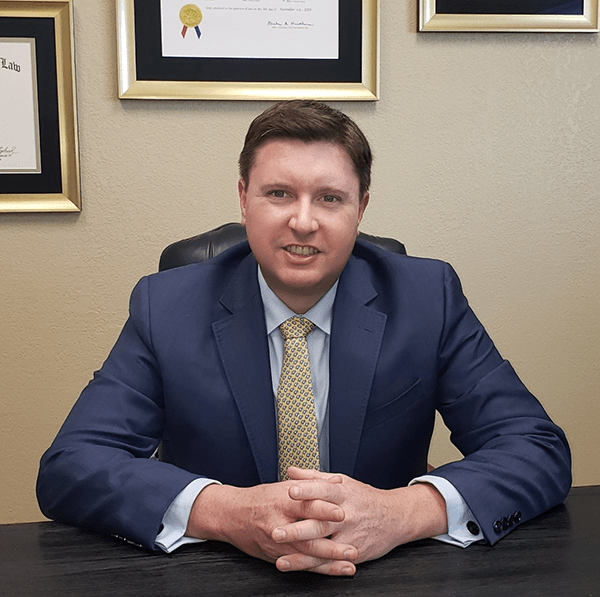 Causes of Convertible Car Accidents
Sadly, convertible accidents are frequent due to a numerous cause. Here's a list of some common causes of car accidents:
Speeding
Reckless lane changes
Distracted driving
Texting while driving
Taking turns too fast
Convertible Malfunctions
Convertible Vehicle Malfunctions
Sometimes vehicles do not perform appropriately or are not crash worthy. If a convertible has a defect that contributes to your injuries in a convertible accident, such as a defective seat belt, it may be appropriate to bring a product liability lawsuit against the manufacturer of the seat belt or the vehicle. Convertible manufacturers are supposed to design cars that have appropriate safety measures, such that the vehicle protects people inside it from foreseeable harm. There are instances in which a convertible's structure fails, or a safety mechanism such as an airbag or seat belt fails. Sometimes it is appropriate to bring a crash worthiness claim that the convertible was not fit to withstand a crash and maintain the safety of the people inside. In such cases, the plaintiff's attorney alleges that the vehicle was not designed appropriately to withstand a collision. If you suffered injuries that are worse than what you would have suffered in an initial collision, you may have a claim for a lack of crash worthiness. Often, it is necessary to retain experts to strengthen crash worthiness allegations.
​If you are able to establish liability, you may be able to recover economic and non economic damages. These can include medical expenses, such as the cost of emergency care and hospitalization, as well as lost income, replacement services, and medical equipment. Sometimes, the kinds of injuries that are sustained affect earning capacity, and it may be necessary to prove lost income and lost earning capacity. Intangible losses that may be recovered include pain and suffering, mental anguish, and lost enjoyment of life.
Injuries in Convertible Accidents
Unfortunately, due to the fact that convertibles do not have a hard, protective top the injuries sustained from a convertible crash are usually severe. The nature of car crashes is violent by themselves, and can be potentially more dangerous in a convertible accident. Crashes can result in a number of serious injuries requiring thousands of dollars in medical and rehabilitation expenses, such as:
Head and brain trauma
Traumatic brain injuries
Whiplash
Bulging or herniated spinal discs
Nerve damage
Spinal cord injuries
Broken bones
Lacerations and burns
Soft tissue damage
Internal organ damage
Amputated limbs
Paralysis
Wrongful Death
Call a Knowledgeable Convertible Accident Attorney Today
Convertible accidents can result in devastating injuries. It is important to consult an experienced personal injury attorney who can explore all of the aspects of how the convertible accident affected your daily life. At the Pascoe Law Firm, we represent car accident victims all across Texas. Contact our attorney anytime to discuss your auto accident case involving a senior driver. Call us at 
713-829-4317 
or visit our main 
car accident
page for more information.
Attorney, John D. Pascoe and the Pascoe Law Firm, is responsible for the content on this website, principal office and only office located in Friendswood, Texas. Servicing: Alvin, Angleton, Atascocita, Austin, Bay City, Bacliff, Baytown, Beaumont, Bellaire, Brazoria County, Brookside Village, Brownsville, Clute, Conroe, Clear Lake, Clear Lake Shores, Chambers County, Corpus Christi, Channelview, Cypress, Dallas, Danbury Dickinson, Deer Park, East Houston, El Largo, Freeport, Friendswood, Fresno, Fort Bend County, Fort Worth, Galveston, Galveston County, Greenspoint, Gulfgate, Harris County, Hitchcock, Houston, Houston Heights, Huffman, Humble, Huntsville, Harlingen, Jefferson County, Katy, Kemah, Lake Jackson, La Marque, La Porte, League City, Laredo, Liberty County, Manvel, Memorial City Houston, Midtown Houston, Missouri City, Montgomery County, Montrose Houston, McAllen, Nassau Bay, North Houston, Orange, Pasadena, Port Bolivar, Port Arthur, Pearland, Richmond, Rice Village, River Oaks, Rosenberg, Rosharon, Rio Grande Valley, Santa Fe, San Antonio, San Leon, Seabrook, Shoreacres, Sienna Plantation, South Houston, Sugar Land, Southbelt Ellington, Spring, South Padre Island, Texas City, Taylor Lake Village, The Woodlands, Tiki Island, Tomball, Victoria, Uptown Houston Galleria, Webster, West Columbia, West University Place, Weihmar, and throughout Texas.
Webpage is intended solely for residents of Texas or Persons seeking representation within Texas. An Attorney-Client relationship only occurs when both parties agree that the Attorney will represent the Client and will not be created until that agreement occurs. Website and all of its pages is intended to be used for educational purposes and does not constituted as legal advice. All information on every page of the website does NOT suggest or claim that the attorney has a specialization in any area of legal practice or certification. Attorney not certified by the Texas Board of Legal Specializations.
"John is very professional and great at what he does! He asks questions to be informed of your case so he can give you the best options and advice. He genuinely wants to help you and wants to make a good outcome for you. Would definitely recommend him to people needing his services!"