Pascoe Law Firm
Amazon Delivery Accident
Principal office located in Friendswood, Texas.
Available to service League City, Webster, Pearland, Galveston, and the surrounding areas within Texas.
Home » Amazon Delivery Accident
Amazon Delivery Accident Lawyer
Common Causes of Amazon Delivery Accidents
​In addition to driving impaired, distracted driving, and aggressive behavior, other reasons Amazon delivery drivers can create dangerous situations include:
Blind Spots – The Amazon truck driver is unable to see other motorists and pedestrians due to the size and large shape of the truck.
Distraction Technology – Distractions can occur when the driver uses GPS technology while attempting to identify and locate the next delivery address.
Inclement Weather – Harsh weather conditions can create serious, life-threatening control issues where the driver loses control of the truck because it was loaded improperly to travel safely on slippery roads.
Unrealistic Workload Schedules – The success and profitability of many large merchandise companies, like Amazon, depend on delivering the right product to the right customer on time. However, promising quick delivery can create unrealistic expectations and impracticable scheduling by employers resulting in the driver working long hours under extensive physical laborious conditions that could lead to serious accidents when they attempt to meet deadlines.
Heavily Loaded Trucks – When fully loaded, a delivery truck can weigh more than 26,000 pounds. A heavily loaded truck striking a vehicle weighing up to 3000 pounds can be devastating. If the truck hits a pedestrian, the results can be catastrophic.
Compensation Programs – If the driver is incentivized to cut corners and hurriedly deliver packages on time, the result can be disastrous if the truck causes an accident with a motorist or pedestrian.
Evidence for Your Claim After An Amazon Delivery Accident
​If you were hit by an Amazon driver, you should collect as much evidence as possible to show that you were the victim of negligent action. This evidence can be the following:
Photos of the scene of the accident and the damage to your car
Pictures of your injuries
Medical bills and receipts
Eyewitness statements and testimonies
Police report
After your crash, you should make sure to go to the doctor as quickly as possible. This will allow you to be treated for any damages and will help bolster your claim. The longer you wait to go to the hospital or get a procedure done, the more likely it is that the insurance agent will claim that you were hurt elsewhere and you are trying to blame the accident for your injuries. If you need assistance collecting your evidence and submitting the claim to the insurance company, contact our firm – we can help.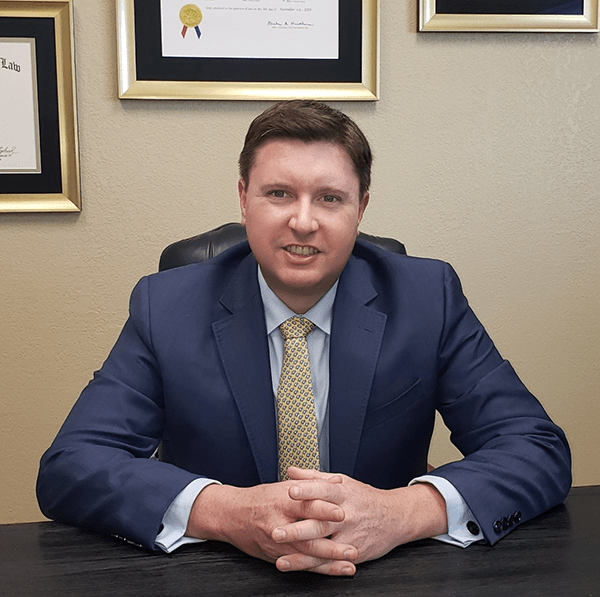 Who Is at Fault After An Amazon Delivery Accident?
​Determining fault in an Amazon delivery accident involving pedestrians and other motorists can be extremely complicated. This is because the delivery driver is likely not a direct employee of Amazon, but instead, works for a privately-owned contracted delivery service. However, an attorney working on behalf of the victim can investigate the case and explore legal rules that identify other liable parties that need to be included in the lawsuit or a compensation claim. The liability that extends further than just the driver in a compensation case could involve:
The Delivery Vehicle Driver – Most accidents involving delivery vehicles are usually caused by driver mistakes that could include driving while impaired due to sleepiness, alcohol, or prescription/illegal/over-the-counter medicines that cause drowsiness. Other errors could consist of distraction caused by an electronic device like a GPS navigation system or smartphone. In some cases, the driver will have a recorded history of serious driving problems.
The Delivery Vehicle – The accident might have been caused by improper maintenance of the delivery vehicle. If so, the owner of the vehicle can be held financially liable for the victims' damages and injuries. Liability might extend to the company's maintenance department or a third-party maintenance company in charge of ensuring that the vehicle runs appropriately and safely.
The Loading Department – To ensure that the truck operates safely, employees must carefully load the vehicle to ensure it remains balanced at all times, especially under hazardous weather conditions. Improper loading of the cargo can cause the driver to lose control of the vehicle that results in a rollover or other serious, life-threatening accident.
The Vehicle Manufacturer – An experienced attorney working on behalf of the victim may be able to determine that it was a manufacturing defect, broken auto part, or defective tire that caused the accident that led to serious injuries or fatalities.
Proving Negligence of Amazon and Drivers
​Amazon has a duty to hire individuals who will safely use the roads and will not place anyone at risk while completing their job duties. If Amazon hires anyone who is potentially dangerous or reckless, the company can be held responsible for the ensuing accidents. Similarly, drivers themselves have a responsibility to everyone else on the road and must not drive in a way that could place anyone else at risk. You can take legal action in the form of a personal injury lawsuit if you can establish the following four points of negligence:
You were owed a duty of care
The duty of care was breached
The breach resulted in an accident of some kind
The accident caused physical harm
All four of these points must be true to successfully file a claim. If you were not injured, for example, you won't be able to pursue coverage for any medical bills. You should also not be primarily responsible for the accident. If you had a hand in the crash as well and can be found partially at fault, your settlement value would likely greatly decrease.
Attorney for Amazon Delivery Vehicle Accidents in Texas
If you have been injured in an amazon delivery accident, call the experienced Accident Attorney at the Pascoe Law Firm today. We offer free case evaluation for injury victims and their family members. When an amazon delivery truck is in a hurry, and causes an accident, please know that you have legal rights and options available to you. The Pascoe Law Firm will take the time to fully understand the challenges clients face, work to find answers to clients' questions, and help them take care of the medical and financial needs. Call us today at 
713-829-4317
 or visit our main 
delivery truck accident
 page for more information.